Best Disney Shows for Kids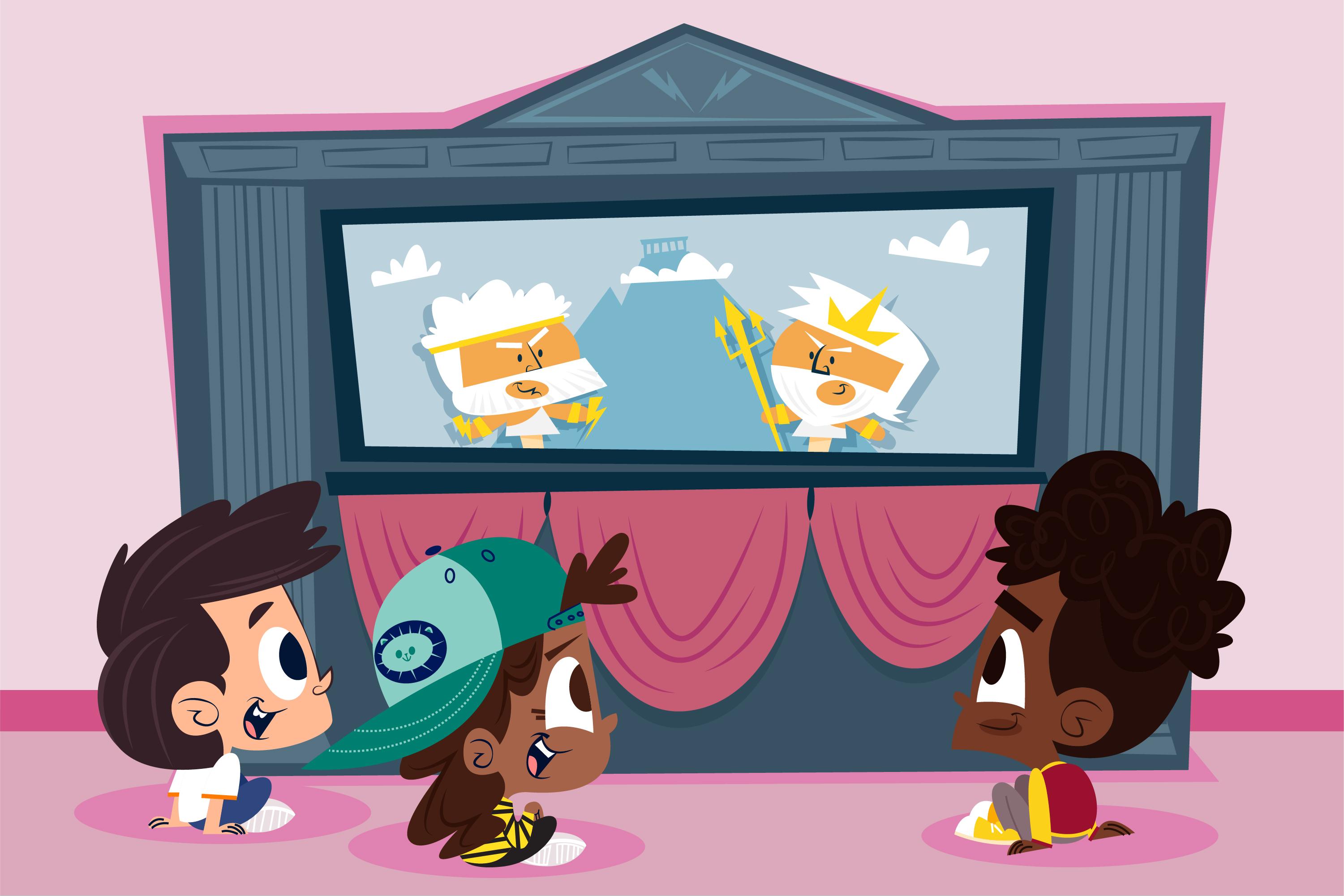 Hey there, Disney fans! Are you ready for some magical fun that kids of all ages will love? Look no further than the great world of Disney kids shows. Hey, this is Disney we are talking about. There is something for everybody, eh? Old cartoons? Check. Newage 3d cartoons? Check. Kids dramas? Check. Infotainment shows? Check. Children's imaginations are stoked by the stories of adorable puppies, mermaids in enchanted lands, problem-solving muppets, and magical heroes on exciting quests. Moreover, the shows' lovable protagonists and antagonists are major selling points.
We've put together a list of Disney kids shows for you and your children who like to unwind by watching comedies and lighthearted dramas.
Child's Favourite Disney Shows
Read on to check if your or your child's favourite Disney kids show is on the list 🙂
Mickey Mouse Clubhouse: This classic cartoon series features Mickey, Minnie, and their friends in a series of fun adventures that teach kids about problem-solving and teamwork. The classic old-school animation and music make this one of the best Disney shows for kids.
Art Attack (Hindi):. Art Attack Hindi is a show about kids' crafts. Neil Buchanan's UK series Art Attack was adapted into Hindi. Art Attack Hindi encourages children to utilize their imagination and creativity to create art using painting, sketching, paper craft, and sculpture. The show teaches kids about art while entertaining them.
Jake and the Neverland Pirates: Join Jake and his crew of pirate friends as they embark on exciting adventures in Neverland, teaching kids about friendship and courage along the way.
Duck Tales (Hindi): Scrooge McDuck and his family search the world for treasure and adventure. With the support of their friends and family, they always overcome villains and challenges. The show is noted for its humour, action, and family-focused messages.
Lilo & Stitch: Follow the adventures of Lilo and her alien friend Stitch as they explore the world and learn about the importance of family and friendship.
The Lion Guard: This show is an offshoot of the classic film, The Lion King. The jovial Lion, Simba's offspring, is glad that his sister Kiara will rule the Pridelands. Climb Pride Rock, dash to the drinking well and defend the Pridelands with the Lion Guards. The show is known for its action-packed adventures, positive messages about friendship and teamwork, and its emphasis on respecting nature and the environment. They do not call this one of the best Disney shows for kids for nothing!
Phineas and Ferb: This show is one of the most popular Disney kids shows across the world. During their summer break, two stepbrothers from a suburban area go on a new adventure, which upsets their bossy sister Candace, who tries to stop them. In the meantime, Dr Doofenshmirtz's evil pet platypus is making plans to hurt them. This show ranks very high amongst Disney cartoon shows for kids. Want a show that will teach your little ones about creativity and problem-solving? Look no further!
Kim Possible: Join teen spy Kim Possible as she saves the world from various villains, teaching kids about the importance of standing up for what's right.
Zindagi Khattee Meethi: Zindagi Khattee Meethi is a popular Disney show for kids in India. It is about a young girl named Rani and how she lives her life. Rani goes through the ups and downs of growing up, dealing with her family and friends, and following her dreams as she goes. She learns important things about friendship, family, and not giving up along the way.
Tangled: The Series: We are sure that you are familiar with this. Of course! The show is a spinoff of the superhit movie, Tangled. While the movie is set inside a tower in a jungle and the surrounding areas, Tangled: The Series is the story of Rapunzel and her friends going on new adventures and learning about themselves and the world. This turned out to be one of the best Disney cartoon shows for kids of all time.
Schoolhouse Rock: Schoolhouse Rock teaches American history, computers, multiplication tables, grammar, and science through song. It is a timeless Disney classic that is certain to captivate your children.
Elena of Avalor: Follow Princess Elena as she learns to rule her kingdom with the help of her friends and family, teaching kids about leadership and responsibility.
The Little Mermaid: Follow Ariel and her underwater friends as they explore the ocean and learn about the importance of following your dreams. Do not wait to introduce your child to this classic. The Little Mermaid happens to be one of the most iconic Disney kids shows.
Vampirina: This show follows a young vampire girl as she navigates the challenges of fitting in with humans, teaching kids about diversity and acceptance.
Handy Manny: Join Manny and his tools as they help the residents of SheetRock Hills with various repairs, teaching kids about problem-solving and community.
Doc McStuffins: Toy Hospital: In this spin-off of the original Doc McStuffins series, Doc and her friends run a hospital for toys, teaching kids about empathy and caring for others.
Miles from Tomorrowland: Follow young adventurer Miles and his family as they explore space and learn about the importance of curiosity and discovery.
Puppy Dog Pals: Join Bingo and Rolly, two lovable puppy brothers, on their wild adventures that teach kids about friendship and problem-solving.
Gravity Falls: This quirky cartoon series follows twin siblings as they uncover the mysteries of their small town, teaching kids about curiosity and adventure.
Gabby Duran & The Unsittables: Gabby Duran & The Unsittables, a Disney show for kids, is very popular in India. It tells the story of Gabby Duran, a young girl who becomes a nanny for children from other planets. Gabby and her best friend, who is also a babysitter, figure out how to take care of alien children while keeping their true identities a secret. People like the show because it is funny, has sci-fi elements, and has good messages about friendship, trust, and loyalty.
Disney has made some of the best shows for kids, which kids all over the world love. There is a Disney show for everyone, no matter what they like or how old they are. These shows are fun to watch, but they also teach important lessons about life, friendship, and how important it is to go after your dreams. With so much going for it, why wait to introduce your little ones to the wonderful world of Disney kids shows? Go on, binge on the shows with your little munchkins.