10 Best Superhero Movies For Kids That Are A Must Watch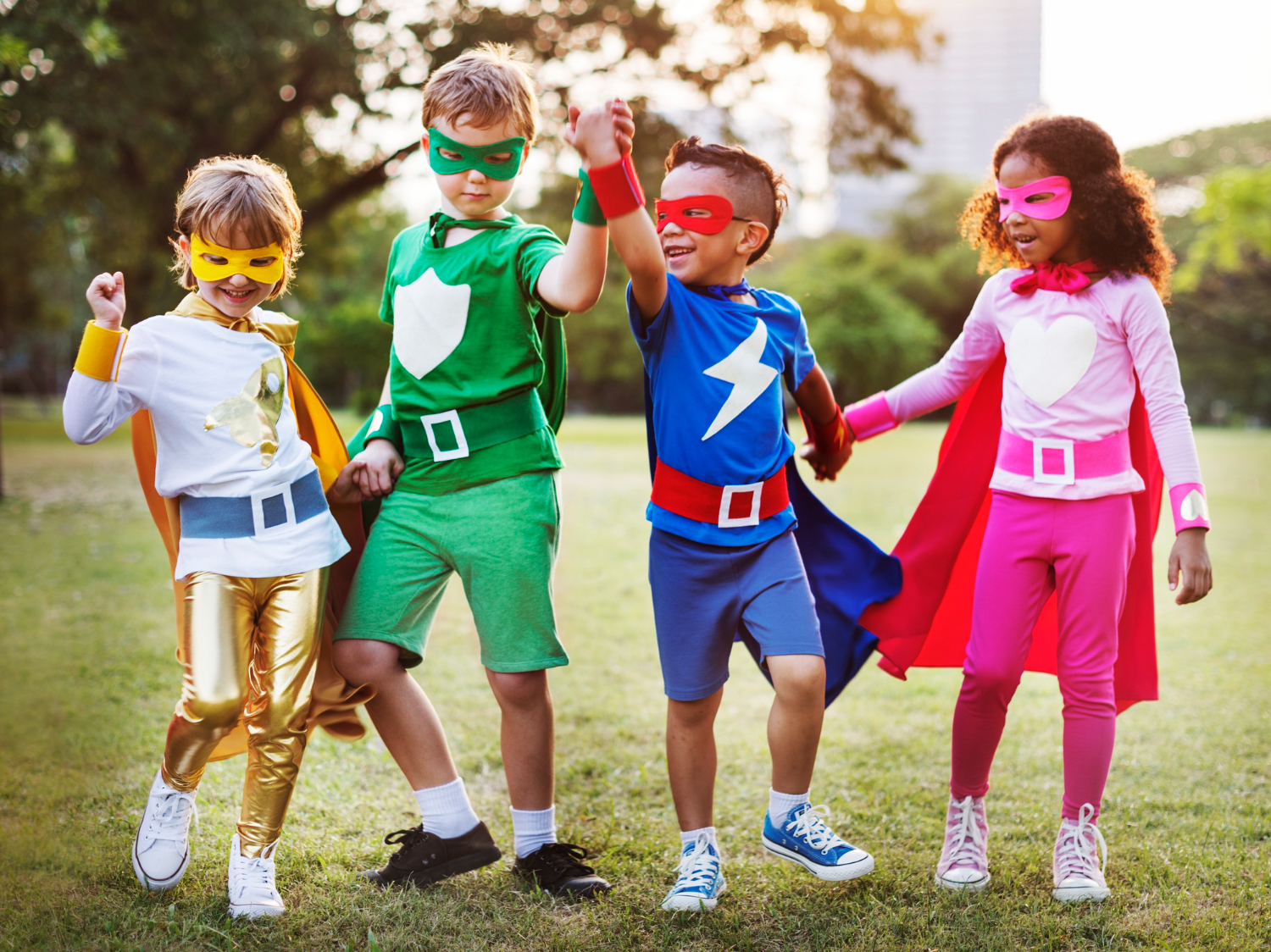 Do you love reading comic books? Do you love superheroes? You have landed at the right place!
Is your family prepared to go on a journey into the fantastical realm of superhuman abilities and extraordinary feats? Okay then! We guess it is time to don your capes (yessss!) and get ready to protect the world. Why not? Here is a list of the top 10 superhero movies for kids. Since I, too, spent much of my childhood wishing for superpowers (and still do, to be honest), I can attest that your children will emerge from these films feeling like they can conquer the world. So, let's get started with this list, eh? Here are some recommendations on superhero movies for kids that are both exciting and uplifting!
Before we get to the list, let us put our parental hats on and check a couple of important questions!
Are superhero movies good for kids? Yes, of course! Your little ones will learn to be brave, stand up for what's right, and most of all, enjoy themselves while watching superhero movies. These movies often teach important things like courage, working as a team, and not giving up. That's it? Of course, not. Just make sure that the content is right for the child's age and that they know or understand the difference between fact and fiction.
Is playing/enacting superheroes good for children? Superhero games let kids break out of their own or other people's limits and feel powerful. Playing a superhero will help them figure out all of their options to find the best way to solve a problem, just like their fav superheroes do! Like their superhero idols, they learn to understand the needs of others, and find better ways to say what they want to say. Superhero plays also help children understand concepts of right and wrong and good and evil.
The Incredibles:
Let us start the list with one of our favourites. Kicking off the list is an animated superhero movie that follows the adventures of a (super) family of superheroes. Mr. Incredible, Elastigirl, and their children have to save the world from a dangerous villain who wants to destroy all superheroes. The Brad Bird directorial has stunning animation and a heartwarming story at its core. What is the story about, you ask? It is about the importance of family and teamwork. The Incredibles is indeed one of the finest animated superhero movies for kids to have released in the last couple of decades. A classic film that kids of all ages will surely enjoy 🙂
Spider-Man: Into the Spider-Verse:
An animated superhero movie about our friendly neighbourhood hero that follows the adventures of Miles Morales (Yes, not Peter Parker) , a teenager who becomes the NEW Spider-Man! In a strange turn of events, a radioactive spider bites Miles Morales, a teen from Brooklyn, and gives him powers like Spiderman. The teen then asks Spiderman (Peter Parker) for help to find out what all the Spider-Verse has to offer (a multiverse). The story is about how Miles Morales becomes the new Spiderman and works with other Spiders from different universes to save New York City from the Kingpin (a fictional supervillain). The breathtaking animation alone makes it one of the best superhero movies for kids.
Big Hero 6:
Big Hero 6 is an animated superhero movie that was released in 2014. This movie is about a robot genius named Hiro Hamada and a robot named Baymax. In a terrible turn of events, they join forces with other high-tech heroes to fight a masked bad guy. Big Hero 6 has a host of lovable characters. The bond between Hiro and Baymax is to be seen to be believed. The animation style too is a mix of contemporary and Manga!
The Avengers:
Let us shift our attention to some live-action superhero movies for kids!
Released in 2012, The Avengers is a live-action superhero movie. Some of the most loved and iconic Marvel superheroes, including Iron Man, Thor, Captain America, and the Hulk join forces in this film. They come together to save the world from an alien invasion. As if the coming together of some of the kid's favourite comic-book characters wasn't enough, the thrilling action sequences with some energizing music made this one of the best superhero movies for kids. If you or your children are Marvel comics fans, this is a must-watch!
Batman: Mask of the Phantasm:
This is the oldest animated superhero movie on this list. The movie follows the adventures of a young Batman. As he is coming to grips with his newfound identity, he tries to stop a mysterious villain who is killing Gotham City's most powerful crime bosses. Many Batman fans rate this film as the best Batman movie (real-action & animation) ever! And why not? The movie is set in a dark and moody atmosphere and the animation (all those years back!) is just stunning! Batman: Mask of the Phantasm is a classic superhero movie that kids will love.
Wonder Woman:
A female superhero lead? Yes! Released in 2017, Wonder Woman is a live-action superhero movie that takes us through the origin story of Diana, the famous Amazonian princess. When a pilot crashes into the ocean and tells her about a terrible war, her life is turned upside down. Then, she goes out into the world to stop a war that is going on. Watch this amazing story about a princess warrior who goes on a journey and finds out she has superpowers and is meant to save the world. A strong female lead heralds the movie. What else could you ask for? The thrilling action and the music score by Rupert Gregson-Williams make it an absolute must-watch!
The Iron Giant: (1999)
A! Another old favourite. Brad Bird made his directorial debut with The Iron Giant. The movie is about a young boy who befriends a giant robot from outer space. Together, they must stop the government from destroying the robot. Just like Batman: Mask of the Phantasm, this one is a classic 2D animation film. It is not the action, but the heartwarming story about friendship and acceptance that makes The Iron Giant of the most iconic animated superhero movies for kids.
Superman: The Movie (1978)
Many film buffs and comic book lovers consider this to be the starting point of superhero supremacy. Released in 1978, this live-action superhero movie is about the origin story of Superman/Kal-el. Directed by Richard Donner, the film features an ensemble cast including Marlon Brando, Gene Hackman, Christopher Reeve, Jeff East, among others. Superman: The movie deftly blends humour and mind blowing action, taking advantage of the perfectly cast Reeve to craft a lovely tribute to one of the world's favourite superheroes & icons. A movie that won many awards upon its theatrical release, till that happens to be one of the best superhero movies for kids.
The Lego Batman movie:
The Lego Batman is a superhero comedy movie that came out in 2017. Watch as Batman, his superhero partner Robin, his loyal butler Alfred, and others try to stop the evil plans of the Joker and save the city of Gotham. You and your child will be hooked on the action-packed thriller the whole time. The foot-tapping soundtrack is a hoot!
Megamind: (2014)
Megamind is a popular superhero animation for kids from 2010 that tells the story of Megamind, a supervillain who is extremely smart. The movie is about how Metro Man feels sad after beating his opponent, so he uses his DNA to make a new superhero. In an unexpected turn of events, Megaman has to become a hero because the new superhero has gone bad. The movie has the voice talents of Will Farrell and Brad Pitt. Need we say more? Go watch!
Yes, we come to the end of the list. Must say that making a list of just 10 superhero kids for kids is a very tough job.
There's a movie on this list for everyone, whether you and your kids like old-school heroes like Batman and Superman or newer ones like Spider-Man and The Incredibles. So grab some popcorn and a warm blanket and get ready for some action-packed entertainment that will make your kids feel like they can save the world! Who knows, maybe after they watch these movies, they'll start practicing their superhero moves and planning their own heroic acts.
Superhero movies inspire kids in many ways! They are also super fun. That's a combo any parent would like 🙂 Anything that makes learning fun is welcome. Just like the curriculum at Eurokids. It is all about Holistic development with a child's first ideology. To know more, visit the nearest Eurokids centre near your house!