Wholesome Indian Winter Food Recipes for Babies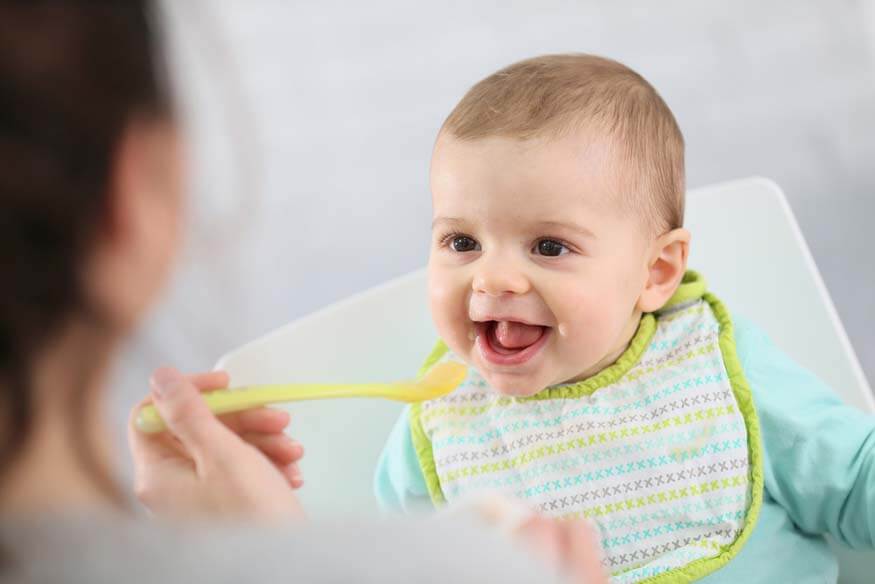 January is the month that sees the maximum number of subscriptions to the Gymnasium.
While plenty of people attribute it to the excessive festivities over Christmas and New Year Time, the real cause runs far deeper.
Christmas Time is just around the corner. A time when the body temperature drops, and appetites rise. Not only adults, but children, including little babies, feel the pangs of an increased Hunger in this period. It's those 'Food Cravings' all over Winter that subsequently lead to those 'Gym Cravings', in the New Year.
Winter is also a time when Bacteria and Viruses cause mayhem. Probably the best way to combat the risks of contracting infectious diseases is by strengthening one's immunity. And how does one strengthen their immunity?
By eating wholesome, healthy food, of course!
Luckily for you, we have curated in this article, the recipes of some scrumptious Indian Winter Food for Babies.
Ready to know all about the best foods for babies in winter?
Enter our Virtual Culinary Kitchen!
Winter Season Food List: With Recipes
Presenting our list of the top Indian Winter Food for Babies.
Whether it's some delicious treats that are to be indulged in every now and then, or plain and simple Vegetarian Winter Food, we have them all covered here.
#1. Besan Ka Sheera
The perfect 'Comfort Food'!
Ingredients
2 tbsp besan flour
3 tbsp homemade ghee
2 tbsp jaggery
Pinch of cardamom
1 cup water
Recipe
Sauté besan flour in a pan on low flame. Add ½ cup of water to jaggery in a saucepan. Heat until the jaggery melts.
Add the roasted besan flour to the heated ghee. Cook on low flame for 5 minutes, then add jaggery water with cardamom powder. Stir continuously.
When the halwa is thick, add the remaining half cup of water. Boil for 2 to 3 minutes.
#2. Fluffy & Cheesy Scrambled Eggs
Why not get kids to eat one of the most Versatile foods?
Ingredients
2 Eggs
½ tbsp butter
2 tbsp cheddar cheese (shredded)
¼ tbsp water
Salt and pepper
Recipe
After you have whisked the eggs in a bowl, add the salt, pepper and water, to the mixture.
Melting butter in a pan, pour the egg mixture in it.
Keep stirring the eggs for anywhere between 3 and 5 minutes, until soft lumps appear.
When the consistency of the eggs is to your liking, take the pan off the heat.
Add Cheese and serve!
#3. Sweet Potato Poha
A classic example of Vegetarian Winter Food that not only boosts immunity, but tastes great too!
Ingredients
1 cup poha
1 small onion
1 sweet potato
1 green chilli
2 tsp lemon juice
Pinch of turmeric powder
Turmeric leaves (to garnish)
Water
Salt
1 tsp oil
¼ tsp cumin seeds
1/8 tsp Hing
Recipe
Squeeze water completely from Soaked Poha. Heat oil in a pan, add cumin seeds and Hing, and sauté well.
Add onions and green chilis and sauté, before adding Cubed Sweet Potatoes. Adding 2 tbsp of water, cook for 5-7 minutes.
Add soaked poha with sugar and salt, mix well.
Cook for 2-3 minutes, before adding lemon juice and garnishing with coriander leaves.
#4. Garlic Butter Broccoli
Simple because, Children must eat their Greens! A must on the Winter Season Food List, this one.
Note: What's truly wonderful about this dish, is that it can be served as both Snack and Main Course!
Ingredients
½ kg broccoli
2 cloves garlic (minced)
2 tbsp butter (unsalted)
Salt and pepper
Recipe
In gently salted water, boil broccoli until it is soft.
Cook the garlic in a pan with melted butter, until soft.
Add the cooked broccoli, mix with the salt and pepper.
#5. Carrot Soup
When the weather gets even chillier, having soups every day is a must!
Ingredients
1 big carrot
2 tbsp onion (chopped)
Small piece ginger
3 cloves garlic (finely chopped)
A pinch of salt and pepper
1 tsp butter
¼ tsp cumin seeds
1 ½ cups water
Recipe
Heat a pressure cooker, with a teaspoon of butter added to it. Add cumin seeds till they crackle.
Adding onions, ginger and garlic, stir well. Then add Chopped Carrot Pieces with salt and pepper.
Adding requisite water, bring it to a boil. Pressure cook on medium flame for 3 whistles.
Transfer the mixture to a blender, and grind to a smooth paste.
#6. Gajar ka Halwa
It's impossible to forget this rich, traditional and most beloved of Indian desserts!
Ingredients
3 carrots
1 cup milk
¾ cups brown sugar
10 cashews
3 tbsp raisins
3 tbsp ghee
Recipe
In a tablespoon of ghee, fry the cashews and raisins.
Empty the pan and add grated carrot. Sauté well. Add milk to it, cook on medium heat.
When the milk has been absorbed, add sugar.
Once you see that the halwa has thickened, add the fried cashews and raisins, and turn off the flame.
#7. Pepper Dal Masala
A super Grandmother's recipe, to keep that cough and cold at bay.
Ingredients
½ cup Toor Dal
1 green chilli
1 ¼ cups water
1 onion
2 tomatoes
Garlic
¼ tsp Hing
¼ tsp Turmeric
Salt
Coriander leaves (to garnish)
1 tsp black peppercorns
1 tbsp ghee
½ tsp cumin seeds
Curry leaves
1 red chilli
Recipe
To soak the Toor Dal in a pressure cooker, add the water, tomatoes, onions, green chilli, garlic, Hing, tomatoes, turmeric and salt. Cook for 3 whistles on medium flame.
Add cumin seeds to heated ghee in a pan, and fry. Then add the curry leaves, red chilli and black pepper powder, and sauté for a minute. These are the 'tempered items.'
Once the Dal is slightly thick, add the tempered items and stir briskly.
When done, switch off the flame and garnish with coriander leaves!
At EuroKids we are all for parents giving their babies wholesome, homemade food, especially in the winter months. Not only are these recipes delicious, they also ensure your baby's immune system is well-equipped with nutrients they need throughout the year.