10 Ideas to Throw the Coolest (and Sweetest) Ice Cream Party Ever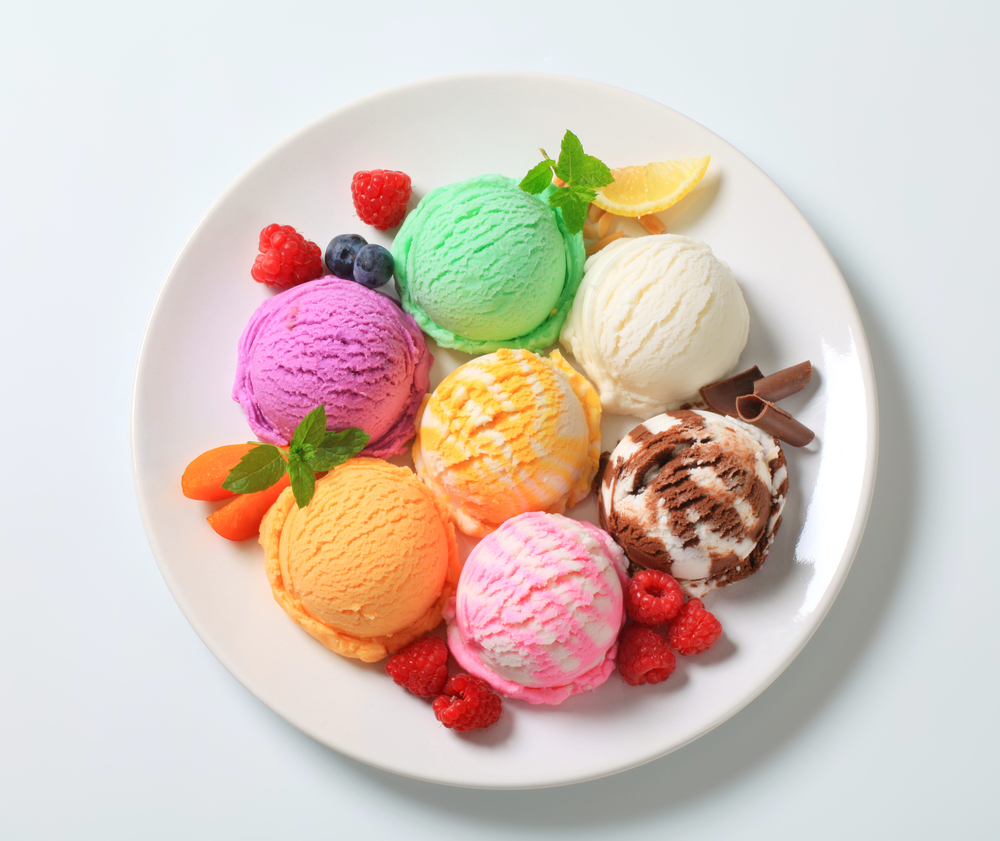 Are you thinking of planning something fun for your kids in the summer? Try an ice cream party. Yes, you read that right, invite your kid's close friends and cousins and throw them a cool, sweet kids' ice cream party – giving them a bubbly, slurpy, and crazy summer memory.
Summer is in full swing, and what better way to beat the heat than with an ice cream party? Whether you're hosting a birthday bash, a celebration of your little one's achievements, falling off their milk teeth or just a friendly get-together for your child and their friends and cousins, go all in with an ice cream party for kids without worrying about the melty messes.
Let some scoops of ice cream add fun and laughter to your occasion.
Come, let's plan an ice cream party for the kids.
For an ice cream party, you don't have to serve just different flavours of ice cream but also align your decorations and party favours with the theme. And to make it all crazy, you can even ask your little guests to dress themselves according to their favourite flavour of ice cream. Also, to add more excitement to your ice cream party, you can plan and play games that involve ice cream.
Sounds fun and enticing? Still, trying to figure out how to plan all this? Well, we got you covered.
With so many flavours and toppings, picking the ice cream for your kids' ice cream party can be daunting. We've compiled a list of 10 ideas to help you create an unforgettable experience that will have your guests screaming for more. From DIY toppings bars to ice cream sandwich stations, these ideas will satisfy everyone's sweet tooth and make your ice cream party the talk of the town. So grab your spoons and get ready for a deliciously fun time!
Essential Supplies for an Ice Cream Party
Before you start the fun stuff, ensuring you have all the essential supplies you need to keep the party running smoothly is vital. Here's a list of must-have items for your ice cream party.
Ice Cream
Of course, the star of the show is the ice cream itself. You can make your homemade ice cream or purchase a variety of flavours from your local grocery store. Be sure to have plenty of scoops on hand. Consider providing some dairy-free options for guests with dietary restrictions. If the occasion is your child's birthday, ice cream birthday party ideas are incomplete without an ice cream cake.
Toppings
Next up, you'll need a variety of toppings to dress up your ice cream creations. Consider setting up a DIY toppings bar with bowls of sprinkles, crushed cookies, candy pieces, fruit, and whipped cream. This will allow your guests to customize their ice cream just how they like it. On the occasion of a child's birthday, a beautiful ice cream birthday party idea can be arranged with toppings so that they together form your child's age. For, e.g. if your little one is turning 5 – set the toppings to create the number 5.
Bowls and Spoons
Remember the essentials of an ice cream party for kids! Ensure you have plenty of bowls and spoons for your guests. You can use disposable options for easy clean-up or invest in reusable bowls and utensils that can be reused for future parties.
Party Decorations
Buy DIY kits or look for decorations with ice cream cone hangings, candy bar cut-outs, etc., to decorate your place. Rock your ice cream party for kids by immersing your guests in a place that not only serves ice cream but looks like an ice cream.
Party Favors
Remember to buy party favours for an ice cream party like ice cream shaped erasers, coasters, caps etc. See off your guests in style and a gift to remember your ice cream party.
Ice Cream Party Planning Tips
Now that you have your supplies and decorations in order, it's time to start planning the details of your ice cream party. Here are a few tips to remember as you prepare for your scoops of fun events.
Set up Stations
One of the easiest ways to keep your ice cream party organized is to set up stations for each part of the process. For example, you can have a station for scooping ice cream, a toppings bar station, and a station for assembling ice cream sandwiches. This will help prevent crowding and ensure that everyone can enjoy all the different parts of the ice cream party for kids.
Keep it Simple
While it's tempting to go all out with your ice cream party for kids, it's important to remember that sometimes simple is best. Don't feel like you need to provide every possible ice cream flavour and topping under the sun. Instead, choose a few crowd-pleasers and create a fun and welcoming atmosphere for your guests at your ice cream party.
Consider Dietary Restrictions
Finally, be sure to consider any dietary restrictions your guests may have. This could include providing dairy-free ice cream options or labeling toppings that contain nuts or other allergens. By taking these small steps, you'll ensure your guests feel welcome and included in the fun.
10 Best Ideas to Host an Ice-Cream Party
It's time to get to the fun part – the ice cream! Here are 10 kids' ice cream party ideas to help you create an unforgettable ice cream party experience.
Ice Cream Sundae Bar
Set up a DIY sundae bar with bowls of ice cream, various toppings, and plenty of whipped cream and cherries. Let your guests create custom creations and see who can make the unique sundae.
Ice Cream Sandwich Station
Provide a selection of cookies and ice cream flavours, and let your guests create their sandwiches. This is a fun and easy way to switch up the traditional ice cream scoop.
Floats Bar
Set up a float station with soda, ice cream, and various mix-ins like fruit juice and flavoured syrups. Your guests will love experimenting with combinations to create their perfect float for your kids' ice cream party.
Ice Cream Cone Decorating Station
Provide plain cones and a variety of edible decorations like sprinkles, chocolate chips, and candy pieces. Let your guests decorate their cones before getting scooped with their favourite flavour of ice cream. You can even engage your adorable little guests by organizing a contest to decorate an ice cream cone.
Ice Cream Tasting Party
Set up a tasting station with various ice cream flavours and scoops. Your guests can sample each taste and vote on their favourite. This is a great way to incorporate a little friendly competition into your kids' ice cream party.
DIY Ice Cream Bowls
Provide plain bowls and markers, and let your guests create custom ice cream bowls. This is a fun and easy activity for an ice cream party that doubles as a party favour.
Ice Cream Cake
Make a layered ice cream cake with your favourite flavours and toppings. This is a show-stopping dessert that's sure to impress your guests. And one of the best birthday cakes your child can cut. Isn't it an excellent ice cream birthday party idea?
Ice Cream Cone Cupcakes
Bake cupcakes and top them with a swirl of frosting and a mini cone. These adorable treats are a fun and easy way to incorporate the ice cream theme into your party.
Ice Cream Piñata
Fill a piñata with ice cream-themed treats like ice cream cones, candy, and sprinkles. Your guests will love taking turns trying to break open the piñata and collecting prizes. This will keep those notorious guests engaged and captive at your ice cream party.
Ice Cream Truck Rental
For the ultimate kids' ice cream party experience, consider renting an ice cream truck to come to your event. Your guests will love choosing their favourite flavours and treats from the truck window.
At Eurokids, we ensure that your children indulge in all types of extracurricular activities and studying. To make their summers more enjoyable, we keep hosting little parties and sharing their moments through pictures and videos. So that you don't miss them too, to learn more about preschool admissions, visit your nearest Eurokids centre.