Top 20 Best Animated Movies for Kids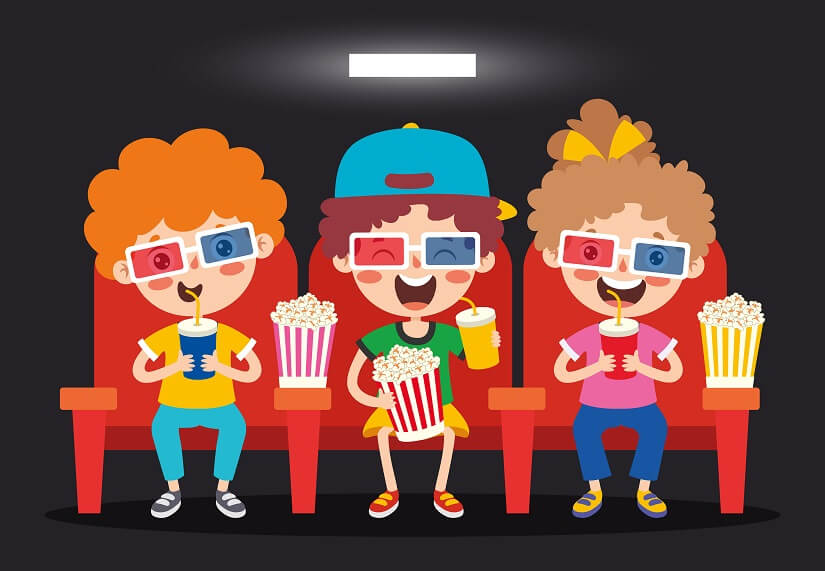 There's just something about animated movies for kids that makes them ever so endearing. This fantastic visual medium seemingly unlocks a portal into another world.
Luckily for kids these days, they have a vast gamut of streaming options for some really cool animated movies that bring their favourite characters to life.
Here's a list of the absolute best animated movies for your kids to watch.
#1. Beauty and the Beast
The enchanting tale of Bella, whose father is imprisoned by 'The Beast'. She offers herself to her captor, unaware that he is an enchanted prince. Bella's bravery and independence redefine the meaning of a Disney princess.
Rated: PG
Age: 8+
#2. Coco
A young boy who yearns to play music is forbidden to do so by his family. Magically transported to the Land of the Dead, he learns much about his family and its enduring love.
Rated: PG
Age: 7+
#3. Toy Story
Woody is a good-hearted cowboy doll whose position in the household is threatened when his master, Andy, gets an arrogant action figure.
Rated: G
Age: 5+
#4. Frozen
The tale of two sisters that are complete opposites, one immediately takes to the affable Elsa, her kooky snowman Olaf, mountaineer Kristoff and a lovable reindeer.
Rated: PG
Age: 5+
#5. Up
In this, one of the most achingly beautiful love stories of all time, we are catapulted into the lives of Carl and Ellie, from their first meeting, until Ellie's death. The unlikely friendship that develops between Carl and a young boy, Russell, is worthy of mention.
Rated: PG
Age: 8+
#6. Cinderella
A sweet tale about a young woman who falls in love with a prince. Who among us adults can forget the excitement revolving around Cinderella's missing slipper?
Rated: PG
Age: 8+
#7. Finding Nemo
A heartwarming tale of the young clownfish Nemo, who one day spreads his fin too far and lands in the aquarium. What's touching is his father's conviction to literally go to the 'ends of the ocean' to find Nemo.
Rated: G
Age: 6+
#8. Happy Feet
Mumble, a charming young emperor penguin in Antarctica, has a problem: He can't hold a tune! How is he ever going to charm a possible suitor?
Rated: PG
Age: 3 to 12
#9. Shrek
This magnificent story's hero is no Prince Charming, but rather, an affable ogre. 'Beauty is not skin-deep' is a lesson that shines bright here.
Rated: PG
Age: 7+
#10. Tangled
In this spinoff of the classic 'Rapunzel', a princess named Mandy escapes from her boring life with an outlaw and eventually discovers the truth about her real family.
Rated: PG
Age: 6+
#11. The Sleeping Beauty
Another classic, this one's about a curse placed upon a princess by a malevolent fairy. A curse that can only be broken by a prince.
Rated: G
Age: 4+
#12. Peter Pan
Peter Pan and Tinkerbell take children with them to a place called Neverland, where they never have to grow up!
Rated: PG
Age: 5+
#13. Ratatouille
How can one not fall in love with a rat (Remy) with a refined palate and lofty culinary dreams?
Rated: G
Age: 5+
#14. The Lion King
When his evil uncle Mustafa kills his father, the young lion cub Simba must do all he can to take back his rightful kingdom. Oh, and who can forget the ever-popular song 'Hakuna Matata'?
Rated: PG
Age: 6+
#15. The Lego Movie
Emmett, who is an ordinary construction guy, is chosen to fight against the menacing 'Lord Business'.
Rated: PG
Age: 7+
#16. Puss In Boots
A charming golden tabby, Puss, along with his comrades Kitty Softpaws and Humpty Dumpty, set off on a quest to steal a goose that lays golden eggs.
Rated: PG
Age: 6+
#17. Brave
The story of Merida, a gutsy archer who has to undo a curse to save her mother, is Pixar's first movie featuring a female protagonist.
Rated: PG
Age: 8+
#18. Aladdin
Aladdin, accompanied by his monkey Abu, discovers a magic lamp from which a genie pops out, granting him three wishes. Can he win the heart of his beloved Jasmine?
Rated: PG
Age: 6+
#19. Wreck-It-Ralph
This one's an instant hit with gamers. Ralph, a villain in an arcade who aspires to be a hero, finds himself traversing through various games, old and new.
#20. Bambi
Bambi, a young fawn, finds his attention divided between a young doe (Faline) and his friends, a lovable bunny called Thumper and a bashful skunk named Flower.
Rated: G
Age: 6+
EuroKids aims at helping kids explore their sense of curiosity about the world. Visit a centre near your location and enroll your child with EuroKids.