Tips and Tricks for Teaching French to Your Child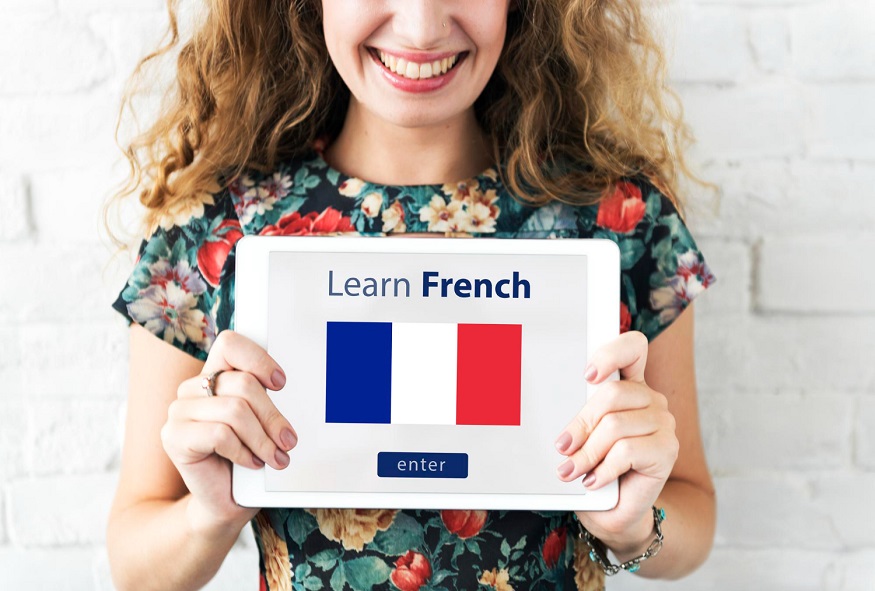 Introduction
In today's interconnected world, knowing a second language is more than a fancy skill – it's an invaluable asset. Among the various languages one could learn, French holds a significant place. Why? French is a global language, spoken by nearly 300 million people across five continents. It's also the second most widely taught language after English, the official language of many international organisations, and a significant language in industries like fashion, theatre, visual arts, dance, and gastronomy. But why should your children learn French? Understanding French opens up a world of opportunities for travel, culture, education, and even future career paths. It also enhances cognitive abilities like problem-solving, multitasking, and decision-making.
That's why teaching your child French is an investment into their future. However, teaching a foreign language to children could seem daunting to many parents. But with the right techniques, you can transform this challenge into a fun, rewarding experience. This article will provide practical tips and tricks on how to teach French to a child, highlight essential French teaching resources, offer insights on French classes for kids, and provide some handy advice on maintaining consistency when teaching French for kids.
How to Teach French to a Child: Making it Fun and Easy
To teach French effectively, it's crucial to ensure your approach is interactive and fun. Here are some tips on how to teach French to a child in a way that stimulates their interest and accelerates their learning.
Make Learning Interactive: Engage your child in activities like singing French songs, playing French games, or using French-themed colouring books. It keeps learning fun and practical, which is highly effective when teaching a new language.
Use Daily Routine: Incorporate French into their daily life. Start with labelling items in your home with their French names or using simple French phrases during mealtimes. Gradually, this will help them associate common items and activities with their French equivalents, enhancing their vocabulary.
Utilise Technology: Use language apps and online platforms that offer French for kids. They can provide interactive and captivating ways to learn the language, often using games, quizzes, and stories.
Engage in Conversation: Speak French with your child as often as possible. Conversational practice is essential when learning a new language and will help them become comfortable using French in a real-world context.
French Teaching Resources: Make Learning Engaging and Effective
Access to good French teaching resources can make your task easier. These resources help to provide structure and variation to your teaching, which can help keep your child interested and engaged.
Books: There is an array of French books designed specifically for kids that make learning enjoyable. These can range from simple picture books for children to more complex storybooks for advanced learners.
Online Resources: There are many online French classes for kids that offer structured courses with interactive exercises. They provide a virtual classroom experience that can be beneficial for learning. Websites like BBC Languages, Duolingo, and Rosetta Stone offer valuable resources for teaching French.
Multimedia: Use French movies, songs, and cartoons. Not only will this make learning more fun, but it will also expose your child to the cultural aspects of the language.
Language Apps: Apps like Duolingo, Babbel, and Memrise offer French for kids. These apps provide a gamified learning experience that can help children learn at their own pace.
The Early Start: Advantage of Learning French from a Young Age
Starting the learning journey early has its advantages. Children, especially those under the age of ten, have a natural ability to acquire new languages. This is due to their brain's plasticity, which allows them to mimic sounds and adopt pronunciation better than older learners. Hence, teaching French to your child while they're still young increases their chances of achieving fluency.
Moreover, learning a language like French can expand your child's world view. It introduces them to a culture rich in history, arts, and culinary delights. This cultural exposure can foster a sense of curiosity and appreciation for diversity, shaping them into global citizens.
Enhancing French Learning with French Cultural Immersion
A language is not just words and grammar rules; it's a window to its culture. To enrich your child's French learning journey, incorporate elements of French culture. Cook French cuisine together, celebrate French holidays, or explore French arts and crafts. This cultural immersion will make the learning process more exciting and give the language a real-world context, making it easier for your child to pick up and retain the language.
French for Kids: The Importance of Consistency and Encouragement
When teaching French for kids, consistency is critical. Just like learning any skill, the more often your child practices, the quicker they'll become fluent. Regular practice, even if for shorter durations, is more beneficial than sporadic, longer sessions.
Moreover, provide encouragement and positive reinforcement. Celebrate their progress, however small, and remind them that it's okay to make mistakes. This will boost their confidence and motivate them to continue learning.
French Classes for Kids: A Supplement to Home Learning
Even though you're teaching French at home, consider enrolling your child in French classes for kids. These classes can provide your child with more structured learning and the chance to interact with other French-learning peers. There are both online and offline options available, depending on your preference.
Remember, when choosing French classes for kids, look for ones that focus on interaction, use comprehensive French teaching resources, and cater to your child's learning style and pace.
Conclusion
Teaching French to your child is an excellent way to enhance their cognitive development and open doors to a new culture. With the right strategies on how to teach French to a child and by using effective French teaching resources, you can make the journey enjoyable and fruitful. Ensure to keep the learning interactive, consistent, and encouraging, and don't shy away from using French classes for kids as an additional tool.
So, what are you waiting for? Start with EuroKids as it offers a comprehensive and child-centric curriculum that fosters creativity, critical thinking, and social skills.