Top-notch Alphabet Picture Books for Children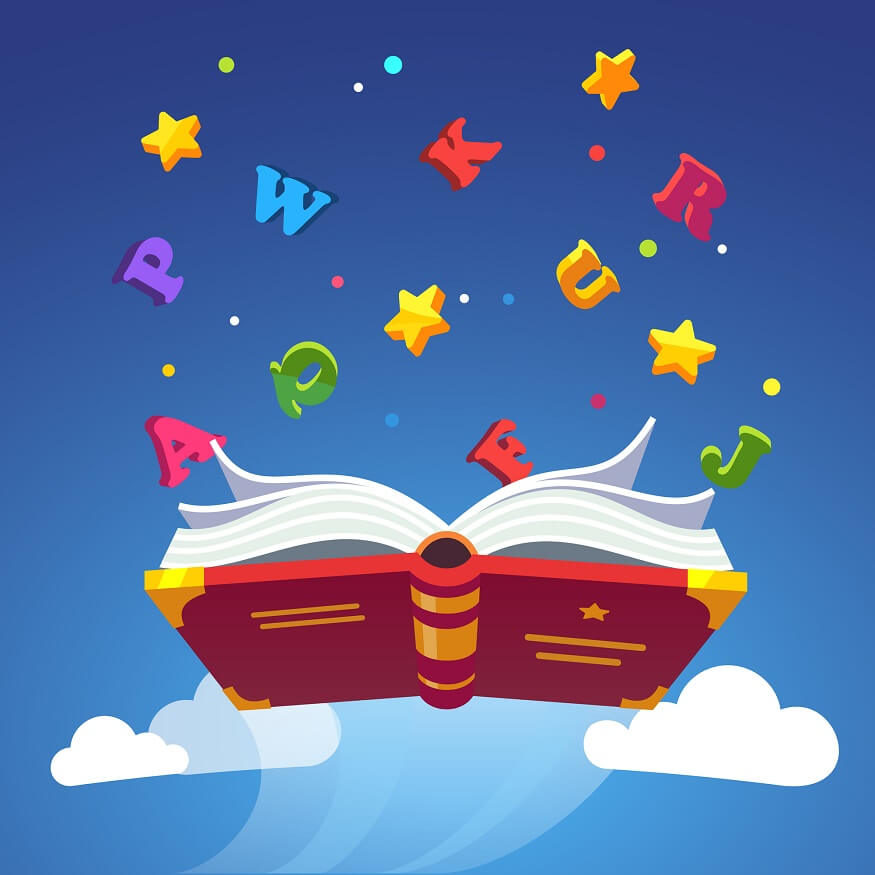 We recognise the significance of early alphabet exposure for kids as parents and educators. The alphabet provides the foundation for the development of language and literacy. Reading alphabet picturebooks to kids is a fun and effective approach to introducing them to the alphabet. These books make learning fun and engaging for young brains by fusing eye-catching illustrations with letter identification. We will examine a collection of excellent alphabet picture books that will likely enthral and instruct kids in this blog.
Let us take a look at the Top-notch Alphabet Picture Books for Children below:
"The Alphabet Zoo" by Jan Brett:"The Alphabet Zoo" is a fascinating book for kids because ofits colourful images and smart animal-themed approach. This appealing babyalphabet bookshows a different letter on each page, along with an animal and its name corresponding to that letter. Children learn their ABCs with this book while also learning about beautiful creatures from across the globe.
"Chicka Chicka Boom Boom" by Bill Martin Jr. and John Archambault:This timelessclassic takes kids on a vibrant tour through the alphabet. As they ascend a coconut tree, the alphabetic characters come to life in a comical and rhythmic story. "Chicka Chicka Boom Boom" is a fun read-aloud book that strengthens letter memory thanks to its vivid visuals and appealing lyrics.
"Dr. Seuss's ABC: An Amazing Alphabet Book!" by Dr. Seuss:Dr. Seuss is well known for his imaginative stories and enthralling artwork. He introduces kids to the world of Dr. Seuss's characters and amusing terminology in this alphabet book. Children will be delighted by the vivid world of Dr. Seuss while learning their ABCs, from Aunt Annie's alligator to Zizzer-Zazzer-Zuzz. Children will appreciate this enjoyable journey through the alphabet with a variety of strange animals thanks to Dr. Seuss's trademark whimsical approach.
"Alphabet City" by Stephen T. Johnson:The alphabet is taught in a novel way in "Alphabet City" by employing images of urban settings. Each page displays a letter expertly concealed inside a city-related architectural feature or artefact. This wonderful book promotes an appreciation for the alphabet in daily life by encouraging kids to explore letters in their surroundings.
"LMNO Peas" by Keith Baker:Keith Baker blends the alphabet with the world of charming and cunning peas in "LMNO Peas." Different activities or jobs that start with each letter are used to symbolise each one. This book helps kids to discover the variety of jobs and phrases connected to each letter via endearing pictures and clever wordplay.
"AlphaOops! The Day Z Went First" by Alethea Kontis:The alphabet is humorously and whimsically reimagined in "AlphaOops!" The alphabet gets flipped on its side when the letter Z decides it wants to go first. This book presents the idea of alphabetical order in addition to teaching letter sequencing. Children will remain interested in learning about the alphabet because ofthe comical artwork and intriguing plot.
"The Construction Alphabet Book" by Jerry Pallotta:"The Construction Alphabet Book" blends the excitement of large machinery with learning the alphabet, making it ideal for young construction vehicle aficionados. With thorough visuals and instructive descriptions, each letter is associated with a distinct phrase related to buildings or vehicles. Children who enjoy trucks, cranes, and other construction-related items will adore this book.
Animalphabet by Julia Donaldson:The Animalphabet is more than just an ABC book; it also functions as an interactive alphabet guessing game and a visual feast because of its stunning peep-through pages and incredible fold-out flaps. Renowned author Julia Donaldson and imaginative artist Sharon King-Chai collaborate on this breathtakingly coloured tour of the animal kingdom. Every deftly cut flap leads you through a stunningly colourful world filled with slithery snakes,enormous elephants, and snarling tigers. Children of all ages will find Sharon King-Chai's Animalphabet a bright delight, and Julia Donaldson's rhythmic prose is enjoyable to read aloud.
Wild Animal Babies ABC by Katie T. Christiansen:The alphabet is taught using baby wild animals! Introduce your toddlersto the alphabet in a fun way with some of the cutest wild animal pupsfrom across the world, from striped Zebra foals to sticky-tongued Anteater pups. Did you know that young Jackrabbits can stay cool in the scorching desert by using their enormous ears? Or the fact that rhinoceros calf skin is protected by rolling in mud? Kids will enjoy learning interesting information about some of the world's cutest wild animal cubs.
Alphabet Trucks by Samantha R Vamos:"Alphabet Trucks" offers a fun and approachable method for the youngest readers to find out abouttheir trucks along withtheir ABCs, making it ideal for the lover of all things that go. This beginner concept book for toddlersincludes each letter of the alphabet. Samantha Vamos uses witty rhyme to introduce 26 distinct vehicle types, describing where and how they are used, from the common to the strange. Little car enthusiasts will appreciate learning about these fantastic vehicles while also learning everything there is to know about the alphabet, from a garbagetruck that disposesa pile of debris containing the letter D to a gasoline truck that fills up at a tank, shapedlike the letter F.