The Importance of Sports in a Student's Life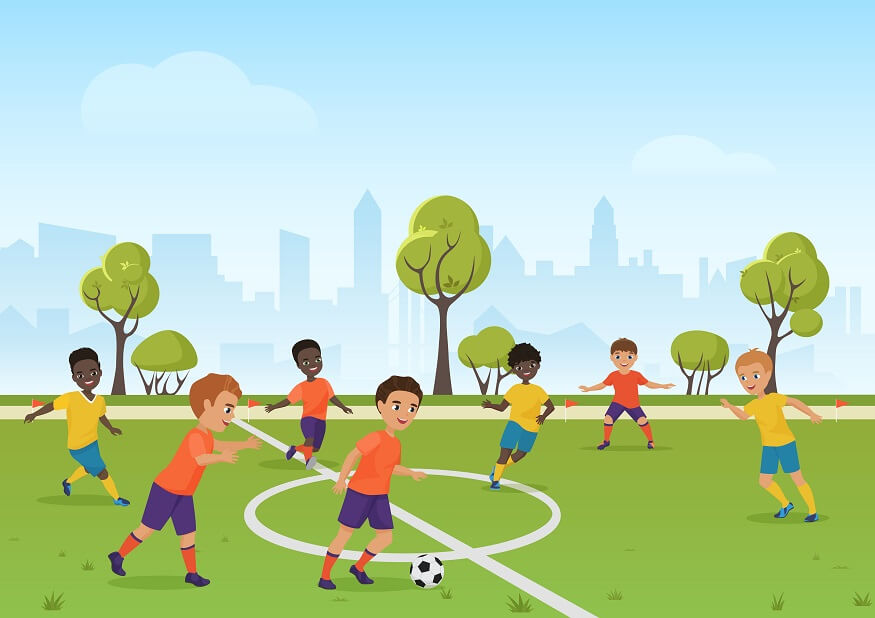 No one can question the importance of sports in a student's life. Sports enriches a person's character and it teaches you to abide by the rules. It not only teaches you about winning and losing but also about life itself. Though studies become an integral part of a child while growing up, the importance of sports in a student's life cannot be denied.
The role of sports in our life is not limited to just extracurricular activities but is a very good career option as well. There are several shining examples of people who have excelled in sports in their careers – Sachin Tendulkar, Saina Nehwal, Mary Kom, and Neeraj Chopra, to name a few. Most of them started training quite early on in their lives and have brought several accolades to the country. It is quite evident that the role of sports in our life goes beyond physical fitness.
Benefits of sports for students
When given their due place in school, the benefits of sports for students are immense. Not only that but they are also holistic in nature. Here are some of the benefits that tell us the significance of sports in our lives.
Makes a person physically fit: Any kind of sport that involves physical strength helps build the stamina of the child when done consistently over a period of time. It helps you remain fit and lead a healthy life. Accompanied by proper diet, it helps in the overall growth and development of a person.
Helps in building self-esteem: Pursuing a game can help build self-esteem and boost confidence in a child. Being appreciated by teammates, coaches, and parents aids in recognising self-worth thereby increasing self-esteem.
Develops discipline: It teaches us to abide by the rules. Any sport involves mind and body applications. Teamwork, discipline, and self-control become an integral part of the person's life and is not just limited to the game.
Control emotions: Sports give you an opportunity to express yourself – whether you are playing one or are a mere spectator. At the same time, it teaches you to control those feelings as well. Being with the team and the coach gives you a chance to learn to express emotions in a manner that is healthy for you. It also helps you accept defeats with dignity and embrace wins with grace. When started at a young age, these skills can be developed easily and later on can be applied in life quite naturally.
Stress buster: It is a very good stress buster and a way in which that extra energy can be channelised in a healthy way. Doing physical activity assists in getting rid of negative emotions and replacing them with positive ones. Having a sports class regularly in school can break the monotony of studies and keep the child's spirits high. It also gives the child a chance to stretch some muscles, be in the open and get some fresh air.
Develops social skills: Students who are involved in some or other sport during their school life interact with a myriad of people regularly – teammates, peers, opponents, coaches, and officials. Additionally, they get to meet new people from time to time and this enhances their social circle resulting in chiseling their social skills.
Develops patience: Any sport requires practice and a lot of it. Practice makes perfect, moreover, it brings patience. A child learns to wait for the results of his practice thereby learning patience. He understands that success is not achieved instantly but requires a great deal of practice and patience. Practice, patience, and perseverance become the character-building blocks for the student.
Makes you a team player: When involved in a team sport, a child learns to accommodate and adjust. He understands the benefits of working together and achieving a common goal. Sharing, caring, and learning from peers becomes a habit and this helps in making a good society eventually.
Accepting defeat: As mentioned earlier, accepting defeat is very important. A child learns that it is not possible to win all the time. Also, there will be instances in life where things do not go exactly as planned or the outcome may not always be the way we want. Acceptance of defeat in sports prepares you to face such challenges which are an inevitable aspect of life. Accepting defeat or loss with grace and dignity tells a lot about a person's character.
Leadership skills: Being a captain of the team or even a player on the team can build leadership qualities in a child. Even individual sports hone leadership skills. A child learns to lead by example as he knows that his teammates or peers look up to him and learn from him as he too does so. Communication and sacrifice are other valuable skills that a child learns from sports.
There are several other physiological benefits that a person gets that highlight the significance of sports. It improves lung capacity, helps in maintaining blood sugar levels, and controls blood pressure. It also increases balance and coordination and helps in relaxation. Sports help improve focus and aid in achieving academic success as well. Another significance of sports is that it helps the child to concentrate on his goals and decreases the chances of going astray.
Some children are naturally inclined towards sports, some develop an interest eventually while some enjoy them as spectators. No matter which category your child falls in, making him aware of the importance of sports or games is necessary. Even if the child is not very much interested in playing a sport, learning about it and following it during the school days can really be beneficial.
To know about fun ways to boost physical activities in children visit EuroKids, because starting early definitely has its advantages!