Preschool Teaching Methods and Techniques Used Worldwide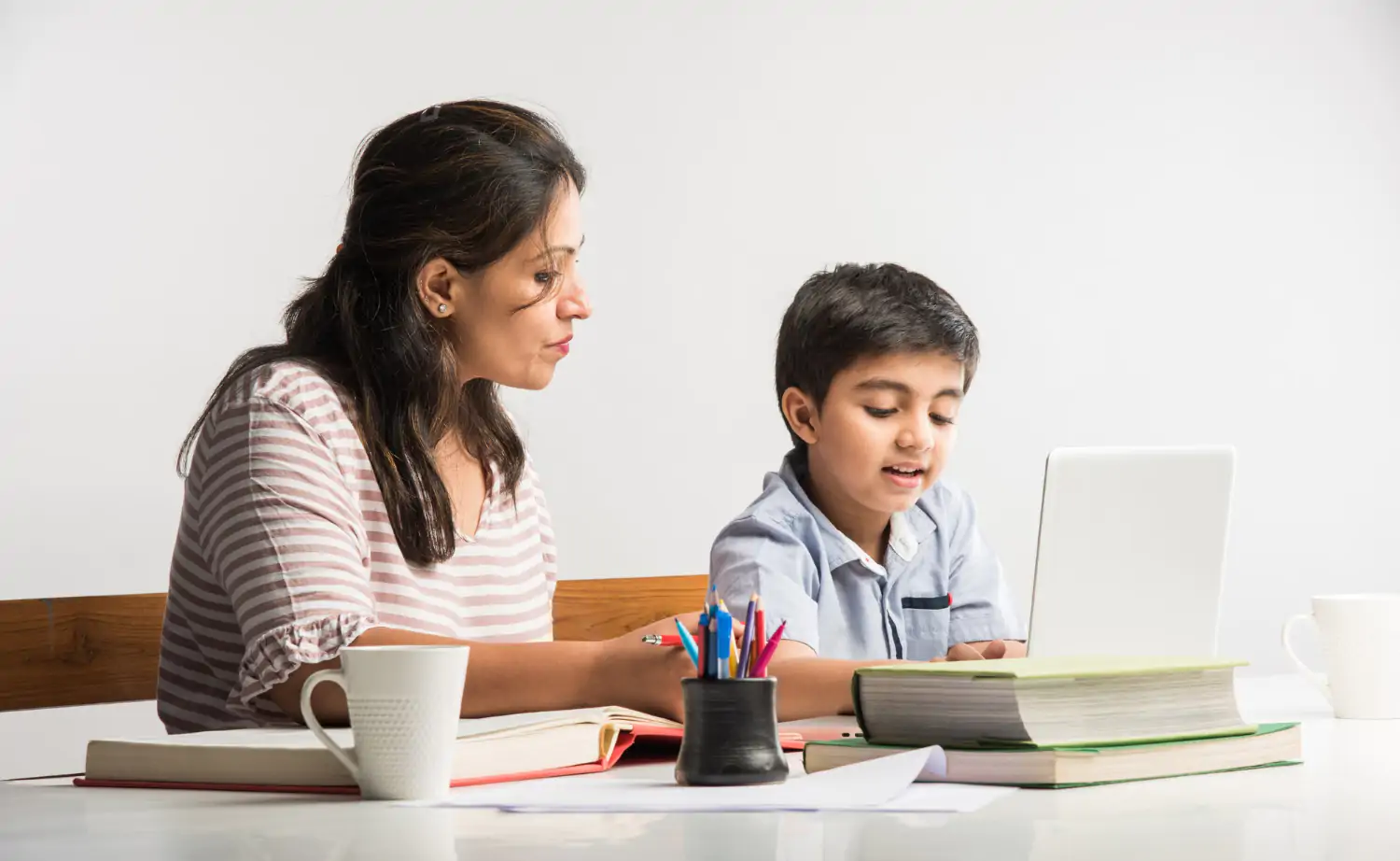 In the past few decades, preschool teaching methods have come a long way from the traditional benches and teacher-directed approach. A considerable amount of research has now been done on early childhood. The experts in the field have concluded that the child's first five years of life is one of the most crucial times in terms of the development that takes place in a child's life, which has a lasting impact as they grow into adults.
A child begins to learn from the time they are born and continue over their lifespan. An interesting fact is that 90% of the brain develops in the first 3 yrs of life. This is the prime period in child development where learning takes place aggressively and at a phenomenal pace, the child is developing their motor and language skills, and their senses are heightened as they explore and absorb things around them. By the time they reach age, 6.95% of brain development has already occurred. From this, we can derive how significant the early childhood years are.
Around this time, the child also begins their learning outside the home and in a preschool. We must remember that preschool should be when your child begins to love learning and trying out new things. Therefore we need to select a preschool or nursery with teaching methods that best suit your child.
Preschool teaching methods differ from one preschool to another depending on the approach and philosophies they follow. Let's understand a bit about a few main preschool teaching approaches worldwide that are followed today.
Montessori –
" Do not tell them how to do it. Show them how to do it and do not say a word. If you tell them, they will watch your lips move. If you show them, they will want to do it themselves."
Maria Montessori
Origin – Maria Montessori developed this preschool teaching approach in the 1900s an Italian physician and educator.
Philosophy – The Montessori method emphasizes individualized instruction and self-paced learning and is based on the belief that children are naturally curious and capable of learning independently.
Teaching method – It is a child-directed approach, and the teachers gently guide, assess the child's needs and carefully prepare the classroom with corners or centres with specialized equipment or material that the child can work on for extended periods at their own pace. Children of various ages are grouped.
Reggio Emilia-
Origin – The Reggio Emilia is an Italian preschool teaching method coined by Loris Malaguzzi post world war II, who believed that youngsters needed a more comprehensive education.
Philosophy – It is founded on the idea that "a hundred languages of children," recognises how kids can communicate their feelings and opinions.Its philosophy is that a child's personality begins developing right from the younger years while growing and learning. We must recognise that children have numerous ways of expressing themselves and their ideas.
Teaching Methods – In this type of nursery school, the teaching method is child-led. It allows the child to participate actively in what should be taught instead of just receiving random instructions. It focuses on education through exploration and discovery with the active involvement of teachers, families, and the community to work together to make schools a rich learning environment. It encourages children to present their ideas and learn in numerous forms like painting, art and craft, drama, dance, music, and puppetry.
Waldorf-
Origin – The Waldorf or Steiner preschool teaching method was set in motion by Austrian-born Rudolf Steiner in the early 20th century in Germany, with a holistic approach to education where students are taught using hands-on methods and sensory-based learning.
Philosophy – The Waldorf preschool curriculum combines structure and creative learning. Its philosophy pushes for moulding well-rounded individuals who are independent thinkers. Classrooms are mixed-age with a play-based approach to learning.
Teaching Method – The preschool teaching strategy encourages the child's creative development by telling stories, creating art from available materials, taking walks and doing fun activities. There are no formal assessments, tests, homework, or grading. Rather a continuous testing process through various activities.
Playway
Origin –The Playway method of preschool teaching was popularized by Fredrich Froebel (1782-1852), a German educator who coined the term "Kindergarten", meaning 'Children's Garden' or 'Garden of Children'. He is also the creator of the play-based learning approach to education.
Philosophy – This Nursery teaching method, recognises that children love to play and use play as a driving force and the entire learning method revolves around activity-based learning. It encourages expression and creative skills among children.
Teaching Method – This type of playgroup or nursery teaching approach is widely used in India. This type of teaching relies heavily on structured and unstructured activities consisting of free play, roleplay, art and craft activities, music and movement, and much more. Through innovative teaching and using play as a tool, various concepts are taught to the children, including numbers, colours and even the alphabet. There is no formal assessment, and the children are not pressured to perform.
Bank Street
Origin – Lucy Sprague Mitchell, a visionary educator, developed this nursery school teaching method in 1916 in New York City. It is influenced by John Dewey's theory that children "learn by doing", which focuses on not only what children do learn but how they learn.
Philosophy – The Bank Street approach, also known as the Development-Interaction Approach, emphasizes the child's emotional, social, physical and intellectual education using an experience-based, interdisciplinary and collaborative setting. The aim is to make children lifelong learners.
Teaching Method – Bank Street's creative approach to Preschool teaching and learning recognizes that children Learning occurs most effectively when subjects, concepts, and individuals are actively engaged. The classroom environment isn't competitive; teachers encourage children to learn at their own pace and through interaction with their peers. As in the play way method, playing is one of the main elements teachers use to foster learning. Instead of memorizing information, children are given other ways to learn through play, the contrast being in the type of games the children play. In the Bank-Street approach, children are given puzzles, clay, and bocks and even taken on field trips to develop their logistic and imaginative skills.
High Scope
Origin – David Weikart and some colleagues designed the Perry Preschool Program (Now called the Highscope approach) in the 1960s to help disadvantaged preschool children develop the skills needed to succeed in the regular school system.
Philosophy – This preschool teaching program emphasizes understanding critical concepts needed for academic success in reading and mathematics. The parents are responsible for nurturing each child at their current developmental stage and assisting them in advancing it.
Teaching Method – The teaching method in these nursery classes uses learning 'centres', which include building, dramatic play, math, reading, music, writing, art, science, and motor development. The activities are both child-initiated and adult-guided. The environment is planned in such a way as to allow children to manipulate and explore the materials and then reflect later and demonstrate what they have learned in the process. Instead of seeing themselves as managers or supervisors, the adults who work with the kids see themselves more as partners or facilitators.
Parent Co-ops
Origin – The first cooperative of twelve University of Chicago faculty wives who wanted to provide social education for their kids, parent education for themselves, and some spare time to volunteer for the Red Cross founded the first nursery school in the United States in 1916.
Philosophy – The Co-op type preschool teaching are run with parent volunteers and teachers. Parents serve as helping hands in the classroom, making and serving food, cleaning, and doing administrative work. It is a cooperative preschool where parents work closely with the classroom teachers. With a high amount of voluntary work, the program's and school's operational costs are reduced, making it more affordable.
Teaching Method – The teaching methods for this type of nursery school are unique, with the parents actively involved in choosing the teacher. They help with lessons and even observe classroom behaviour. It is an excellent way for parents to be hands-on and actively involved in their child's education. Parent commitment and responsibilities are very high in these types of schools.
While the above 7 types of schools are the most popular worldwide, here are a few more preschools with a slightly different focus.
Religious Schools – Also referred to as faith-based schools, typically cater to children belonging to a particular faith and are usually run by various religious organizations. The playgroup teaching methods, curriculum and activities usually centre around that faith itself but may only partially focus on developing the spiritual beliefs of the child. However, they can incorporate religious values and stories into their lessons and may talk about god and religion without restraint.
Inclusive Schools – In an inclusive preschool setting, children with special needs or developmental delays learn along with children who follow the typical development pattern. This type of schooling not only brings about awareness and understanding and sensitizes the typically developing children to those with special needs but has also proven beneficial to children with special needs as there is acceptance and everyone learns to work and play together.
STEM-Based Schools – STEM stands for Science, Technology, Engineering and Mathematics and the curriculum of these schools is based on these topics. The teaching methods for these nursery classes differ, rather than memorizing facts and concepts, the students are given ample opportunities to research, explore, problem-solve, experiment, make observations and come up with their conclusions. This approach is designed to create independent thinkers.
Gifted Preschools – The teaching methods for these types of nursery schools are devised keeping in mind the needs of individual children. The children that attend these types of schools are typically much ahead of others in their age group. The parents and teachers of these children feel that they may fare better in an accelerated or more intense programme which may be a grade or two higher than their current one.
Apart from these, many more preschool teaching methods have been adopted and adapted by various countries specific to their needs. Many may even choose to follow a hybrid approach which is a mash-up of two or more approaches to preschool teaching and learning. We have chosen, highlighted and explained the most popular ones, some of which are available in India.
Choosing the right preschool or nursery with the teaching methods for your little one should be carefully considered. Research and exploration are the keys. After all, no one knows your child or your circumstances better than you.
are a few pointers to help you choose a playgroup, nursery, or preschool teaching method that best suits you.
Research – While we have provided a glimpse into different preschool teaching methods used in nursery schools, read up further on those that have caught your attention.
Visit the Preschool Center – This will give you an idea of the proximity to your home. You can also use this opportunity to look at the setup inside the school. Observe the teachers and children.
Conduct Interviews – Talk to the manager, teachers and even some parents to better understand the school and clarify any doubts you may have.
Parent Involvement – Understand the parent involvement required in the preschool of your choice to determine if you can devote the required time.
Curriculum – Explore, understand and talk about the nursery curriculum, and how it is handled. Also, the ease the child will transition into another form of education should you decide to change schools when they are older.
Teaching Methods – Finally, discuss and observe the nursery teaching methods used and see if it matches your child's learning style and if it is something you are comfortable with.
When scouting for preschools, check out one of the popular EuroKids preschool centres near you. The curriculum offered is child friendly and keeps in mind the holistic development of your little one, with teachers that are continuously trained to care for the needs and inspire young students in the classroom.
Being a leading brand in early childhood services our curriculum is designed by an experienced team that incorporates art and craft, hands-on learning and experiential exercises to tap into a young student's energy and creativity, all within a structured school schedule and an environment that promotes learning.