Play School Franchise Vs Starting Your Own Play School, What is The Best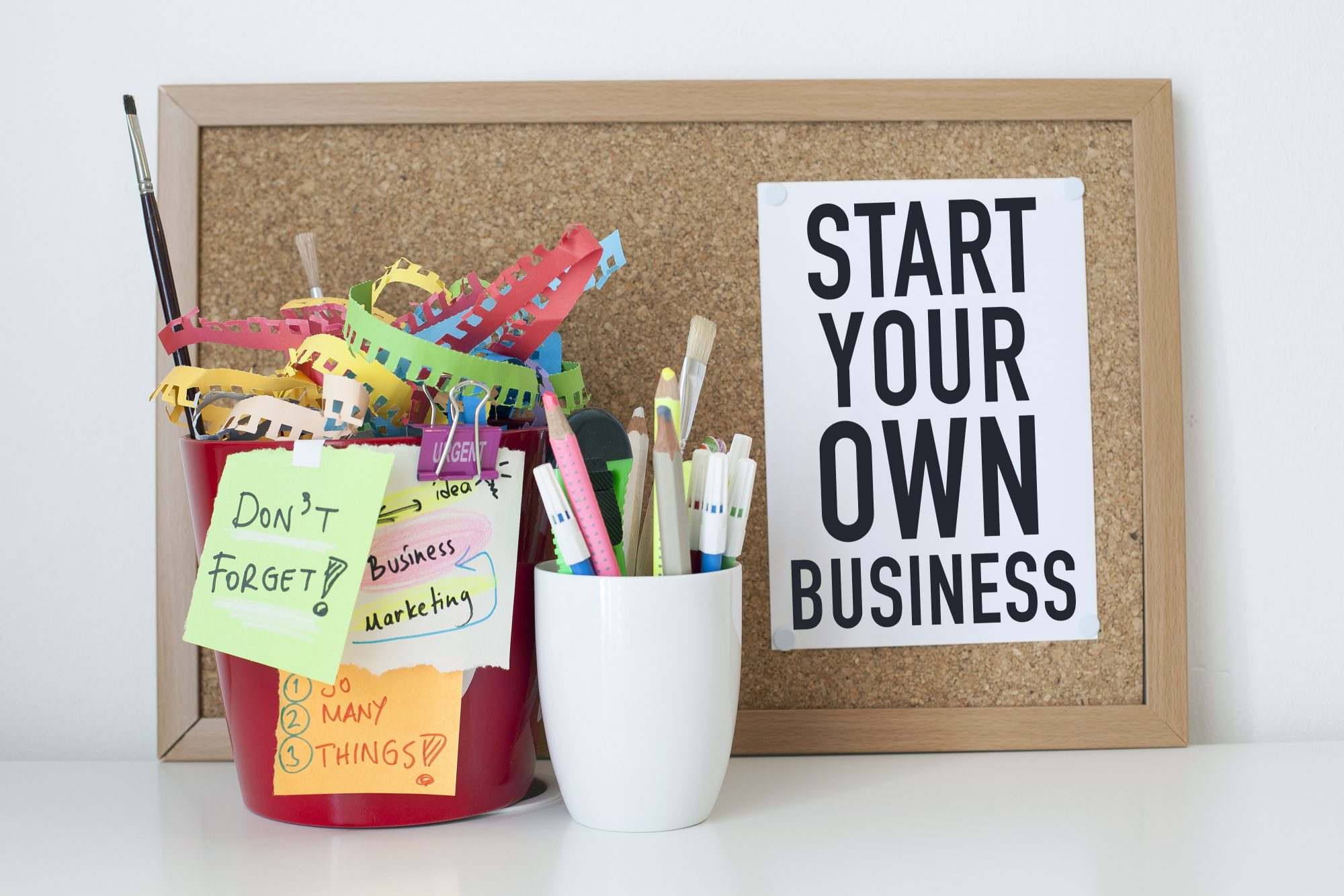 "Investment in health & education is the need of the hour. Nation's future depends on this."
Sadhguru (Sadhguru Jaggi Vasudev)

This quote has recognized and highlighted the growing importance of the education industry. Investing in the education industry is not only profitable monetarily, but with an increasing level of education, our country also stands to benefit as a whole. The standards of living increase, people have better health and become productive members of society. These are just some obvious reasons the education sector is gaining ground.
With the demand in the education segment constantly increasing, the scope of profitability increases. This is why investing in education is becoming popular amongst enthusiastic young entrepreneurs. However, setting up and running a big school is a very long, drawn-out process and requires a huge investment, whereas a preschool business is easier, faster and requires a much lower investment.
People are more exposed to and aware of the impact of education on themselves and society, and parents are willing to spend so that they can give their children a better life and every opportunity to succeed. They are keen on having a proper setup filled with trained people to take care of the various needs of their child while ensuring that their child has a safe place to explore, learn and grow. The best preschool education program would also prepare the child for primary school.
For enthusiastic edupreneurs (education entrepreneurs), who are rearing to start their preschool business, there are two options –
The first option is to set up a preschool from scratch all by yourself.
The second option is to buy a franchise from a well-known preschool brand like Eurokids.
These options have proven to be successful in their way, and each has its unique selling points. Let us explore each of these and weigh out the pros and cons, and this will help you decide which option is best suited for you.
Starting a Preschool on your own.
Starting a preschool business all on your own is like bringing up a child. From the beginning, a lot of hard work is involved as you have to look into every detail from the ground up. Planning, research, studying, resourcing, financing, training, marketing, and advertising are required. Starting from scratch is tedious, lengthy and challenging, but you get a tremendous sense of accomplishment once it is set up. Let us look into the pros and cons of this approach.
Pros or advantages of Starting your own preschool business
One time investment
Setting up your preschool would require a large sum of money to be paid out quickly within a very short span. We must consider this and ascertain that we have enough capital to start. Once all the payments are made and the school is finally operational, apart from the usual normal expenses, there is nothing to worry about, and you can begin enjoying your profits.
Authoritative Command
You have developed your brand when you set up and run your own preschool business. It reflects vision and philosophies, and you are responsible for its functioning. Being the sole authority allows you to add, remove, or modify your businesses as you see fit. This can help you highlight your business's unique selling point and how the children benefit at various levels.
Independence of Application
With your play school, you can be creative, original and innovative. You are not answerable to anyone and are not obliged to follow anyone else's plan. You can design the space, infrastructure, decor, themes, color combinations and even the curriculum by your ideas and goals. The best part of a preschool education that is your own is that you also have the flexibility to implement any new idea without needing approval from a franchisor.
Cons or disadvantages of Starting your play school
Goodwill takes time
Once set up, any new self-owned preschool will require a long time to establish itself fully. A good deal of effort needs to be put into training your staff and building a rapport with the parents- whose children join your school, who visit your school, and who are in the neighborhood your school is in. Along with advertising, conducting events or workshops for parents and children, and even lending out your premises for small events may be required for your school brand to build goodwill. It is difficult and requires a great deal of hard work when you start from scratch.
Too much burden
Running your own preschool business carries with it its risks. You are liable for every decision you make, planned task, and even the hired staff. The responsibility of the planning, researching, developing, formulating, training, marketing, recruiting, financing, accounting, and so much more falls on you. All these crucial aspects play a vital role in the smooth running of your business, and each of these deserves your due diligence. It is a huge amount for one person to handle.
A Chaos for Permits and Grants
Even before you begin setting up your preschool, there is an enormous amount of groundwork to be done by getting certifications, permissions, grants and so on from various authorities. These could range from the local society where you plan to start your preschool to the local governing authority, sometimes even from the nearest medical center. Making appointments, visiting these specific offices, getting the forms, meeting the concerned officials, gathering the necessary documentation, and paying the necessary fees are more complex than it seems. Many of these require multiple visits, which are exhausting, money, and time-consuming. Being a novice in the field poses a problem in this scenario.
Buying a Playschool Franchise
Using the Playschool franchise is an advantageous and great option. When a preschool business is successfully set up, runs smoothly, reaches a certain level of expertise, and has established itself in the preschool market, they are open to others wanting to use its business model and brand name to set up other preschools. This is known as a franchise, and the person using the franchise- the franchisee, ends up paying a royalty and some fees to the owner of the preschool business- the franchisor.
All the workings of the franchise are maintained per the franchisor's standards, with the franchisor providing the franchisee with the necessary tools and support to ensure this. Buying a franchise and setting up a preschool has gained popularity recently due to ease from the franchisee's point of view. The franchisor can maintain the same standards across all their centers and continue growing in the market.
A well-trusted play school franchise like Eurokids has been in the preschool business long enough, has noticed this need of parents and has already included it in their preschool business franchise. With an experienced team, Eurokids can tap into the needs of parents and immediately incorporate them into their franchise model, so you always have what's latest in the market.
Now that we've understood how this approach works let's discuss the pros and cons.
Pros or advantages of Starting your play school
Tried and Tested Model
The confidence that comes when investing in a play school franchise comes from knowing that the business model used is a tried and tested one. The franchisee is at ease knowing that the product has been planned and executed and operates smoothly and systematically. Since an already operational model is being used, the chances of making mistakes are greatly reduced, reducing the risk factor.
Thumbs up to Goodwill
You would research well-known and established brands as an edupreneur looking to buy a franchise. These established brands are known in the market because of their experience and the goodwill they have earned over the years. When you Invest in such a preschool franchise, your business gets the boost it needs because of all the goodwill that comes with the brand you have chosen, thereby getting you off to a good start.
Liberating Initial Costs
When you choose a preschool franchise already established in the market, you only have to pay initially to set up your center. Since the brand is already well known and has goodwill, you are freed from the advertising, marketing, administrative and other miscellaneous costs as a franchisor.
Lowered Financial Risks
As parents are aware of the advantages of good preschool education, the demand for the same is rising. The increase in demand has increased the competition among preschools. When you buy a franchise that is already a reputed, well-known and trusted brand, you are already way ahead of the others.
Preschool business is not affected by market fluctuations. Since you have chosen to go with a franchise, your losses are reduced since you are using an already successful business plan.
Complete Track of Operations
In a franchise model of a preschool business, the franchisor must provide the franchisee with a convenient format to ensure a flourishing business in no time. This can be achieved with ready-made plans, layouts, forms, templates and so on along with actual illustrations and samples of how the different operations are expected to be done in a correct manner.
Continuous Support and Training
This is one of the best reasons an edupreneur needs to invest in a play school franchise. The franchisor not only does the stressful work of setting up and running the center in the initial days they also provide training for all those involved in preschool. In addition, they also conduct regular training and workshops and update you on the current trends in the market and how to handle them. Once you gain confidence and start running the school by yourself, the franchise team is still around to offer you continued support should you face any difficult, awkward, or challenging situation.
Cons or disadvantages of a Play School Franchise
Lack of Self-innovation
You invest in a preschool franchise, either because you like how it is run, its popularity, the profit-making scope, or because of the way the children turn out after they leave that preschool. Whatever the reason, you have chosen that particular brand because you want to be like them, and the franchisor expects you to be like them in every way possible as it is their brand name at stake, and they want your center to succeed as much as you do. Hence you have to follow their business plan as accurately as possible down to the last point to maintain uniformity of the franchise, and there is almost no flexibility or scope for individuality.
Regulated costs
When investing in a Playschool franchise, there is a bit of relief initially as the franchisee doesn't feel the burden of paying large sums in one go. A fixed amount needs to be paid at regular intervals- monthly, quarterly or at the end of the year, to the franchisor, as their fees or royalty. Apart from these regular payouts, some smaller amounts are paid once a while, usually as operational costs like marketing advertising fees, licensing fees, additional training fees and so on. Still, there are made known in the beginning and would be a small price to pay in the greater scheme of things and to maintain peace of mind.
To sum up, setting up your play school has its thrill and sense of accomplishment. You also have the authority to change and mold your school in ways you see best, allowing you to be creative and innovative and have a school that is an extension of who you are and what you believe in. However, this is not without tremendous hard work and a lot of learning on the job, as well as the losses incurred due to tiredness, oversight or maybe a faulty business plan. All that is also coupled with the struggle to get your permissions, certifications, and licenses and the need to establish yourself and earn goodwill. Though paved with difficulties throughout, the road down this approach has had its own successes.
In comparison, a franchise is much easier, with the franchisor doing most of the work and giving you everything on a silver platter to replicate. The success rate in this approach is much higher, and your losses are reduced, with the added benefit of getting continuous support and training. As tempting as this sounds, all good things come with a price, as they should. Running a successful preschool requires dedication and a willingness to do what it takes. A Preschool franchise like the one offered by Eurokids will ensure your school is up and running within a short time, and once you are established, you will soon get back all you've spent and so much more.
Click here to read more on why preschool franchise opportunity is better for business