Kid-Friendly Anime That Children Will Love To The Moon And Back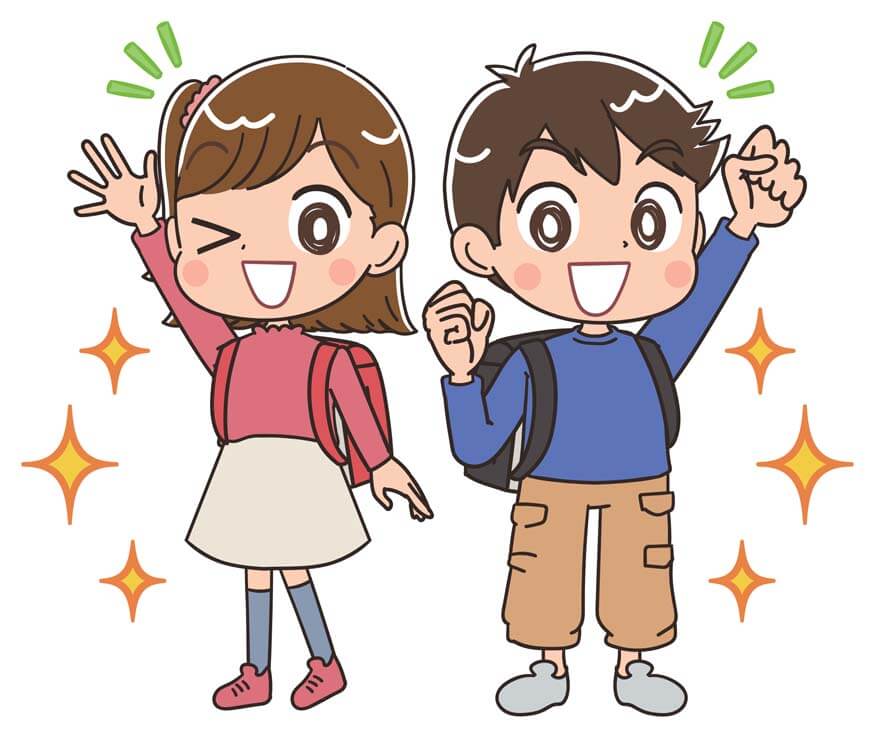 Kid-Friendly Anime: A World of Entertainment and Values
Anime has a universal appeal that speaks through age barriers with its captivating storylines, imaginative worlds, and colourful character developments. Although some anime can be more suitable for older viewers, there is a treasure-trove of kid-friendly movies and anime series that can be enjoyed by kids and adults alike. Be it the kids' alone-time watching them or you joining them, the list of kid-friendly anime series and movies in this article is tailored to move every soul and leave your kids feeling enriched with entertainment and valuable takeaways.
In the following list, we will take a journey through kid-friendly anime on Netflix.
Best Anime Shows For Kids
Naruto: Shippuden

While Naruto is a larger franchise, Naruto: Shippuden is a part of the large franchise that is curated and edited especially for kids. The series follows the adventures of Naruto Uzumaki who aspires to be the strongest ninja of the village, in turn deserving respect of the village. Naruto teaches kids about the value of hard work, perseverance, and the strength of willpower on never giving up on one's dream.

Avatar: The Last Airbender

It is an American-produced animated series heavily influenced by anime aesthetics and storytelling. The plot follows Aang, the last Airbender and the Avatar, as he embarks on a quest to bring balance into a war-torn world where elements can be manipulated. This series is known for its deep character development, story arcs, and intricate plot progression. The series teaches kids about empathy, honour, and the power of making choices that uphold the values.

Haikyuu!!

This series is one of the best anime shows for kids. It falls under the spoken genre – a type of anime which focuses on sports and competition. Shouyo Hinata is a highschool student who aspires to become a professional volleyball player. The series follows the journey of his determination and achievements. It was announced in 2022 that two movies which will be the season finale are to be released.

Stone

A mysterious flash torments humanity, and humans turn into stones for 3,700 years. Senku Ishigami, a fifteen-year-old, revives himself and goes on a venture to find other living humans with a hope to start a society. The series can teach a lot of chemistry and engineering lessons. The characters are very remarkable and there is a lot of entertainment.

Beyblade

There are four beybladers and their genius friend who travel together to win a championship as a team, but there is more to it than meets the eye. In a plot so intense and characters so well-written, your kids will really enjoy the journey.

Here were the five best anime shows for kids. Now it is time to unravel the universe of the best anime movies for children.
Best Anime Movies For Children:
My Neighbor Totoro

This movie is a timeless classic directed by the renowned Hayao Miyazaki and produced by Studio Ghibli which follows the journey of two sisters. They move to the countryside and encounter the magical forest spirits including the lovable Totoro. The animation is breathtaking. This is a perfect way to introduce your kids to anime. It teaches kids about the value of family, friendship, and the wonders of nature.

Kiki's Delivery Service

Another gem from Studio Ghibli, the plot follows the journey of a young witch named Kiki who wants to make a place for herself in the world. This film beautifully emphasises on the themes of self-discovery, independence, and the importance to find one's own unique talents. The amazing visuals and storyline make it a must-watch for kids.

Spirited Away

This is a commendable movie with a beautiful storyline. A young girl finds herself amidst spirits. The journey through this makes up for an enthralling watch. This Japanese movie received an Oscar for Best Animated Feature.

Ponyo

Ponyo is a Japanese anime fantasy. A goldfish princess comes across a human boy during a forbidden excursion. The story follows the aftermath of their friendship. Beautifully crafted masterpiece, this movie is a must watch for kids from the anime genre.

Howl's Moving Castle
In this famous movie, the protagonist, Sophie leads a dull and normal life until an evil witch casts a spell on her to make her age prematurely. The movie follows the plot to undo that evil spell. It is an interesting and easy watch for kids.
Here was the list of best anime movies for children. Spend time bonding with your kids with these fantastic anime movies.
Anime has the ability to create lasting impressions in the mind of kids. While being powerfully packed with morals and values, they also make for an interesting watch due to the entertainment factor. So introduce your kids to these timeless gems and let them unwind and create a spark of creativity in them.
Visit EuroKids for more such exciting blogs!