Discover 21 Nature-Themed Movies for Kids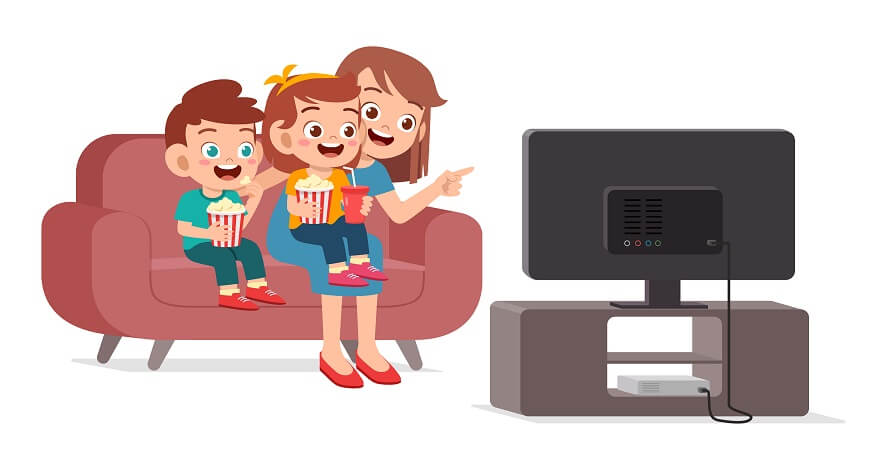 When it comes to spending quality time with your kids, choosing the right kind of activity is essential. Entertainment is something that most people prefer as one of the best family activities and nothing beats a good movie night. A movie, buckets of popcorn, and your family! What more could you ask for? But sometimes, choosing the right kind of movie can be challenging, which would make it a fun night for all ages. Something that appeals to and entertains everybody onboard. So, here's a list of 21 incredible movies for you to select from, including nature-themed movies, animated movies, and some educational shows for kids.
Animal movies for kids: Here are some animal movies for kids that everyone can enjoy.
The Jungle Book: This classic never gets old! The story is about a young boy raised by a pack of wolves in a jungle and how he finds his identity.
Free Willy: It is about the journey of an orphan boy who befriends a killer whale in captivity and leaves no stone unturned to free it from its owners who want to kill it.
Doctor Dolittle: This is a fantasy comedy. The main character, a veterinarian, understands the language of birds and animals and the fun that entails. The first movie came out in 1998 followed by a series of sequels.
Wild America: It is an adventure movie about three brothers who choose to go on a wild adventurous journey leaving behind their family business. The movie is full of their encounters in the wild.
Fly Away Home: This movie is about a father-daughter duo who adopts a flock of geese and teaches them how to fly and eventually migrate.
We Bought a Zoo: This comedy-drama is about a father who takes up a project of reconstructing a zoo and the journey of reconnecting with his son, the community, and building new friendships.
Animated movies for kids: These are definitely a lot of fun but are also inspirational movies for kids in so many ways.
Finding Nemo: It is about a meek clownfish and his journey to bring back his son Nemo who is abducted from the Great Barrier Reef and taken to Australia. This journey includes various characters he meets along the way and how it changes his perspective on life.
Dr. Seuss' The Lorax: This movie is based on the children's book written by Dr. Seuss. This musical comedy shows us the importance of trees and why we should love and protect nature.
A Bug's Life: The story revolves around an ant who is a misfit in his clan. It is about how he gathers warriors to save his colony from other creatures like grasshoppers.
Madagascar: It is a series of movies about a lion, a hippo, a giraffe, and a zebra who escape the zoo in order to find a natural habitat. It is a fun-filled movie series that tugs at your emotions many times.
Ice Age: This is another series of movies that showcases the adventures of a mammoth, a sloth, and a sabertooth. Their journey takes them on a rollercoaster ride filled with danger, death, and sacrifice.
Over the Hedge: It is about a group of animals who wake up after their winter slumber only to find that a huge hedge has encroached on their land.
FernGully: This fantasy animated movie is about a young boy who finds himself in an enchanted rainforest full of fairies and other creatures. It tells us about how they fight a big monster and save their homes.
Wall-E: This lovely movie is about a small waste-collecting robot who falls in love with another robot and how they find the key to save the future of planet Earth. It talks about the importance of the three R's – reduce, reuse, and recycle.
Nature Movies for Kids: There are a plethora of educational shows for kids on television, but here are some documentary movies which will pique the interest of your child and raise his awareness about our planet.
Planet Earth: This documentary series highlights some of the wonderful natural wonders of our planet and some awe-inspiring animals around the world.
National Parks Adventure: This movie takes us around the most stunning national parks around the world where we learn about the beauties and the dangers that the world has to offer.
Born to Be Wild: The documentary revolves around orphaned elephants and the people who rescued them. This inspiring story is all about the rehabilitation of these mammoth creatures.
Disneynature Bears: It shows the life in Alaska of a bear family and their survival skills in the wild.
March of the Penguins: The movie is about the life of an Emperor Penguin showing its struggles and conquests for over a year.
Arctic Tale: This documentary follows a baby polar bear and a baby walrus – their life and how they adapt to new surroundings.
Turtle The Incredible Journey: The movie takes us through a span of 25 years of an endangered turtle's life and the return to its birthplace.
So these were some amazing nature movies for kids that they would find entertaining as well. We are sure that parents would also enjoy the above-mentioned inspirational movies for kids along with the animated ones. Do let us know how many of these you have already watched and how many caught your fancy.
We understand the importance of leisure along with educational shows for kids and therefore encourage quality entertainment. Find more such content on EuroKids and embark upon a fun-filled journey with your child!