20 Fun Birds Activities for Kids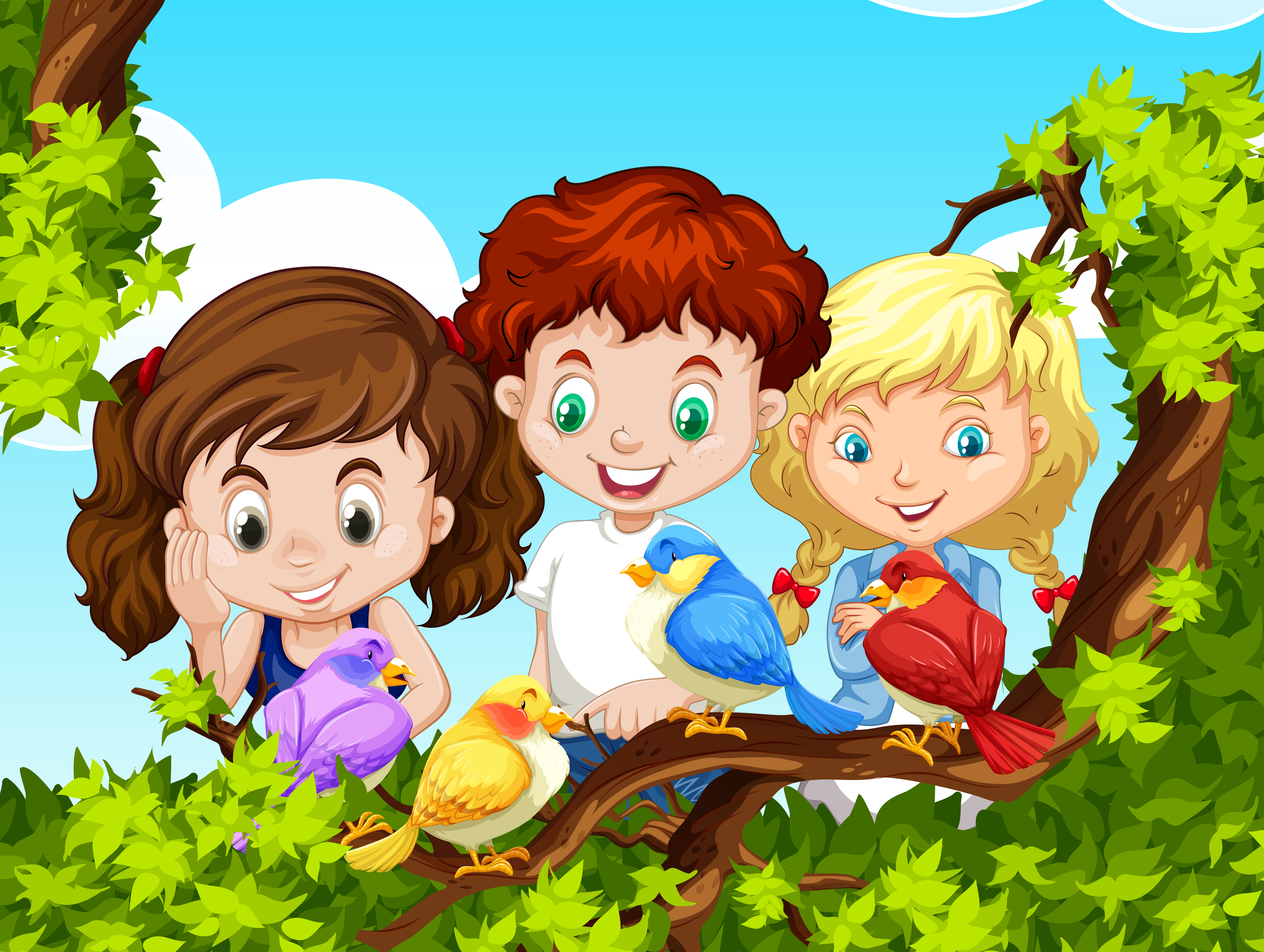 Birds are truly beautiful creatures. They are the first to wake us in the early morning hours, much before the sun has made its presence felt on the horizon. They grace our backyards with their elegant presence while we gawk at them with a sense of awe. Why not let your child know all about ornithology, through some truly interesting Birds Activities?
If you're a bird lover, you're going to love these hands-on bird-related activities.
1. Feathers on Paper
One of the coolest bird activities. Draw the outline of the bird in mind and then stick feathers of that particular bird on it, to complete 'the big picture'.
2. Bird Designing
Get your kids to play with this engaging bird activity. Stuff their lunch bags with newspapers, to make bird bodies. You can glue on things like feathers and paper beaks.
3. Paper Plate Birds
Some Birds activities have minimal requirements. Paint the backside of a paper plate in any color. When dry, stick paper cutouts that resemble feathers, to that plate underside. Add a (paper) circular 'black eye' and triangular 'orange beak'.
4. Bird Movements
Bird activities for kindergarten that involve music? What fun!
Play some background music, preferably soft jungle music with the sounds of animals and birds, and get your kids to perform endearing bird movements like: perching, roosting, strutting, etc.
5. Create your own Birdseed Playdough
Birds' activities can be the most creative!
Add sufficient amounts of water to a mixture of birdseed, flour and salt, to create your very own birdseed playdough!
Note: Don't play with this outside. Salt can make birds ill or even kill them, when consumed in large quantities.
6. Bird Mimicry
Bird activities for preschoolers can be endearingly funny, besides being highly educational.
Listen to the sounds of common birds via a video (you can find one on YouTube). Then, ask kids to make sounds of birds when you name them, like the 'cock-a-doodle-do' of a rooster and the 'quacking' of a duck.
7. Birdseed Collage
There are bird activities for budding artists, too! Have children fill outlines of birds made on a sheet of paper that have glue on them, with bird seeds.
8. The Veterinarian's Office
Playing with birds never quite got more fun than with this wonderful activity.
Let your kids be the veterinarian in the clinic to which you get their stuffed birds. This activity will engender a sense of empathy in your children towards birds and animals in general.
9. Feather Art
Painting introduces a whole new dimension to birds' activities!
All you need for this one is feathers, paper and paint. Let your children go ballistic painting feathers that they can then stick on paper.
10. Puppet Show
Creating a puppet show might just be one of the coolest bird activities for kindergarten.
Simply get some props and bird puppets and have your children enact stories about birds you have read out to them from some cool books.
11.Pinecone Bird Feeders
This is one of those bird activities that will keep children engaged long after they have indulged in them.
Have your children fill those pinecones with bird seeds and then hang them in a place where they feel birds will come to feed. Watch their obsession as they wait in earnest for those birds to arrive.
12. Bird Books
One of the best possible ways for preschoolers to learn about birds.
Books are a great way for children to learn about anything; why not ornithology? 'Birds' by Kevin Henke and 'Little Green' by Keith Baker, are some stellar recommendations you might want to bear in mind here.
13. Singing Along to Bird Songs
Birds' activities are infectious when there's singing involved.
Have your little ones sing and make hand movements, to popular bird songs like 'Five Little Ducks' and 'Two Little Blackbirds'. You will in all probability find yourself singing along, too.
14. Create your own Birdbath
You don't need much for this. An upturned garbage lid will do just fine. Fill it with a layer of pebbles, then pour water in it and keep it out in the garden, preferably on a flowerpot you don't use. Then watch those birds come!
15. Bird Nest and Egg Observation
Sometimes, all you need to get children to learn more about birds, is the power of 'observation'. Observe what, exactly? Feathers you have collected over time, and even birds' nests!
16. Personal Owl Eyes
Aren't all kids fascinated with owls?
This activity helps you be just like one. Take your child outside in absolute darkness and ask them what they can see. Give them a pair of binoculars. They will see better as binoculars take in more light than eyes.
17.Go for a Bird Walk
One of the best ways to learn about birds is to go looking for them!
Take your child for a walk in nature and have them observe the various birds they can see.
Tip: Carry along a pair of binoculars and an observation journal for them to record the birds they see along the way.
18. Bird watching on live cams
You can get your child to watch birds in real time on live cams, to help them garner an understanding of how they procure food, build their nests, and more.
19. Flapping Wings
If it's an especially windy day, you might want to take your child outside so they can flap their wings like birds.
20. Drawing Birds
Last but not the least, you want your children drawing as many birds as they possibly can. Give them a book for reference and watch those sketches come to life as they add color to them. This is great for sharpening motor skills and hand-eye coordination.
The activities for birds that have been listed here, will help your children gain a newfound appreciation for not only birds, but get more connected with nature, too. Time for them to spread their wings and explore the magical world of birds.
Enroll your child with EuroKids and let him/her learn more about such interesting facts.