Infant Protection Day: Saving Lives and Spreading Awareness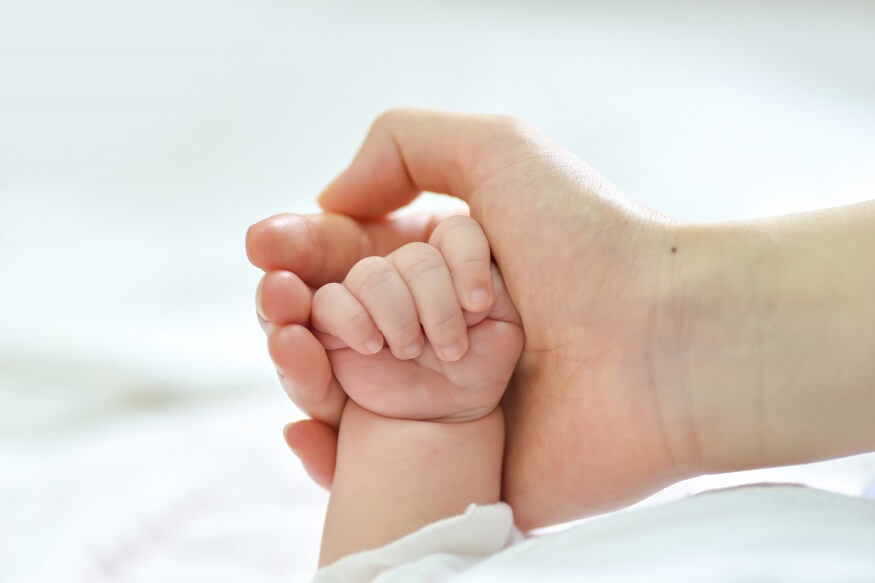 A day devoted to Infant Care? Where's the need for that?'
In all probability, that's what every parent who dotes on their infants, will think. Get them to take one look at the high rates of Infant Mortality, and they will think otherwise!
What is Infant Protection day all about, other than reminding us of high mortality rates? In a nutshell, it's all about spreading awareness of the need for better Infant Care.
It's a given that these Infants' need to be ferociously protected, given the fact that the very term infant' implies a baby in the first year of its life.
Read on, to know all about the day that celebrates all Infants, including quotes pertaining to Infant Protection day, and some invaluable Infant Safety Tips.
Let's begin with a history of Infant Protection Day.
Infant Protection Day: The History
It was in the year 1990, that close to 5 million infants across the world lost their lives. All this, because of a lack of awareness of safeguarding infants!
If there were ever a wakeup call for countries where it comes to providing better child care for infants, this would be it. The first country to join in the battle against Infant Mortality was Europe. Infant Protection Day was first established by European countries, in an attempt to create awareness about Infant Care.
Thanks to the profound sense of Awareness created by this day in countries around the world, the Infant Mortality Rate has decreased from 100 to 10 deaths per birth. Started years ago, Infant Protection Day is now celebrated annually on the 7th of November.
Infant Mortality: The Indian Scenario
Sadly, owing to the poor healthcare facilities in our country, Infant mortality is far higher in India than in other nations.
Infant Mortality is a most serious issue in India. In the year 2018, a United Nations report on Child Mortality recorded 7,21,000 infant deaths in India. If that's not something that makes us all take Infant Mortality seriously, then nothing will.
Infant Protection Day: The Significance
Needless to say, paramount on the agenda of things to be highlighted on Infant Protection Day, is taking Steps to protect the lives of infants.
It is on this day that our Government endeavours to raise awareness of the detailed care and nurturing that all infants require. There is a strong need to highlight the fact that all children deserve only the very best health and immunity. This, backed up by tangible efforts to ensure that these are achieved, too.
When talking about Immunological Support, the Infant Protection Day also strives to lay emphasis on the various measures the government needs to take, to provide sound Healthcare.
Infant Safety Tips
Yes there's plenty the Government needs to be doing to ensure Infant Safety, but the greater part of the job lies in the hands of parents.
Here are some Safety Tips, to help ensure your infant is kept Safe and Sound!
Bathing
When it comes to bathing your infant, you want to keep in mind the following:
Always stay within arm's reach of the baby, when they are in a tub.
Fill the tub with a few inches of warm', and not hot', water. Ideally, the water should be between 96 and 100 degrees Fahrenheit.
Car Safety
Plenty of infant deaths and injuries happen in cars.
Ensure that your baby's car seat is installed properly.
Your infant should never' be in the front seat. Always in the back seat, in a rear-facing car seat.
The Mattress
There's more to mattresses for infants, than meets the eye.
You should preferably use a firm mattress, that is exactly the length of the crib base. The idea here is, there should be no space left where your child's head might get stuck, leaving them to get smothered.
Slings for Babies
This is a time you will be carrying your baby in a sling, more often than not.
Baby's chin should be off your chest. If it is forced onto your chest, it can lead to the dangerous situation of their breathing being restricted.
Note: You want to be regularly checking in, to see if your baby is all right. They could be in trouble even if they are not making any movement or noise.
Feeding
Eating for infants is forever an Adventure. Ensure it doesn't lead to a Trip gone Wrong.'
Until they are 4 years of age, you want to avoid foods that block the airways. These include peanut butter, candies and even chewing gum.
Note: This is a time you want to be especially vigilant, as infants want to eat everything they see. Make sure you keep things like coins, buttons and safety pins, out of their reach.
No Smoking
Last but not the least, you want nobody smoking around your baby.
Needless to say, that includes you as well!
Infant Protection Day Quotes
Here are some cool Infant Protection Day Quotes that will boost your enthusiasm in the longstanding battle against Infant Mortality.
Every child begins the World again.'
~ Henry David Thoreau
Children are the world's most valuable resource and its best hope for the future.'
~ John F. Kennedy
Your children need your presence more than your presents.'
~ Jesse Jackson
There is no greater warrior than a mother protecting her child.'
~ N.K. Jemisin
Like stars are to the sky, so are children to our world. They deserve to shine!'
~ Chinonye J. Chidolue
We must protect families, we must protect children, who have inalienable rights and should be loved, should be taken care of physically and mentally, and should not be brought into the world only to suffer.'
~ Indira Gandhi
At EuroKids, we are of the firm opinion that Infant Mortality is an issue that needs to be taken most seriously by every single parent. Even though we might be doing all we can to ensure the safety of our children, we must forever be watchful for any danger that might be lurking around the corner.