Healthy Snack Ideas For Toddlers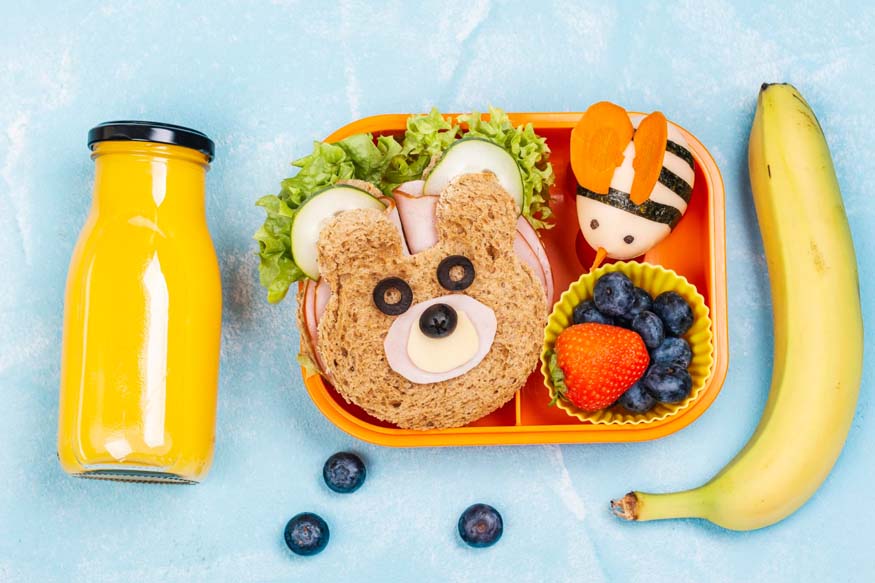 Healthy Snack Ideas for Toddlers | Nutritious Snacks & Recipes
One of the main concerns when it comes to toddlers is their health. A toddler's health is mainly determined by the food one is given to eat. It's quite understandable that a toddler is too young and not self-aware enough to choose their food. The onus falls on the parents or caregivers, in consultation with a paediatrician, to follow a daily meal plan for their little ones. However, coming up with ingenious ideas to make the snacks look appealing and taste delicious is no easy task. This is because it involves using fresh ingredients with everything prepared from scratch and at home.
If you ask any new parent what their major concern is, all will unanimously echo the very same question, what nutritious and healthy snacks to give their toddlers? Given the fact that a toddler usually has three meals a day, it is essential to back it up with at least two healthy snacks. However, one may run out of options when thinking about healthy snacks for toddlers. If you find yourself in a similar situation, know that you're not alone. Luckily for you, we've got an extensive list of easy-to-make healthy snacks for toddlers. Before we delve into toddler snack ideas, let's take a look at some of the key factors that need to be kept in mind when making these snacks.
What Kind Of Snacks Do Toddlers Need?
As parents, we feel the pressure of giving our kids the best. It's an instinct which unites all parents across the globe. It's only expected for parents to feel the pressure of preparing the best snacks for their toddlers. However, before preparing the snacks, there are a few things that one needs to keep in mind. Some of the best snacks are those that include healthy fats from nuts and seeds, grains, dairy products, legumes, fruits and vegetables.
Since kids do not like too much of the same food, it's wise to prepare small portions of many snacks so they can be kept away and consumed whenever required. Creating many mini-meals is something you will want to do if you have a toddler at home. Now that you have a decent idea of what food is good as a snack for your child, you need to know what kind of food to avoid. It's wise to avoid processed food or any food that contains sugar and salt in excess amounts.
When talking about toddlers' snack ideas, one can think of dividing their snacks into two categories- light and heavier snacks. Light snacks mainly include fruits and vegetables while heavier snacks consist of dairy, protein, and whole-grain carb products.
Healthy Snack Ideas For Toddlers
Blueberry Banana Muffins- This tasty delight is made simply from a combination of gluten, nuts and dairy products. They have a decent shelf life and taste even better on the second or third day once the flavours soak in. It can be served topped with honey or cream cheese for some added goodness.


Soft granola bars- When you think of healthy snack recipes for kids, this is one of the ideas that cross your mind. It provides your toddler with healthy fats and complex carbs to boost his or her energy throughout the day. A few fruits can also be added to the batter to add some sweetness and make it a more wholesome snack.


Mini sandwiches- This is perhaps one of the simplest healthy snack recipes for toddlers on our list. As the name indicates, these are small-cut sandwiches, filled with jam, peanut butter, jelly, fresh fruit and greens. It's a healthy and tasty snack that your toddler will never stop loving.


Cheese and Crackers- Crackers are known for their simple taste and almost always require a dip. They consist of nutritious ingredients and go well with a cheese dip. Instead of a cheese dip, one could use hummus or even a glass of milk to go with it.


A fruit salad- Nothing is more refreshing than a fruit salad on a hot and humid summer afternoon. Fruits like apples, bananas, mango, and watermelon can be used for making fruit salad. These fruits are rich in minerals and vitamins and will give your toddler the energy he or she craves for. Cut the fruits into small pieces so it is easy for your little one to chew. You can top it off with some fresh cream or a little honey to sweeten the salad.


Strawberry banana bread- This combination of bread and fruit will win the heart of your little one. It's easy to make and serves as a perfect mid-day snack for your toddler.


Pizza muffins- When thinking of baby snack ideas, you cannot overlook this tasty treat. It has a savoury taste, is filled with carrots, and the classic pizza flavours make it a perfect snack option for your little one.
How To Pack Healthy Toddler Snacks?
One of the first steps involved in this process is purchasing containers to store the snacks in. If the containers are plastic, ensure that they are food-grade plastic. Other containers made from glass or stainless steel can also be used. Purchase many small containers as the portion that your toddler will consume at a time will be little.


Try to pack snacks that contain more than one food group to ensure that your little one is getting the best nutrition possible. A good example of this would be to pack a snack that includes fruit, veggies, and protein or fat together.


Set a dedicated snack time and a snack meal schedule. This will help your kid fall into the routine of eating at regular intervals and will ensure that they are never empty stomach.


Try to pack food items that your toddler enjoys. This avoids wastage while creating a keen desire in your toddler to feast on a healthy snack.


Make sure to keep the snacks refrigerated so that they are kept safe and cool. The last thing you want is for your toddler to get a tummy infection owing to stale snacks.
Here at EuroKids, we focus on baby snack ideas and nourishment as being the cornerstone for both physical and mental development. Nutritious snacks for toddlers are a must and all parents should incorporate them into their toddler's feeding schedule. If you want to learn more about nourishment and healthy food that your baby needs, visit us at our blog or better yet, meet us in person at our centre closest to you.