8 Delicious Vegetable Recipes For Kids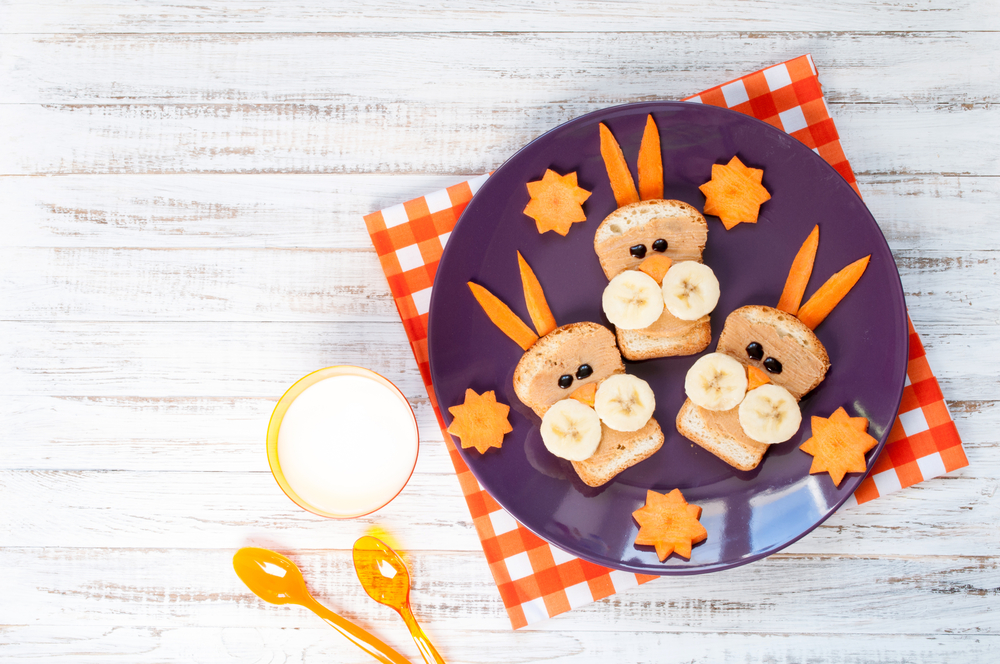 With our yummy vegetable recipes for kids, you can get your little ones to eat greens without fuss. We all know that vegetables for toddlers are essential to their balanced diet. Yet, sneaking these vegetables into their food becomes an everyday challenge for parents. Are you a new parent wondering which are the best vegetables for toddlers? Does finding vegetable recipes for kids part of your daily quest?
Well, worry not! Here are 8 quick, easy-to-cook and delicious recipes for kids.
Beetroot Recipes
Beets are a good source of fiber and an excellent antioxidant. But they can't be categorized as kids-friendly vegetables. Having said that, the red colour of beetroot can be used playfully to create delicious recipes for kids.
Beetroot Hummus: Besides the lip-smacking flavour of chickpeas, the peppy-pink colour of beetroot hummus makes it a perfect spread or dip for your little one. All you have to do is roast some beetroot, soak some chickpeas overnight and grind it in a mixer with some tahini, pine seeds, olive oil, lemon juice, garlic, cumin powder and salt. Transfer it into a bowl and drizzle some olive oil and lemon juice. Garnish it with fresh coriander leaves.
Beetroot-Cauliflower Paratha: Does your kid leave behind the salad and vegetable on the plate and eat just the roti or paratha? Well, trick them into eating a good portion of kids-friendly vegetables to prepare some yummy paratha stuffings. Grate the boiled beetroot and mix it with raw cauliflower. Add some salt and a few pinches of black pepper. Mix it well and stuff it in a regular paratha. The grated cauliflower will give your paratha a cheesy texture. You can add some cheddar cheese to your stuffing to make it cheesy.
Mushroom Recipes
Many vegetable recipes for kids can be curated using mushrooms. They are rich in potassium, selenium, and copper and also a great source of Vitamin D. They also promote bowel movement and good digestive health. Hence, it is among the most kid- friendly vegetables.
Crispy Cheese Stuffed Mushrooms: As the name suggests, it is a snack item that your kids won't be able to resist. If you are worried about the cooking time, let us tell you it takes only 15 mins – making this one of the quickest delicious recipes for kids. Fine-chop onions, garlic, bell peppers, carrots and coriander leaves. Clean the mushrooms and stuff the mixture of these finely chopped veggies. Sprinkle some salt and cheese. Bake it for 7-10 mins. After baking, you can sprinkle some oregano based on your child's taste.
Grilled Mushroom Sandwich: Clean your mushrooms and dice them into two pieces. Add some oil or butter to the pan. Sautee your mushrooms along with some finely chopped garlic until they turn golden. Sprinkle some salt. Add some mayonnaise and cream cheese to this. Spread it on the toasted bread of your choice. Sprinkle some oregano and add some grilled cherry tomatoes in between the bread. Sandwiches are always exciting options for creating vegetable recipes for kids.
Spinach Recipes
If there's one thing that all kids run away from, it is the greens – spinach tops their list of gardens. Spinach is a superfood rich in iron, fiber and protein. It is also an antioxidant. If you are scared that your superstar will miss these nutrients, try our green vegetable recipes for kids.
Spinach Idli & Dosa: Kids love colours. Be creative with your spinach by blanching it for 4-5 mins in boiling water, and then create a paste by grinding it in a mixer. Add some salt and cumin powder. Mix it in your idli or dosa batter to make some green idlis and dosas for your kids. Let them take a break from the usual and boring white idlis and dosas.
Spinach Pasta: Pasta is the favourite of all kids. And healthy pasta should be your go-to dish if you are always figuring out vegetables for toddlers. An easy-to-cook and quick pasta sauce is your rescue to delicious recipes for kids. Saute finely chopped onions along with the ginger-garlic paste. Add cumin powder, salt, and black pepper according to your kid's preference. Add spinach paste (prepare it by blanching it in boiling water for 4-5 mins and then grinding it in a mixer). You can add mashed avocado to this to give it a cheesy texture. Add your boiled pasta to this sauce. Sprinkle some cheese on the top and serve your kids this healthy and yummy pasta.
Peas Recipes
Does your child pick peas and keep them aside from the delicious matar paneer? Thinking about how you can make some vegetable recipes for kids using peas, so they can take advantage of their vitamins? Here are a couple of delicious recipes for kids with the core ingredient of peas.
Pea-Pops: Yes, like popcorn, your kids will love pea-pops too. And guess what? They are effortless and quick to make. You can serve them as an evening snack to your kid or pack some of these to make their lunch box healthy and yummy. So next time, remember to pick green peas when buying vegetables for toddlers. A bowl of green peas. Grind them with one green chili, some ginger, garlic and onion. Mash one boiled potato in this. Add 2 tablespoons of cornflour, salt to taste and some oregano. Mix this well. Create small balls and shallow fry them. You can even use air fryers to make them even healthier. Serve one of the most tasteful vegetable recipes for kids with their favourite tomato sauce.
Pea-Fritters: These cheesy, yummy fritters will become your child's favourite and calm all your anxieties about exploring vegetable recipes for kids. It's so easy to whip that you can save a lot of time in preparing your little one's lunch box by smartly sneaking peas in their meals. Blach your peas and grind them in a mixer, along with some fresh coriander. Take it in a bowl. Add some feta into this. Also, add 2-3 spoons of all-purpose flour and 1 spoon of semolina. Break 2-4 eggs in this and whip it well. Add some oil or ghee to the pan and make bite-size pancakes using this mixture. Flip it to the other side when the one side is cooked to golden/brown. Serve hot with tomato sauce, mayonnaise or mustard sauce.
At Eurokids, we understand the importance of health and nutrients. While we teach your kids the value of vegetables, we also share vegetable recipes for kids and some fantastic kids-friendly vegetables with you occasionally.