Fun Activities in Chennai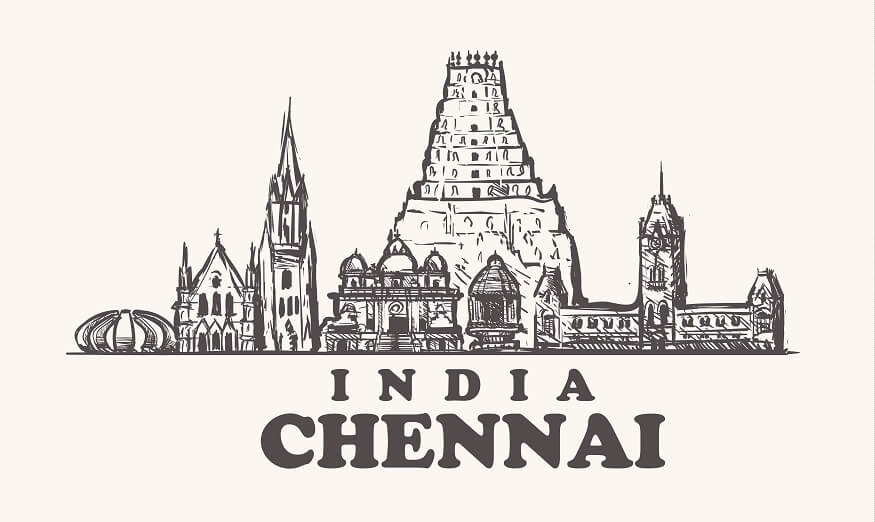 Chennai, the lively capital city of Tamil Nadu, is a delightful hub of exciting experiences tailored for kids. Bursting with a blend of rich cultural heritage and modern attractions, Chennai presents a myriad of diverse activities that are guaranteed to captivate and engage young minds. Whether you are a resident or a visitor, exploring the fun places in Chennai is a fantastic way to create lasting memories. In this blog, we will dive into some fun activities in Chennai and entertainment places in Chennai that will captivate the hearts of children. You'll find an abundance of things to do in Chennai, catering to diverse interests and ensuring an unforgettable experience for every traveller.
Visit the Birla Planetarium
One of the most fascinating and educational places in Chennai is the Birla Planetarium. This location offers youthful, inquisitive minds a truly immersive experience right in the middle of the city. Children have the opportunity to witness captivating shows and engaging presentations on the fascinating subjects of astronomy and space exploration. These displays transport people on a thrilling voyage into the immense expanses of the universe. This unique combination of knowledge and fun produces an unforgettable experience that youngsters will remember.
Spend a day at the Chennai Rail Museum
All aboard! If your little ones are fascinated by trains, a visit to the Chennai Rail Museum is a must. Located in Perambur, this museum showcases a splendid collection of vintage locomotives and carriages. Kids can hop on the mini-train ride or explore the various exhibits that depict the evolution of Indian railways. The Chennai Rail Museum provides an interactive experience, allowing children to understand the history and mechanics of trains while having loads of fun.
Explore the Arignar Anna Zoological Park
Known as the Vandalur Zoo, the Arignar Anna Zoological Park is a haven for animal enthusiasts. Sprawling across vast acres of land, this zoological park houses a diverse range of wildlife from around the world. Your little ones can get up close and personal with the majestic animals here. The park also offers educational shows, safari rides, and a reptile house, providing an immersive experience in the animal kingdom.
Discover the wonders of the Government Museum
For kids with a curiosity for history and culture, a visit to the Government Museum is a must. Located in Egmore, this museum showcases a vast collection of artefacts and relics from different eras. Children can explore the galleries dedicated to archaeology, anthropology, and numismatics, gaining insights into the rich heritage of Tamil Nadu. The museum also features a children's section with interactive exhibits, making history come alive in a fun and engaging manner.
Have a thrilling day at MGM Dizzee World
When it comes to entertainment places in Chennai, MGM Dizzee World takes centre stage. This amusement park is a haven for adrenaline-pumping rides and thrilling attractions. Roller coasters, water rides, and live performances are just a few of the thrilling activities that kids can take part in. From the adrenaline rush of the "Dare Devil Dive" to the refreshing splashes of the "Water Chute," MGM Dizzee World offers endless excitement for children of all ages.
Immerse in marine wonders at the Chennai Aquarium
Located at the Marina Beach, the Chennai Aquarium is a mesmerising underwater world waiting to be explored. Children can marvel at a vast variety of marine life, from colourful tropical fish to majestic sea turtles. The aquarium showcases various ecosystems, allowing kids to learn about the importance of marine conservation in an engaging manner. With its tranquil ambiance and captivating exhibits, the Chennai Aquarium provides a delightful escape into the wonders of the ocean.
Engage in creative play at the Children's Park
Nestled within the beautiful Guindy National Park, the Children's Park is a haven for young adventurers. Kids can climb, slide, and swing their way through the park's numerous play structures. The park also provides a variety of educational activities, such as bird watching sessions and environmental hikes. With its lush green surroundings and a myriad of play options, the Children's Park provides a perfect blend of fun and learning for kids.
Conclusion
Chennai is a city that skillfully combines history and innovation and provides a ton of kid-friendly activities and entertainment options. There are numerous fun activities in Chennai that cater to different interests and age groups, ensuring that everyone can find something enjoyable to do in the city. Once you start exploring, you will find a plethora of things to do in Chennai. From educational experiences at the Birla Planetarium and the Government Museum to the thrills of MGM Dizzee World and the Chennai Aquarium, there is never a dull moment in this vibrant city. Exploring these must-experience attractions will not only entertain children but also stimulate their curiosity and imagination. So, pack your bags, gather your little ones, and embark on an exciting journey to the fun places in Chennai.
If you're looking for a nurturing learning environment for your child, EuroKids is a renowned preschool that you should consider. We offer a platform for kids to explore, learn, and grow in a fun-filled environment because of our child-centric approach and emphasis on holistic development. Our experienced teachers and innovative curriculum ensure that every child's unique potential is nurtured.