Best Educational Shows for Kids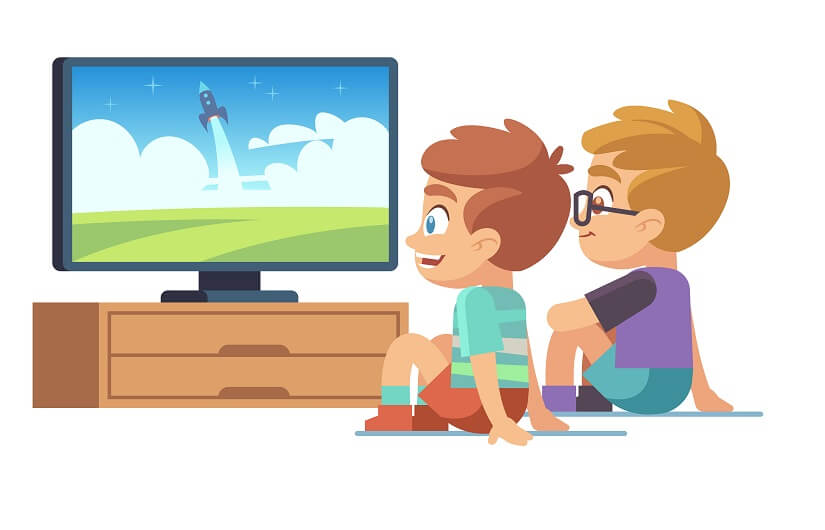 Some of our fondest childhood memories have us glued in front of our television sets, engrossed in our favourite shows. Shows that made us feel as though we were someone else for a day. Like perhaps, a firefighter.
The really great thing about these kids shows was this: Not once did we feel as though we were merely whiling our time away. There was always some vital takeaway from those programs that we, as full-grown adults, have come to experience much later.
Ready to get started exploring the best educational shows for kids?
The Best Educational Shows for Kids
Here are the best shows that might or might not be infused with a great narrative, but are sure to teach your children something unique about the world they live in.
Sesame Street
Some of the most memorable moments in TV history come from one of the top educational kid's shows. Encompassing a wide gamut of videos ranging from spelling to counting, this show has an important education lesson on offer in each of its episodes.
Age Group: 3 to 5
Where to watch: Netflix
The Jungle Book
First televised in India in 1989, this adaptation of Rudyard Kipling's story by the same name, became an instant hit with kids who couldn't seem to get enough of the young Mowgli's travels. Certainly one of the top kid shows, it focuses on teaching the power of being courageous enough to face your fears and the many exquisite joys of living a simple and happy life.
Age Group: 6+
Where to watch: Zee5
Ask the StoryBots
Kid shows that stimulate your child's curiosity are the best where it comes to getting them to learn more. Like this animated series, it has a focus on harnessing a sense of curiosity pertaining to various topics. The show pays a great deal of attention to reading, comprehension and the desire for learning.
Age Group: 3 to 8
Where to watch: Netflix
Brainchild
If Educational TV shows for kids are on your Wishlist, look no further than this one. As the name suggests, it has plenty of information to stimulate that 'grey matter'. The core objective of the program is answering scientific questions that children inadvertently tinker with at some point in their growing years. Taking them through real-life scenarios and challenges, it teaches them all things Science-related, from Dreams to Social Media.
Age Group: 8+
Where to watch: Netflix
Weird but True
If you're looking for educational shows for kids that have a peculiar air about them, this one's it! The really cool thing about this show is that it focuses on the 'weird' side of Science and Discovery. For example, it might ask the question 'Can honey bees recognize human faces?' If your kid is a fan of mystery and forever questioning the things around them, this one's a treat they do not want to miss.
Age Group: 8+
Where to Watch: Disney Plus
Malgudi Days
If you're looking for classic kid shows that are always relevant, this one's one of the best out there. The story revolves around a 10-year-old boy called Swami, who lives in a village called Malgudi. He has a tough time living up to his father's expectations. The stories that revolve around him and his friends are simple and moving, and impart to kids timeless lessons in morals and values. Based on R.K. Narayan's short stories of the same name.
Age Group: 8+
Where to Watch: Amazon Prime, Voot
Dinosaur Train
Searching for educational shows for kids who love dinosaurs? Hop onto the Dinosaur Train. In this wonderful show children will learn all about the different types of dinosaurs, and their habits and characteristics, too. What's more, they will glean invaluable details about dinosaurs that they will not imbibe from other shows. Further, they will learn to be accepting of different backgrounds. Sitting in the confines of their homes, it will be as though they were taking a ride through Jurassic Park! <
Age Group: 3+
Where to watch: NBC, Amazon Prime
Dora The Explorer
Does your little one have an infectious sense of adventure? They should certainly be watching kid shows that take them someplace magical, and that's exactly what this show does. This hugely popular American animated television series is about a 7-year-old girl called Dora, who goes on an adventure with her 5-year-old monkey, Boots. Using maps and carrying a backpack, she navigates her way through obstacles until she finally reaches her goal. That is the time everyone joins in on her signature 'I did it!' dance.
Age Group: 3-7
Where to Watch: Nick Junior, Amazon Prime
Little Einsteins
Aptly named for all the little Einsteins out there, this is one of those Educational TV shows for kids that makes a great impact on the minds of children wanting to learn about all things Science. The really cool thing about this show is that it has an interactive element, allowing kids to take part and find specific objects. Further, 'The Einsteins' embark on brand new adventures in every new episode, something that only adds to the show's sense of allure.
Age Group: 2 to 4
Where to Watch: Disney+ Hotstar
How It's Made
Have you ever wondered how some of the things you see in your daily life are 'created'? Your child has a sense of wonder that far supersedes yours. Thanks to this stellar show, they will gain an invaluable insight into how things are made. Taking viewers behind the scenes at different factories around the world, it offers children a sneak peek into the high-tech processes used to transform raw materials into the final product, be it a trumpet or a bike tyre.
Age Group
: 3+
Where to Watch
: Discovery+, YouTube
Children have an innate sense of curiosity about the world around them. At
EuroKids
we promote this sense of curiosity, not only by teaching kids more about the things they see, but encouraging them to ask as many questions as they possibly can, too.