Exploring Ajmer with Kids: Top Family-Friendly Destinations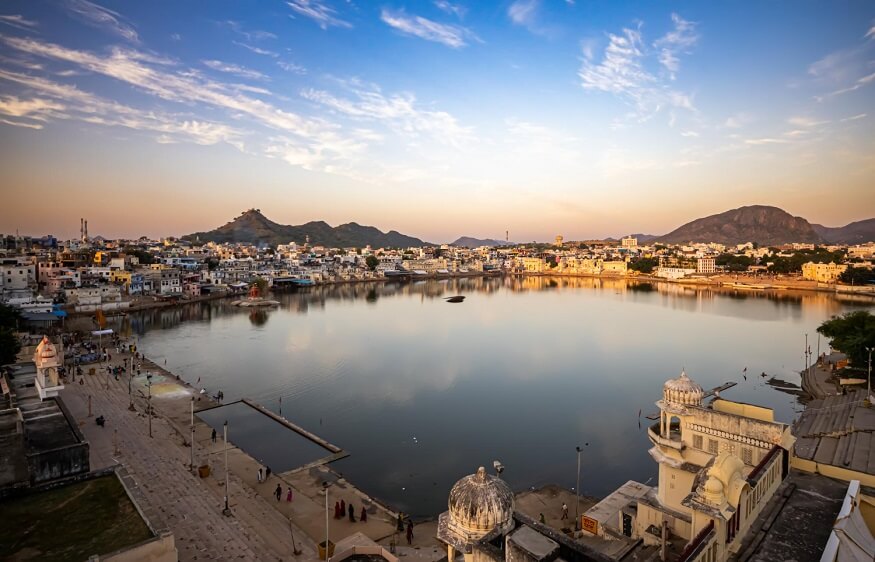 Ajmer, located in the centre of Rajasthan, is a symbol of India's illustrious past. This lovely city welcomes families to set out on a journey of exploration and learning beyond its spiritual significance. Ajmer's broad variety of attractions promises to pique the interest of young tourists while relaxing parents looking for an educational and fun family holiday. Ajmer is a treasure mine of attractions waiting for your family to discover, from tranquil lakes to fascinating historical monuments and dynamic cultural events. We'll go further into the city's undiscovered attractions in this piece and provide you with a thorough overview of the top family-friendly attractions in Ajmer. Get ready to make priceless moments and influence young people in this alluring location.
Ana Sagar Lake

Ajmer's lovely artificial lake, Ana Sagar Lake, is the ideal site to begin your family's adventure. The enormous body of water, encircled by lush gardens, makes for the perfect location for a relaxing picnic. You can also go on a boat excursion with your children to soak in the tranquil surroundings and the history of the city. Your children can play and explore in peace at the nearby Daulat Bagh Gardens.

Ajmer Sharif Dargah

Without seeing the Ajmer Sharif Dargah, your trip to Ajmer would be incomplete. This Sufi shrine is not just a significant spiritual site but also a stunning piece of architecture. Introduce your kids to India's rich culture and traditions while they explore the Dargah. Both young and old will find comfort in the calm setting and the rhythmic Qawwali music.

Akbar's Palace and Museum

The Akbari Fort and Museum, commonly known as Akbar's Palace, provides a fascinating look into Ajmer's imperial past. The museum is home to a noteworthy collection of artwork, sculptures, and artefacts from the Mughal era. Kids can study Rajasthan's rulers' history while engaging in a fascinating educational experience. The well-kept grounds that surround the castle are a wonderful place to unwind and have fun.

Mayo College

One of the most prestigious boarding institutions in India, Mayo College, emphasises more than simply academics. It is a sizable campus that features stunning architecture and well-kept landscaping. A tour around the campus can be a terrific method to show your children the value of education and the beauty of academic institutions, even though visitors may not have access to all parts.

Nareli Jain Temple

Visit the Nareli Jain Temple for a meditative and architectural experience. This temple complex provides a calm setting for thought and meditation. It is decorated with gorgeous marble architecture. It can be educational to explain to your kids the significance of this location, and the temple's distinctive architecture is likely to hold their interest.

Foy Sagar Lake

Ajmer's hidden jewel is Foy Sagar Lake, a tranquil and less congested alternative to Ana Sagar Lake. It's the perfect location for a family outing because of the tranquil seas and beautiful surroundings. You can bring a picnic and spend the day relaxing while your kids enjoy the natural beauty. Don't forget to take pictures of the magnificent lakeside sunset.

Savitri Temple

The Savitri Temple, perched atop Ratnagiri Hill, provides sweeping views of Ajmer and its surroundings. Trekking or using a ropeway to get to the temple adds an element of excitement to the visit. It's a wonderful chance to impart to your children the value of spirituality and the relevance of the temple in the community.

Adhai Din Ka Jhonpra

Visit Adhai Din Ka Jhonpra, a historic mosque that was previously a Sanskrit college, to travel back in time. For history buffs, this location is enticing because of its finely built architecture and historical significance. Share historical tales with your kids while you explore the ruins to pique their interest in India's illustrious past.

Ajmer Government Museum

Families should visit the Ajmer Government Museum since it is both interesting and educational. It is home to a wide range of artefacts, statues, and manuscripts that provide insights into Rajasthan's cultural past. Plan your visit during an open time at the museum, and encourage your children to inquire about the exhibits to improve their learning experience.

Pushkar

You can go from Ajmer to the charming town of Pushkar in a short amount of time. The hallowed Pushkar Lake and the destination's colourful culture make for an unforgettable family vacation. Allow your children to explore the busy shops, take them to the Brahma Temple, and, if you go at the proper time, you may see the famed Pushkar Camel Fair. A family shopping trip to Pushkar is ideal because of its abundance of handicrafts, jewellery, and textiles in its small alleyways. One of the few temples in the world dedicated to Lord Brahma, the Brahma Temple features stunning architecture that will captivate visitors of all ages. Your family will be treated to a scene of vibrant celebrations, camel racing, and traditional music and dance performances if your trip happens with the Pushkar Camel Fair, which will leave you with priceless memories of this one-of-a-kind Rajasthani gem.
It's time to organise your family vacation now that you have a thorough list of the top attractions for families in Ajmer. The spiritual significance, historical significance, and natural beauty of Ajmer provide a wide variety of experiences that will enthral people of all ages. Prioritise your safety, remain hydrated, and show respect for regional customs and traditions before starting your tour. By doing this, you'll provide your kids a memorable trip while simultaneously teaching them important lessons about life.
For more such interesting blogs, Visit EuroKids