Jaipur for Families_ Kid-Friendly Activities and Attractions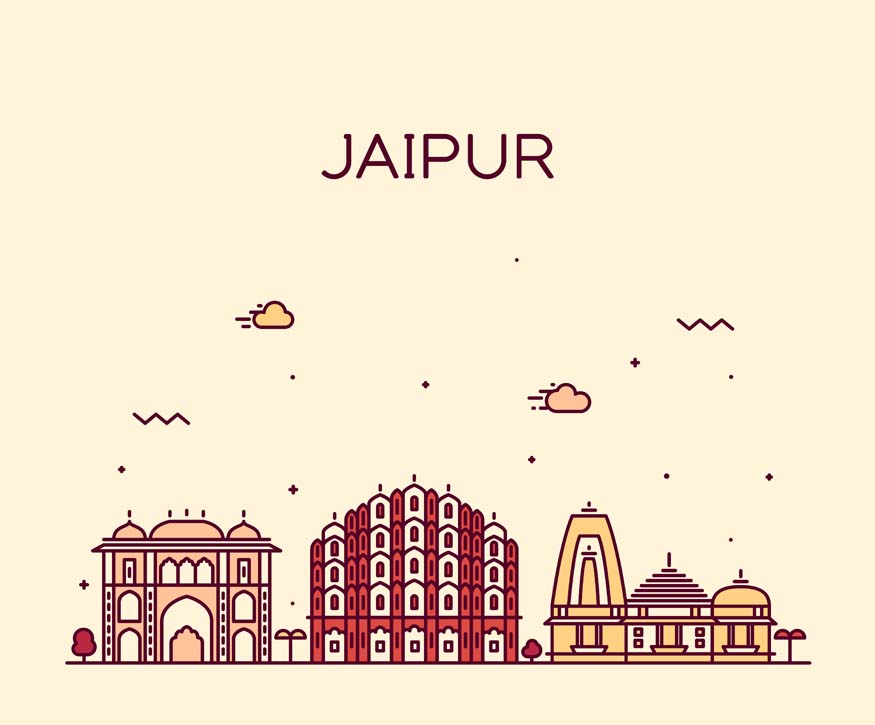 Discover Family-Friendly Jaipur
Jaipur, also known as the Pink City, is located in the centre of India's royal state of Rajasthan and successfully combines the romance of the past with the energy of the present. Jaipur, known for its magnificent forts, lavish palaces, and vibrant bazaars, is a treasure trove of experiences that welcomes tourists of all ages, particularly families looking for a magical holiday. Let's explore the variety of family-friendly activities and attractions Jaipur has to offer as you travel through this kaleidoscope of culture and colour. Jaipur is the ideal vacation spot for families.
Exploring Enchantment: Jaipur's Famous Places
Hawa Mahal: The Palace of Winds
Start your family expedition at the iconic Hawa Mahal, also known as the Palace of Winds. Its intricate façade with 953 windows is not only a visual marvel but also a perfect spot for young ones to play peek-a-boo with history. As the wind whispers tales of the past, your children's imaginations will soar, picturing the queens observing the world from behind the latticed windows.
City Palace: A Regal Affair
The City Palace complex is a realm of grandeur where history merges seamlessly with modernity. While you savour the historical artefacts and exquisite architecture, your little adventurers can indulge in a captivating scavenger hunt, discovering hidden treasures that the palace holds. Don't forget to capture a family portrait against the backdrop of the magnificent Chandra Mahal!
Jantar Mantar: Astronomy Unveiled
For the young astronomers in your family, a visit to the Jantar Mantar is a must. This UNESCO World Heritage site boasts the world's largest stone sundial, inviting your curious minds to explore the astronomical marvels of the past. Engage in a game of celestial detectives as you decipher the secrets of timekeeping and cosmic observation.
Jal Mahal: The Waterfront Marvel
No trip to Jaipur is complete without a visit to the Jal Mahal, a palace seemingly floating on the serene waters of the Man Sagar Lake. As you and your family take in the picturesque view of this architectural gem, your children's imaginations will run wild with tales of hidden treasures and underwater kingdoms. While you can't explore the palace's interiors, the sight itself is a mesmerising experience that will leave your family in awe of Jaipur's enchanting beauty.
Sisodia Rani Garden: Nature's Embrace
Amidst the historical grandeur, take a tranquil break at the Sisodia Rani Garden. This meticulously landscaped garden offers a serene oasis where your family can connect with nature. While your kids play hide-and-seek among the elaborate sculptures and fountains, stroll along the pathways surrounded by lush vegetation. The tranquil atmosphere of the garden offers the ideal setting for unwinding and considering the numerous activities Jaipur has to offer.
A Voyage Back in Time: Jaipur's Tourist Places List
Amber Fort: Majestic Time Portal
Let your children step into the shoes of royalty as they explore the Amber Fort, a majestic sandstone structure that seems to have sprung out of fairy tales. Engage them in captivating stories of valour and conquest while you traverse the intricate chambers and sweeping courtyards. Don't miss the chance to embark on an elephant ride to the fort, creating memories that will last a lifetime.
Nahargarh Fort: Tales of Legends
The Nahargarh Fort, perched atop the Aravalli hills, provides a panoramic view of the city. Fuel your kids' imagination with tales of valour and hidden treasures, all while soaking in the breathtaking sunset hues. As the fort transports you to a bygone era, let your little explorers weave their narratives of adventure.
Albert Hall Museum: Art and Antiquities
Cultivate an appreciation for art and history by visiting the Albert Hall Museum. The regal Indo-Saracenic architecture houses an extensive collection of artefacts, paintings, and sculptures. Engage your family in an artistic journey through time, as you observe artefacts that whisper stories of a bygone era.
Anokhi Museum of Hand Printing: Creative Odyssey
Diving deeper into Jaipur's cultural tapestry, the Anokhi Museum of Hand Printing offers a unique experience for your family. Immerse yourselves in the art of traditional block printing, a craft that Rajasthan is renowned for. Engage your kids in interactive exhibits that showcase the intricate process of hand printing and let their creativity bloom as they experiment with colours and patterns. The museum's workshops provide a hands-on experience that will foster a deeper appreciation for this age-old art form.
Unveiling the Allure: Jaipur's Famous Places to Visit
Chokhi Dhani: A Cultural Extravaganza
To immerse your family in Rajasthan's rich cultural tapestry, visit Chokhi Dhani – a living museum that replicates a traditional Rajasthani village. Engage in camel rides, puppet shows, and folk performances that will transport you back to the heart of the desert state. Indulge your taste buds in an authentic Rajasthani feast while your kids are enthralled by the rustic charm and vibrant activities.
Jaipur Zoo: Wild Encounters
A trip to the Jaipur Zoo offers a fantastic opportunity for your young animal enthusiasts to connect with wildlife. Witness their eyes light up as they observe majestic creatures from around the world. The zoo's thoughtful layout and informative signage make it an educational adventure that sparks curiosity about the animal kingdom.
Adventure Activities: Thrills Await
Satisfy your family's appetite for adventure by exploring the myriad of outdoor activities Jaipur offers. From camel safaris through the desert terrain to hot air balloon rides that provide a bird's eye view of the city's grandeur, there's no shortage of exhilarating experiences to embark on together.
As your family's Jaipur adventure draws to a close, consider how experiences like these contribute to your children's holistic growth. Just as the Pink City blends history with modernity, Eurokids, a pioneer in early childhood education, blends learning with play to shape young minds for a bright future. With our innovative curriculum and child-centric approach, we ensure that your children's learning journey is as enchanting as their visit to Jaipur.
Jaipur's appeal stems from both its historical splendour and its capacity to enthral families with a variety of options. The Pink City is a treasure trove of experiences waiting to be discovered, from ancient wonders that evoke stories of kings and queens to contemporary excursions that leave a lasting impression. So be ready to pack your bags and set out on a voyage that will smoothly blend the past and the present and leave you with a kaleidoscope of memories to treasure.