Delicious Finger Foods For Toddlers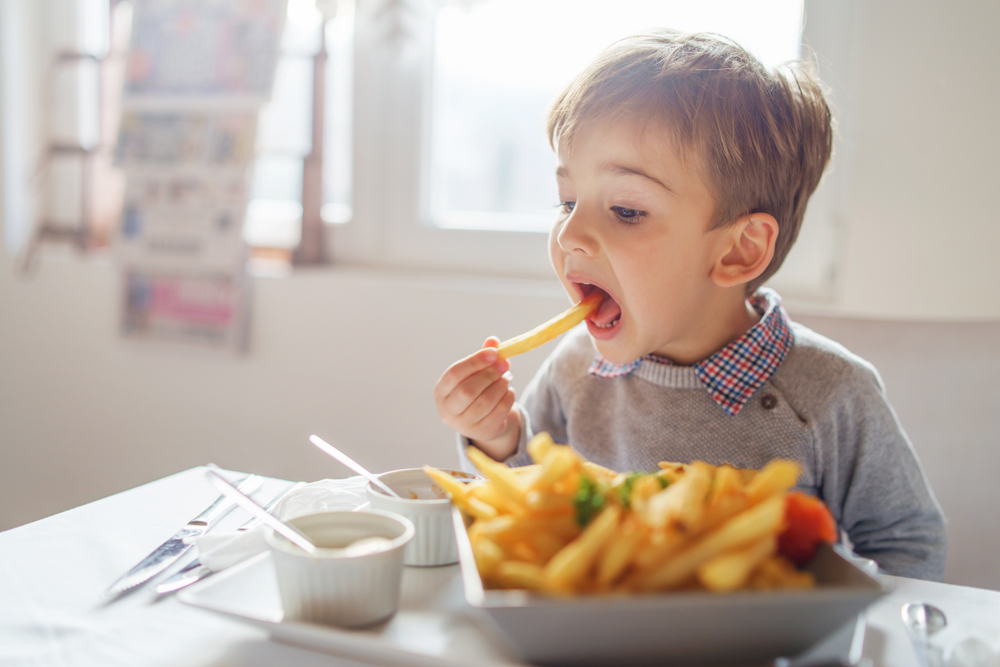 If your kid is in an adventure eating phase, try these finger foods for toddlers to make their mealtime yummy.
Remember the easy-feeding times when your baby had just started eating solid? That was the age when they were exploring food and would want to eat everything to feel the taste, texture and smell. As they grow, they become picky and messy. This begins parents' search for age-appropriate, healthy and easy-to-cook finger foods for kids, i.e. innumerable bite-size treats to keep their little one's tummy full.
Finger foods for toddlers are fresh, quick to cook, easily digestible, small portions recipes that they can eat on their own without using forks or spoons. Does that mean you or any other adult won't have to feed them food? Yes, baby finger foods will encourage your child to eat independently.
Do you often run behind your child to feed them? Do you keep scrolling through Instagram reels to find healthy and yummy finger foods for toddlers?
Most of the toddlers' parents struggle to provide them with food with high nutritional value that suits the taste buds of their kids. In this blog, you will find a list of finger foods for toddlers that will make you not only your kid's favourite chef but will also make your life easy.
Non-Fried Finger Foods For Toddlers
As the name suggests, these baby finger foods aren't fried in oil, making them healthy and easy to store for longer.
Baked Methi Mathri: Made from whole wheat and dried fenugreek leaves, baked methi mathri is a crispy, yummy, satiating finger food for kids. You can add oregano, cumin powder, carom seeds, fennel powder etc., to add more flavour to the mathri. And instead of deep frying the mathri, you can bake it in an oven.
Pizza Crackers: This is the easiest-to-cook 4-ingredient toddler finger food. Pepperoni, tomato sauce and some cheese and salt to taste. That's it! Yes, you read it right. All you need is these four ingredients and a baking time of 10 mins to serve your kid's lip-smacking finger food. If you are a vegetarian, worry not! You can simply replace pepperoni with potato or even sweet potato.
Baked Parmesan Broccoli: Like other moms, are you too worried about your child getting fussy about greens? This finger food for kids will make them have more. Yeah, chop your broccoli heads and wash them properly. Dry them for some time. Spread them on the baking tray. Add olive oil, sprinkle salt, a few pinches of black pepper, oregano and parmesan cheese. Bake this for 8-10 mins.
Fried Finger Foods For Toddlers
Dealing with a fussy-eating toddler is a nightmare for every parent. And sometimes, they have to give in to the demands of their kids. Fried finger foods for toddlers rescue them in such situations. They aren't the healthiest but work well when your kid is in the mood to throw a tantrum.
French Fries: Who would not like hot, crispy potato fries in this world? We must agree even if we adults can't resist them. Most children love potatoes in all forms. And french fries are the favourite of all. Just sprinkle some salt, and it can make your kids go bananas. If you want your kids to have a healthier version of this baby finger food, you can replace the potato with pumpkin or carrot. You can even use an air fryer for a healthier version.
Vegetable Fritters: Does your child hate eating vegetables? One of the most loved finger foods for kids is vegetable fritters, aka desi pakode. Use any vegetable of your choice (generally made using potato, onion, cauliflower, or greens like fenugreek or spinach). You can use a single vegetable or mix them in gram flour (besan). Add salt to taste, a little bit of cumin powder, red chili powder, and ginger-garlic paste, and fry them until golden brown. You can serve them with tomato or tamarind sauce.
Lentil Fritters: Another fried toddler finger food that retains some nutritional value is lentil fritters, aka dal vadas. You can use any lentils like moong and urad to make them. Soak your lentil for 4-5 hours. Grind them coarsely in a grinder. Add salt, ginger-garlic paste, cumin powder, coriander powder and red chili powder to taste. Mix well and fry small-size vadas. You can serve them with coconut chutney or tomato sauce.
Fruits & Nuts Finger Foods For Toddlers
Roasted Nuts: Roasted nuts are among the most healthy, satiating, and nutritional baby finger foods. Almonds, Cashew nuts, Walnuts, Pistachios, etc., can be roasted using small portions of ghee. You can even use the microwave for the same. Sprinkle some salt, and you are good to go.
Fruit Chaat: Chop all the favourite fruits of your child. You can pick a mixture of citrus and sweet fruits. Add some salt and chat masala to it. Mix well and serve it to your child.
Watermelon & Feta Cheese Stick: Cut watermelon into small cube sizes. Also, cut feta cheese into small cube sizes—season both of these with lemon juices and salt. Take a toothpick and insert one watermelon, cheese, watermelon, cheese, and so on. Serve fresh.
Guacamole Toast: Mash one avocado. Chop one tomato and one onion of medium size finely into the mashed avocado. Squeeze some lemon juice into it. Also, add finely chopped coriander leaves. Add some salt to it. Toast a bread of your choice. Spread guacamole on the bread. You can also add thin slices of boiled eggs on top.
Conclusion
All parents go through the adventure phase of their child's eating habits. Sometimes it can get fussy other times, it will be messy. Finger foods for toddlers can help deal with your little one's tantrum and keep their stomach full. Apart from finger foods for kids, you can also try some vegetable recipes for kids.
At Eurokids, we try to be playful in serving baby finger foods. While we ensure experiential learning, we also care for their taste buds and daily nutrition. Click here to know more, or visit a Eurokids centre for fun summer activities for your child.