Bhopal: The City of Lakes – Everything You Need to Know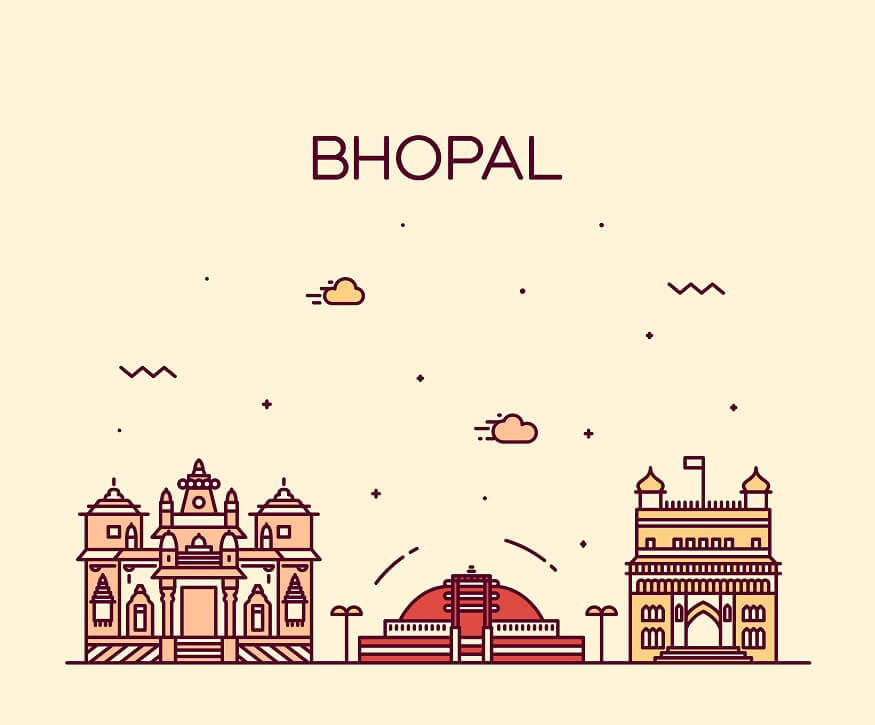 Are you planning a family vacation to Bhopal or considering a move to this fascinating city? Well, you're in for a treat! Bhopal, which is known for 'City of Lakes,' is a delightful blend of history, culture and natural beauty. In this blog, we'll explore everything you need to know about Bhopal, City of Lakes, especially if you're travelling with young ones or planning to settle there with your family. From its rich history and vibrant culture to its stunning lakes and educational opportunities, Bhopal has a lot to offer. Let's learn about Bhopal together.
A Glimpse into Bhopal's History
Before we dive into the family-friendly aspects of Bhopal, let's take a quick trip back in time to understand its historical significance. Bhopal's history is a tapestry of dynasties and rulers, making it a city with a rich and diverse heritage.
The city was founded by Raja Bhoj in the 11th century and later became an important part of the Mughal Empire. However, the most fascinating chapter in Bhopal's history unfolded during the 18th century when it became the centre of the Begums of Bhopal's rule. These powerful women played a pivotal role in shaping the city's culture and governance.
Tourism: Exploring the City of Lakes with Kids
Now, let's move on to what makes Bhopal a fantastic destination for families with children:
Upper Lake and Lower Lake:

Bhopal is famously known as the 'City of Lakes' for a reason. The Upper Lake (Bada Talab) and Lower Lake (Chhota Talab) are two stunning artificial lakes that define the city's landscape. You can take your children for a relaxing boat ride on these lakes while enjoying the picturesque surroundings.

Van Vihar National Park:

What better way to introduce your children to India's wildlife than Van Vihar National Park? Located on the banks of the Upper Lake, the National Park is a haven for nature enthusiasts and animal lovers. Your children will be thrilled to see a variety of animals like tigers, lions, leopards and more, all in a semi-natural habitat.

Bhojpur Temple:

For a dose of history and spirituality, visit the Bhojpur Temple, dedicated to Lord Shiva. The gigantic Shiva Lingam here is one of the largest in the world and is visited by devotees across the country.

Sanchi Stupa:

If you take a short trip to Sanchi, just 46 km from Bhopal, you can explore the famous Sanchi Stupa. It's a UNESCO World Heritage Site and offers a great insight into Buddhism and ancient Indian architecture.

Bharat Bhavan:

If your family is inclined towards art and culture, Bharat Bhavan is a must-visit. This cultural complex houses a museum, an art gallery, a library and a theatre. It often hosts events and exhibitions as well, which can be a lot of fun!

Tribal Museum:

To introduce your children to the rich tribal heritage of Madhya Pradesh, visit the Tribal Museum. The colourful displays and artefacts here will give them a glimpse into the vibrant tribal cultures of the region.
Immersing in Bhopal's Culture
Bhopal's culture is a unique blend of traditions, festivals and cuisine. Experiencing the local atmosphere can be a wonderful learning experience for your children.
Festivals:

Bhopal celebrates festivals with great enthusiasm. Diwali, Eid, Holi and Navratri are some of the major festivals that bring the city alive with lights, colours and festivities.

Cuisine:

Don't miss out on local delicacies like Poha, Jalebi, Bhopali Keema and Shahi Tukda. These dishes will not only tantalise your taste buds but also introduce your children to the diverse flavours of this country.

Handicrafts:

Explore the local markets and shops to discover Bhopal's rich tradition of handicrafts. Beautifully crafted items like beadwork, embroidery and pottery make for great home decor and gifting.
Keep in Mind:
Visiting Bhopal can be a unique and enjoyable experience for families with children. Here are some tips to make the most of your trip:
Plan Ahead:

Research the attractions and activities that may interest your family the most. Create an itinerary to ensure you don't miss out on any must-see places or events.

Local Guides:

Consider hiring a local guide to provide insights into the history and culture of Bhopal. Their knowledge can enhance your experience.

Safety:

Ensure the safety of your family by following local guidelines and taking necessary precautions, especially when visiting natural reserves or densely populated historic sites.

Absorb the Culture

Encourage your children to engage with the local culture, whether through trying new foods, attending festivals or learning about tribal traditions.

Relax and Enjoy:

Bhopal's laid-back atmosphere is perfect for unwinding and spending quality time with your family. Take a break from your routine and enjoy the city at a leisurely pace.
Bhopal, City of Lakes, is a city that offers a unique and enjoyable experience for families with children, with its serene lakes, rich history, vibrant culture and delectable cuisine. So, pack your bags and embark on a journey to this enchanting city where you can create lasting memories with your loved ones.
For more such interesting blogs, Visit EuroKids