22 Fantastic Educational Video Games for Children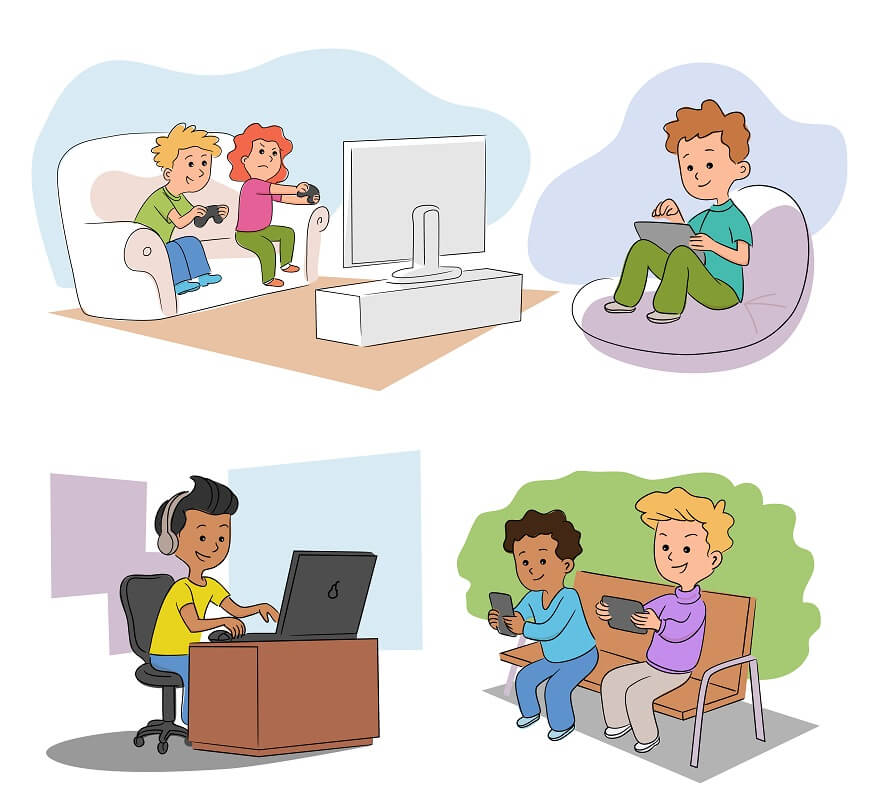 Best Educational Video Games for Children
"Video Games for Children" is a phrase that often leads parents into a tizzy. We've all heard the horror stories of excessive gaming. Not all video games are created equal, and some are downright educational. Imagine the scene – it's a sunny afternoon, and your seven-year-old is immersed in a virtual world, tackling dragons and exploring hidden caves—not in a typical fantasy setting, but in a mathematics adventure game, Prodigy. Yes, you heard it right! Video games for children can be more than just an addictive pastime. Some of these are downright educational, combining fun with learning in a way that will have your child asking for more! And what's even better? Many of these educational games for kids are free. From the bustling streets of Delhi to the serene backwaters of Kerala, children across India are turning to educational video games for a unique blend of entertainment and enlightenment.
Let's dive into 22 of the best educational video games for children, keeping in mind the vast diversity of India, with its numerous languages, cultures, and varying access to technology.
Prodigy: Available on multiple platforms, Prodigy makes maths fun by combining it with a fantasy role-playing game. It's free to play and covers maths curriculum from Grade 1-8.
BYJU'S Early Learn App: This app, targeted at young children, is a hit in India. Developed in collaboration with Disney, it uses popular characters to teach concepts in maths and English.
Chhota Bheem Race Game: Based on a popular Indian cartoon character, it helps kids develop quick decision-making skills. This is considered to be one of the best free video games for children
Tux Paint: Looking for some creative video games for kids? A free painting and drawing game that helps unleash the creative genius in children.
Endless Alphabet: Perfect for preschoolers, this game helps children learn their ABCs through fun puzzles and colourful animations.
LightBot: Introduce your children to coding in a fun and interactive way with this engaging game. Whoever thought coding can be taught with the help of video games for kids.
Kodable: It's never too early to start coding, and Kodable helps kids from kindergarten age upwards get a headstart.
Minecraft: Education Edition: Minecraft's education-focused version helps children learn everything from history to programming in a sandbox environment.
Dora's Great Big World: Based on the popular children's show, this game makes learning languages and maths fun.
Reader Rabbit: An old favourite, Reader Rabbit offers several games focusing on language skills and reading readiness.
Cool Math Games: A collection of games that help improve logic, reasoning, and maths skills in an entertaining way.
National Geographic Kids: Featuring a host of games that teach about wildlife and the environment.
Funbrain: Offering a variety of maths and reading games for children of all age groups.
Barefoot World Atlas: An interactive 3D globe for kids to explore and learn about different cultures and countries.
Starfall: Great for early reading skills, Starfall includes a plethora of activities for children, from nursery level up to grade 3.
Duolingo ABC: Duolingo, known for its language-learning apps, has an ABC app aimed at teaching children how to read.
BrainPOP: Popular in schools, BrainPOP offers games and learning tools on a variety of subjects.
Peek-a-Zoo: An interactive game where children learn to identify different animals, emotions, actions and more.
Sesame Street Family Play: This game encourages family participation in play and learning, making it a bonding experience.
Poptropica: This online role-playing game is safe for kids and helps develop problem-solving skills.
Todo Math: A game specially designed to make maths easy and fun for kids from Pre-K to Grade 2.
Adventure Academy: A multiplayer game focusing on a comprehensive range of subjects like reading, science, and maths.
In conclusion, screen time doesn't have to be a passive, mind-numbing experience for your child. Remember, not all screen time is detrimental. These educational video games for children can provide a balanced mix of fun and learning. Your child can build crucial skills while enjoying the challenge of gameplay. In today's digital age, learning through play has a whole new dimension. Embrace it. Picture your child exploring the wonders of the globe through the interactive 3D Barefoot World Atlas, or taking their first steps into the world of coding with LightBot. These educational video games for children offer the perfect balance between fun and learning. As parents and educators, we should embrace this digital age and channel it to enrich our children's learning journey.
The next time your child asks to play a video game, consider suggesting one from this list.
Turn that gaming time into an enriching, educational experience that makes learning an exciting adventure. After all, education and fun are not mutually exclusive. In fact, when they come together, they transform learning into a joyous journey. So, let's game on!
On another note, for parents of young children seeking a comprehensive, activity-based learning environment, consider EuroKids Preschool. Their 'Learn through Play' approach aligns perfectly with the philosophy of educational games, creating a solid foundation for your child's learning journey. Explore their innovative curriculum and make the most of these formative years!