10 Best Educational Games for Kids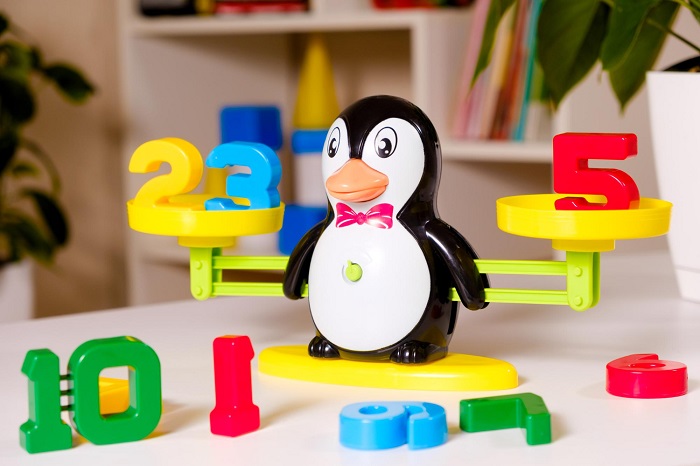 Are you thinking of limiting screen time for your kids? You could save that for later when they might be prone to addiction to games like Fortnite and Valorant. If you didn't already know, there are a whole lot of digital games that can impart education to your kids at a tender age.
All in all, it's like walking a tightrope. You want to be careful to ensure your kids don't get addicted to gadgets. At the same time, please provide them with an immersive educational experience through a medium we must recognize in a predominantly digital world. Take admission in preschool for your child to play educational games and activities.
Here are the 10 Best Educational Games for Kids on Android
Here are the best Android games that are perfectly safe and geared to provide a sound education to your kids.
1. ABC Kids (Tracing and Phonics)
Pricing: Free
One of the best educational games for kids is a no-brainer when teaching the basics of ABCs, how to read, and the distinction between capital and lowercase letters.
For: Kids around kindergarten age
Bonus: The games are super simple, and what's more, they reward kids with in-house stickers. Great incentive, then, to play them!
2. Moose Maths
Pricing: Free
Might your child be the next Ramanujan? This excellent educational game teaches kids everything mathematical, from counting, addition, and subtraction to geometry. Kids can choose from 5 multi-level activities in the Moose Juice Store and Puck's Pet Shop Lost and Found. Certainly one of the best educational games.
For: Kids aged 3-7
Bonus: Kids can earn rewards to build their city and decorate buildings.
3. CodeSpark Academy
Pricing: Free
This one's for all the budding coders out there. Who says games for kids are purely for fun? This one imparts some excellent coding skills to children. You might think it's designed for much older kids, but children young enough to play Minecraft can jump onto the coding bandwagon with a sense of elan with this game.
For: Kids aged 5 to 10
Bonus: Besides daily rewards, you can choose up to 3 different profiles (this works wonderfully well if you have more kids), and it's free from pesky advertisements and in-app purchases.
4. Read Along by Google
Pricing: Free
One of the learning games for kids you want to take advantage of, this one helps teach the love of reading in your children. With this excellent app, kids can avail of an in-app reading buddy called Diya, who will encourage their love of reading using Google's text-to-speech and speech recognition as the kids are reading.
For: Kids aged 5 plus
Bonus: Kids collect stars and badges that spur them on to read better. The app encompasses diverse stories worldwide, with games embedded in those stories!
5. Khan Academy Kids
Pricing: Free
If you're looking for games for kids that pack as much information as possible into one app, look no further. There are many subjects kids can learn with this relatively new, excellent app, like reading, literacy, maths, and even expression.
For: Preschool kids through Kindergarten or first grade
Bonus: Besides scoring brownie points for its simplicity, this game is devoid of those unwanted in-app purchases or subscriptions, making it a perfect choice for parents of young children.
6. Kahoot! Numbers by DragonBox
Pricing: Free for the first 7 days, then $9.99 a month
Games for kids are even more incredible when more colorful, and this game takes color to another level. Younger audiences will surely be enthralled by numbers turning into colorful characters, thus making arithmetic a lot cooler! Read more about the shape activities for preschoolers.
For: Ages 3-8
Bonus: The game offers various activities, like Sandbox and Puzzle, that are not only fun but impart some excellent basic math knowledge, to boot.
7. Kids Academy
Pricing: Free then $19.97 monthly
Are you looking for educational games for kids of varying ages under one roof? You will find them with this beautiful app with curricula aligned towards different ages, from preschoolers and kindergartners to kids in elementary.
For: Ages 2-10
Bonus: The graphics and animation that come along with this app are exquisite. Moreover, plenty of engaging worksheets, videos, and quizzes make learning fun. Remember to mention performance feedback and weekly progress reports.
8. Masha and the Bear
Pricing: Free
There is an old Russian show that goes by the same name, but your kids will like the app a lot better. The game is based on the characters from the front and deals with Masha, a girl cared for by a bear and her friends like the tiger, wolf, and squirrel.
For: Children up to 6 years old
Bonus: There are various games for kids to choose from here that cover a range of ability levels, all of which are educational.
9. Starfall
Pricing: Free
This is a free public service that is designed to help children read. One of the best educational games, it is primarily targeted toward assisting children in exploring letters and sounds, getting fluency in word recognition, and boosting reading comprehension.
For: Children from preschool to third grade.
Bonus: Starfall's open, playful format makes for an intuitive learning experience.
10. Duolingo ABC
Pricing: Free
This is another of those games for kids that genuinely hone their early learning skills. This stellar educational app incorporates over 700 personalized lessons, interactive stories, alphabet and phonics courses, and multi-sensory activities.
For: 3-6 years
Bonus: Kids can track their progress and customize their profiles with fun cartoon avatars. What's more, there are no in-app purchases.
There are plenty of children that could improve with pencil-on-paper instructions. The fantastic games outlined in this article will help them learn while having fun, too. Besides, these games can be incorporated into any schooling type: homeschooling, online learning, or even a traditional classroom setting. Sometimes, being online is okay.
Visit the EuroKids Blogs for more such information.