15 Ways for Dads to connect with their Kids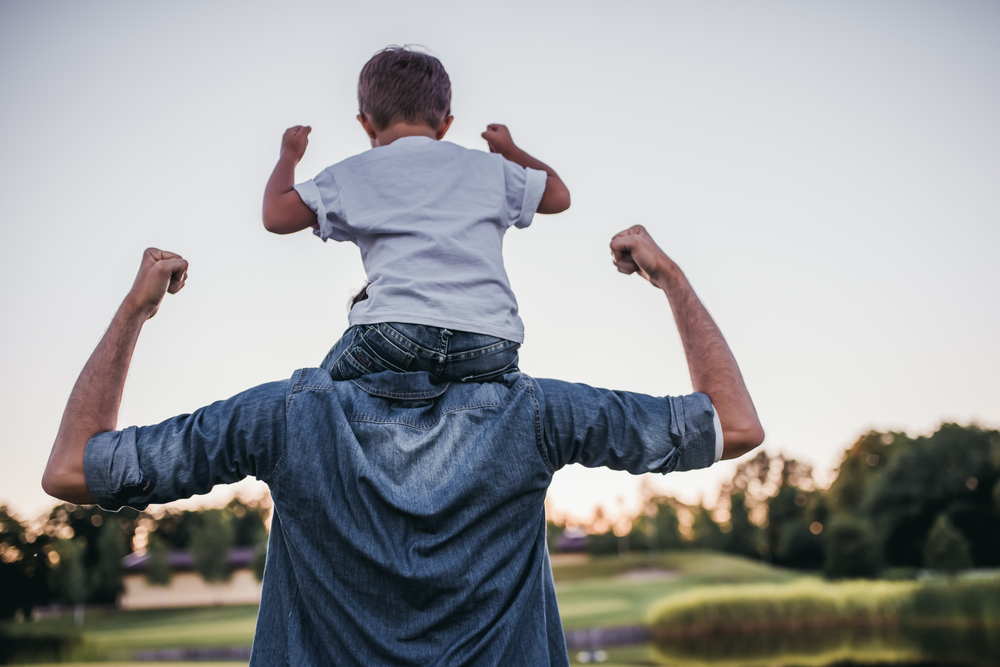 Dads with kids get a little time. They miss out on many memorable moments during the initial years when the child is growing. This might make it challenging for some fathers to connect with their little ones. If you are one of them, this blog will help you with fun father-and-son activities and adorable dad-and-daughter activities.
Let's accept it! For the nurturing necessities, mommies spend more time with kids than daddies during the first few years. Yes, whether by construct, societal norms, or the obligation of managing hectic work lives, fathers get little time to spend with their kids – resulting in difficulties connecting with them. But don't worry, we got you covered with some interesting, engaging, and easy-to-execute 'dad with kids' activities that will help you bond with your baby.
Here are some activities to do with kids that will bring your little one closer to you. Whether you are a father to a notorious boy or a cute girl, our father-son activities and dad-and-daughter activities will definitely help you.
Between all the unavoidable slice-of-life things like balancing work life, managing household expenses and budget, and caring for spouse and friends, it gets challenging for us men to spend quality time with our children. Here are some engaging 'dad with kids activities' for you to feel connected with your children.
Watch Shows Together: What can be more fun than a dad with kids watching, giggling and laughing their snorts off on their favourite show together? Pick your kids' favourite shows and fix a time in your schedule to regularly watch your child's favourite show with them.
Mono Acting: Acting out or copying the kid's favourite character from the show cheerfully or humorously will make the kid join you on his own. And this will make dad with kid bonding strong. But while doing this, ensure you don't hurt their feelings. Planning father-and-son activities or dad-and-daughter activities, it is crucial first to understand your child's preferences.
Play Ball: One of the favourite activities with dad can include playing ball. Make it among many of your father-and-son activities or dad-and-daughter activities, too – because, hey, let's not stereotype the sports with gender.
Introducing Kids To Music: Introducing the kids to different forms of age-appropriate music and musical instruments can be an excellent way for dads to connect with kids. It becomes one of the go-to father-and-son or dad-and-daughter activities.
Groove It Up A Bit: Dad with kids bonding can go to the next level if you can groove your body to the music with your little ones. You can even plan and practice your routines and be ready to perform a father and son dance or a dad and daughter dance at social gatherings or occasions like weddings.
Story Books: Bedtime stories always make a special place in our hearts. We not only remember those stories lifelong but also remember the person telling us those. Read out stories from various spheres – mythology, history, fantasy etc. and make this your everyday dad with kids time.
Listen to the kids: All children have a fascinating way of interacting with things in the world around them, be it their first interaction with the postman or Amazon delivery guy or new teacher at school. Spending time with the kids and listening to them talk about their day is a fun way to understand their experiences and easy activities to do with dad for kids.
Back or shoulder rides: Giving kids back rides and shoulder rides gets their fascination and creative juices running. It's a beautiful memory that you will remember all your life. Your kids will look forward to this 'dad with kid' activity every day.
Flying kids: kids love it when they can experience flying with us holding them. Give them the pleasure and fun of flying like a plane and become their super dad. Although, I don't envy them if they still love their favourite superhero.
Let kids do something for you: letting kids do something for you is an excellent way of connecting with them. Be it polishing dad's shoes or bringing them water, helping them get ready in the morning, or finding keys to the car or house before leaving for work, include them into your day-to-day schedule. This will help dads connect with their kids. Make them feel like they are adding value to your day.
Car or scooter rides: car and scooter rides help kids bond with their dads. It can be among your simple everyday father-and-son activities or dad-and-daughter activities. You can do this by simply taking them for ice cream or vegetables for the house, a trip down the scenic road, or a long drive to listen to their favourite songs. This can become kids' favourite activities to do with dad.
Playing games: kids, like all of us, love to play games, primarily hide and seek or ludo or business games or snakes and ladders. You can even try Jenga and other indoor or multiplayer video games.
Formal dates: Going on dates is something both sons and daughters love. Plan it well, from dressing up, preparing for a fancy restaurant, and buying flowers and gifts. Pick them from home – open the car door for them. Be chivalrous while treating them to their favourite food. Pull the chair when they sit. Give them compliments. It's one of the most popular dad-and-daughter activities. Still, it can also be considered among many underrated father-and-son activities.
Making fun videos: plan fun activities and scenarios with your kids and record them to watch and share with their friends and extended family. This dad-with-kids activity can also include vlogging or creating insta reels.
Having meals together: Last but not the least try to have meals with your children whenever possible. Afterall, a family that eats together stays together.
Conclusion
We understand that dad with kids bonding can become challenging amidst chaotic day-to-day life hustles. But if we put a little extra effort, father and son activities can get adorable. If you are a father to a beautiful daughter, don't miss a chance to take her on a date. Make this dad and daughter activity a base for her to choose the right man for herself when the time comes. Also, talk to your kids about their favourite characters, storylines of shows and what would happen next. This is one of the best activities with a dad that a kid enjoys. Keep yourself updated with all the current fascinations your little one has, whether Chota Bheem, Pokémon or the Talking Animals. You can bond over it and share the same humour with them. Young kids can be sensitive to many things. While it will be a fun activity for some, it can be overwhelming for other kids. So ask them what they would love to do.
At Eurokids, we understand the value of experiential learning. We also ensure you don't miss the critical moments of your kid's growing life by occasionally sharing pictures and videos. Click here to know more or to visit a Eurokids centre for preschool admission for your child.