15 Healthy Breakfast Ideas for Kids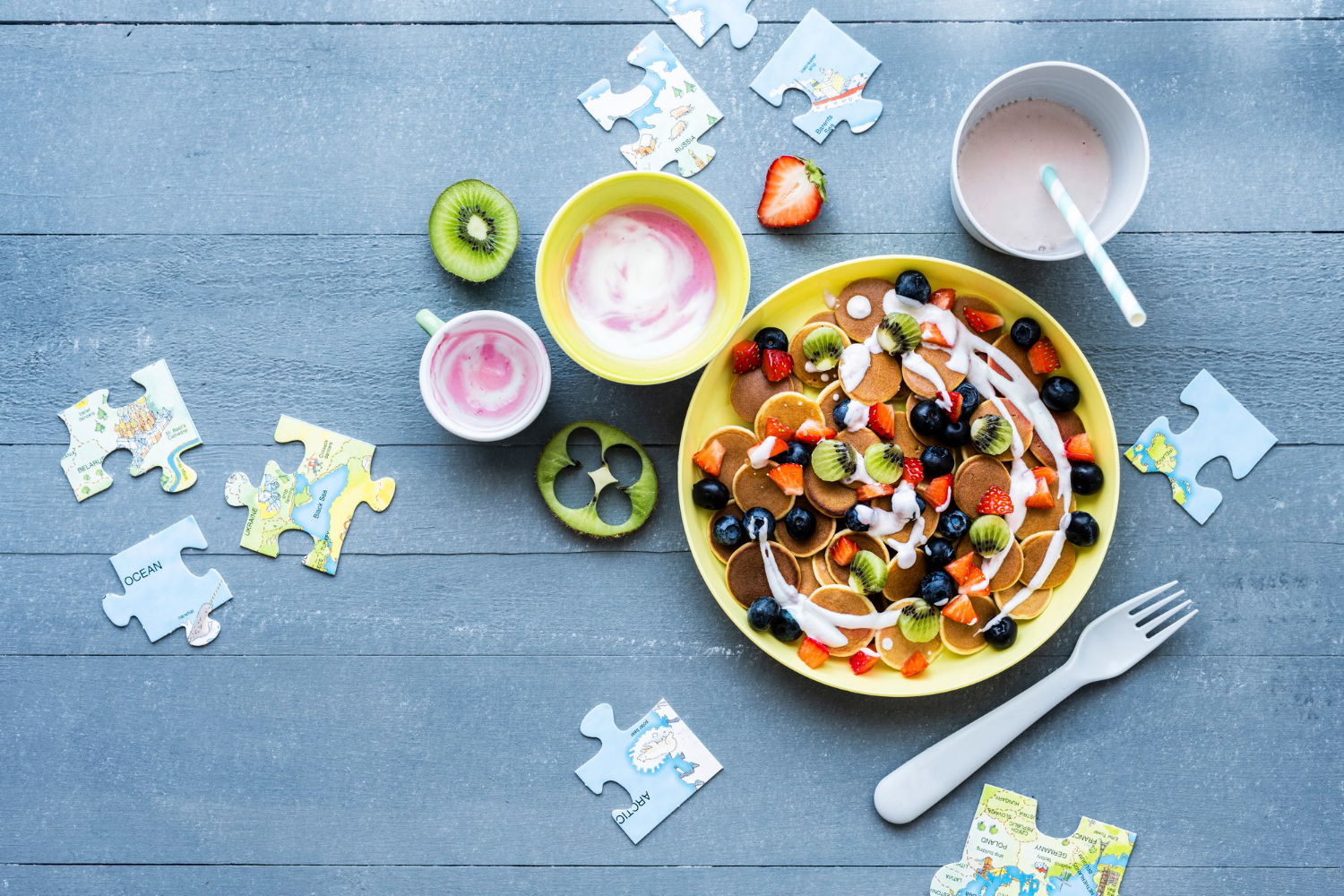 Amidst all the chaos mornings bring, you might often find yourself in a bind, thinking, 'What breakfast might I serve my kids today?'
There's a fine line when it comes to balancing nutrition and diversity in those breakfast recipes. Children are fussy eaters, and if you're not inventive enough, that breakfast plate might remain untouched!
The idea is to come up with breakfast ideas that are kid-friendly and nutritious, too. The key ingredients of a delicious breakfast. Before we move on to those great breakfast ideas. Start your child's early education in preschool admission, children learn how to maintain a balanced nutrition diet as part of their everyday routine.
Here's a Look at the Key Factors that make for a Truly Great Breakfast
Easy
The perfect breakfast should be easy to prepare. Some of the breakfast ideas you will find here can be made in advance, so you're good to go for those crazy school mornings.
Presentation
Kids like to eat what they want to see. If the breakfast you whip up for them looks delicious, that's half the job done!
Balanced
A balanced breakfast will help your kids feel full longer and not have them constantly begging for snacks throughout the day. Click here to know more about the top 10 healthy foods for kids to gain weight.
Here are 15 Healthy Breakfast Ideas for Kids and Ways to Ensure it Packs a Punch.
Breakfast is the Most Important Meal of the Day.
1. Banana Oatmeal Pancakes
It's never easy to get your kids to eat plain oatmeal.
Tip: Use batter made of whole wheat flour, rolled oats, bananas, and eggs, so this yummy treat is also a wonderfully healthy breakfast for kids. Indeed the 'breakfast of champions'!
2. Strawberry Blueberry Smoothie
This one's for the little ones reluctant to eat fruit. A great way to include even things like baby spinach into their diets if they are averse to eating them plain.
Tip: Make your smoothie 'natural' with strawberries and blueberries. Using plant milk and chia seeds, this dairy-free smoothie makes for a great morning breakfast for kids.
3. Scrambled-Egg Tacos
Everyone loves Mexican food! The best of both American and Mexican worlds makes for a fabulous breakfast for kids.
Tip: Scramble not more than two eggs and serve in taco-size, wholegrain tortillas. Sprinkle some toppings like cheese or salsa, and see your kids say, 'Gracias!'
4. Whole Wheat Vanilla Mini Waffles
No child doesn't enjoy waffles for breakfast.
Tip: Use whole wheat flour and add vanilla essence into the mix. Served with maple syrup, it's a breakfast for kids that you can stash in the freezer for future use!
5. Cranberry Maple Granola
Granola makes for a great 'snacky' breakfast option for kids.
Tip: Pack granola with cranberries, maple, oats, and vanilla. Take the nutrition level a few notches higher by mixing that granola with yogurt! Click here to know more about the best healthy nutrition tips for kids.
6. Healthy Banana Split
You heard that right! One of the best healthy breakfast ideas, this is a unique spin on the classic banana split.
Tip: Take a peeled banana and replace the ice cream with Greek yogurt. Throw in some strawberries, granola, and nuts, and voila! There's a healthy version of the banana split.
7. Avocado Toast
Kids that don't usually like veggies are surprisingly drawn towards avocados. That's why you can't overlook this superfood when brainstorming healthy breakfast ideas.
Tip: Mash avocado and spread it over whole-wheat Toast. Keep it open-faced to make it more fun!
8. French Toast
Are they having a hard time getting your kids to eat eggs? Put French Toast on the table! Excellent morning breakfast for kids.
Tip: Use high-fiber, wholegrain bread and a 2:1 ratio of whole eggs and egg whites. If you're feeling adventurous, cut the Toast into one-inch strips – perfect for little hands and mouths.
9. Apple Pie Oatmeal
Another great way to infuse two healthy breakfast ideas into one. The microwave cooking time is just 2-3 minutes.
Tip: Mix ½ cup of rolled oats with 1 cup of water and ¼ teaspoon of cinnamon. Grate an apple, mix it with the oatmeal, and you're good to go!
10. Sweet Potato Toast
Look no further for a healthy breakfast rich in carbohydrates that your child's body will break down into glucose to use as energy throughout the day. Tip:

Cut a sweet potato into ¼ or ½ inch-thick slices.
Bake them at 400 degrees Fahrenheit until they are gently toasted.
Add a healthy topping, like mashed avocado or peanut butter!
11. Banana and Oat Cookies
The best healthy breakfast ideas involve foods that kids love. The best thing about cookies is that children consider them a treat!
Tip: Use a touch of rolled oats with bananas and the milk of your choice. A few chocolate chips sneaked it won't do much harm.
12. Overnight Blueberry Oats
Who said healthy breakfast ideas don't involve recipes made ahead of time?
Tip: The night before breakfast, stir together rolled oats and a base like almond milk. Top this slightly chewy, creamy oatmeal with blueberries.
13. Smoked Salmon Bagel
If you want a protein breakfast for your kids, this one's it.
Tip: Spread some cream cheese on a whole grain bagel. Then add some sliced tomatoes and cucumbers. That salmon with protein will be the proverbial 'cherry on top.'
14. Cinnamon Muffins
Another of those healthy breakfast ideas that seem more like a treat.
Tip: Top those muffins with low-fat cream cheese and add a delicious dash of cinnamon to make for a 'sinful' treat!
15. Mango Chia Pudding
Did anybody say 'dessert'? A great way to get these nutritious seeds into your child's diet.
Tip: Soak 2 cups of chia seeds in ½ cup of milk. Let it sit in the fridge for at least a couple of hours, and then decorate it with some juicy mango pieces.
It is proven that kids who eat a good breakfast tend to eat better overall and are more physically active. Using the great breakfast ideas outlined in this article, you will find that you can help your kids maintain a healthy weight and refuel them for the day ahead.
Visit EuroKids for a more engaging blog.