15 Best Places to Visit in Udupi with Kids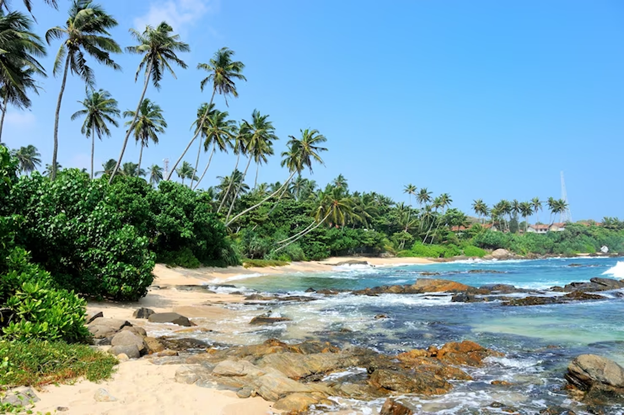 Best Places to Visit in Udupi with Kids
For families travelling with children, Udupi, a charming coastal town tucked away in the Indian state of Karnataka, provides a variety of attractions that are not only entertaining but also educational. Udupi has plenty to interest every member of the family, from immaculate beaches to ancient temples and diverse cultural activities. Let's set out on a quest to find the top 15 family-friendly attractions in Udupi.
Malpe Beach
Malpe Beach is a sun-kissed paradise for beach lovers of all ages with its golden sands and clear waters. This vast expanse of beach is ideal for gatherings with friends and family, sandcastle contests, or just relaxing in the sun. The boat cruises to St. Mary's Island, a captivating geological structure with distinctive hexagonal basalt rock columns, are a highlight of Malpe Beach. Your Udupi itinerary must include a stop at this natural wonder because kids will love exploring there.
Manipal End Point
Manipal End Point is a tranquil hideaway for families looking to get back to nature. Views of the surroundings are stunning from this lush green hilltop. Let your kids enjoy the beauty of nature by taking them on a leisurely walk through the lush vegetation. The sky is painted with hypnotic hues as the sun sets over Manipal End Point, making for the perfect background for family portraits and indelible memories.
Udupi Sri Krishna Matha
Visit the Sri Krishna Matha to immerse your family in the rich cultural history of Udupi. This ancient temple, which is devoted to Lord Krishna, is home to numerous architectural marvels in addition to being a site of devotion. Your kids will be in awe of the fine craftsmanship and beautiful sculptures. If your visit falls during the famed "Paryaya" rite, it will be a once-in-a-lifetime chance for your children to see a centuries-old custom being performed at this revered temple.
St. Mary's Island
St. Mary's Island, which is reachable by boat from Malpe Beach, is a geological marvel that captures the interest of both young and old. The island is well-known for its recognizable, millions-of-year-old hexagonal basalt rock formations. Encouraging their interest in geology and the history of the Earth, encourage your kids to explore these natural wonders. St. Mary's Island is a fun and instructive stop on your Udupi tour since it provides an intriguing look at the planet's geological evolution.
Kaup Beach
Kaup Beach, often referred to as Kapu Beach, is a coastal treasure that combines tranquil surroundings with action-packed activities for families. Your kids will get a rare opportunity to learn about maritime history and navigation at the lighthouse located on the edge of the shore. You can see the Arabian Sea in all directions after making the ascent to the summit. Kaup Beach's calm waves are great for families to swim in, and the magnificent sunset is breathtaking. It's a great place to relax and enjoy the wonders of nature with your loved ones.
Milagres Church
Visit the Milagres Church in Udupi, a Portuguese church from the 16th century, to give your family a taste of history and culture. This church's architecture blends European and Indian design elements, making it a sight for all ages of visitors. Your children will enjoy exploring the church's interior and taking in the rich furnishings and intricate stained-glass windows. In addition to being a place of worship, Milagres Church serves as a reminder of the area's rich historical variety. It is a priceless chance to educate your kids about the rich cultural heritage that distinguishes Udupi.
Kapu Beach
Travellers looking for peace and natural beauty are drawn to the calm and golden sands of Kapu Beach. Kapu Beach, which is well-known for its unspoiled atmosphere, is a great place for a family vacation. Along the shoreline, kids can go beachcombing, gather seashells, and construct sandcastles. Kapu Beach is known for its spectacular sunsets. The sky is painted in gorgeous hues of orange and pink as the sun descends below the horizon. You can take in the mesmerising scene with your children and make priceless memories while surrounded by the artistic beauty of nature.
Anantheshwara Temple
Visit the Anantheshwara Temple to introduce your family to the spiritual and architectural wonders of Udupi. This serene Lord Shiva temple is well known for its finely carved pillars and beautiful sculptures. The calm environment of the temple provides a tranquil setting for introspection and meditation. During your stay, you have a wonderful chance to educate your kids about Indian mythology and art. Encourage them to discuss Hindu mythology while admiring the intricate construction of the temple to further their awareness of the culture.
Maple Beach Park
Families seeking a day of excitement and fun should visit Maple Beach Park. The water sports available at this facility include jet skiing, banana boat rides, and parasailing. It's a wonderful chance for your kids to enjoy the thrill of water sports in a supervised and secure setting. The park also has well-kept gardens, making it a great place for a picnic with the family. The park's natural beauty allows you to unwind while your kids enjoy water sports, giving the whole family the ideal mix of excitement and rest.
Maravanthe Beach
The Arabian Sea and the Souparnika River run parallel to one another at Maravanthe Beach, a distinctive coastal location, with just the National Highway standing between them. Your youngsters will be fascinated by the magnificent sight that this natural wonder delivers. As they stand on the beach, with the sea on one side and the river on the other, they can observe the constantly morphing environment. Maravanthe Beach is a great destination for family trips, and kids love playing in the calm surf there. It's a place that encourages a closer link between people and the environment and offers lots of chances for family time.
Malpe Sea Walk
Use the Malpe Sea Walk to take your kids on a unique underwater excursion. Through this exceptional experience, they are able to wear a transparent helmet and walk on the seafloor. It's an exciting chance for kids to see marine life up close and personal, making it an engaging activity. This excursion is perfect for Malpe's crystal-clear waters. Your kids will be enthralled by the colourful underwater world, and it may even pique their interest in marine biology or environmental preservation for the rest of their lives.
It's crucial to give your children a solid educational foundation if you live in Udupi or are thinking about moving there. The best preschool in Udupi is without a doubt EuroKids Udupi. Your child will have a great start to their educational adventure at EuroKids thanks to the supportive atmosphere that they provide that places a strong emphasis on holistic development.
Make enduring memories with your family while exploring Udupi's stunning landscapes, cultural riches, and educational opportunities. Plan your trip there right away. With its distinctive fusion of environment, history, and culture, Udupi is waiting to enchant you and your children.