15 Best Places to Visit in Hyderabad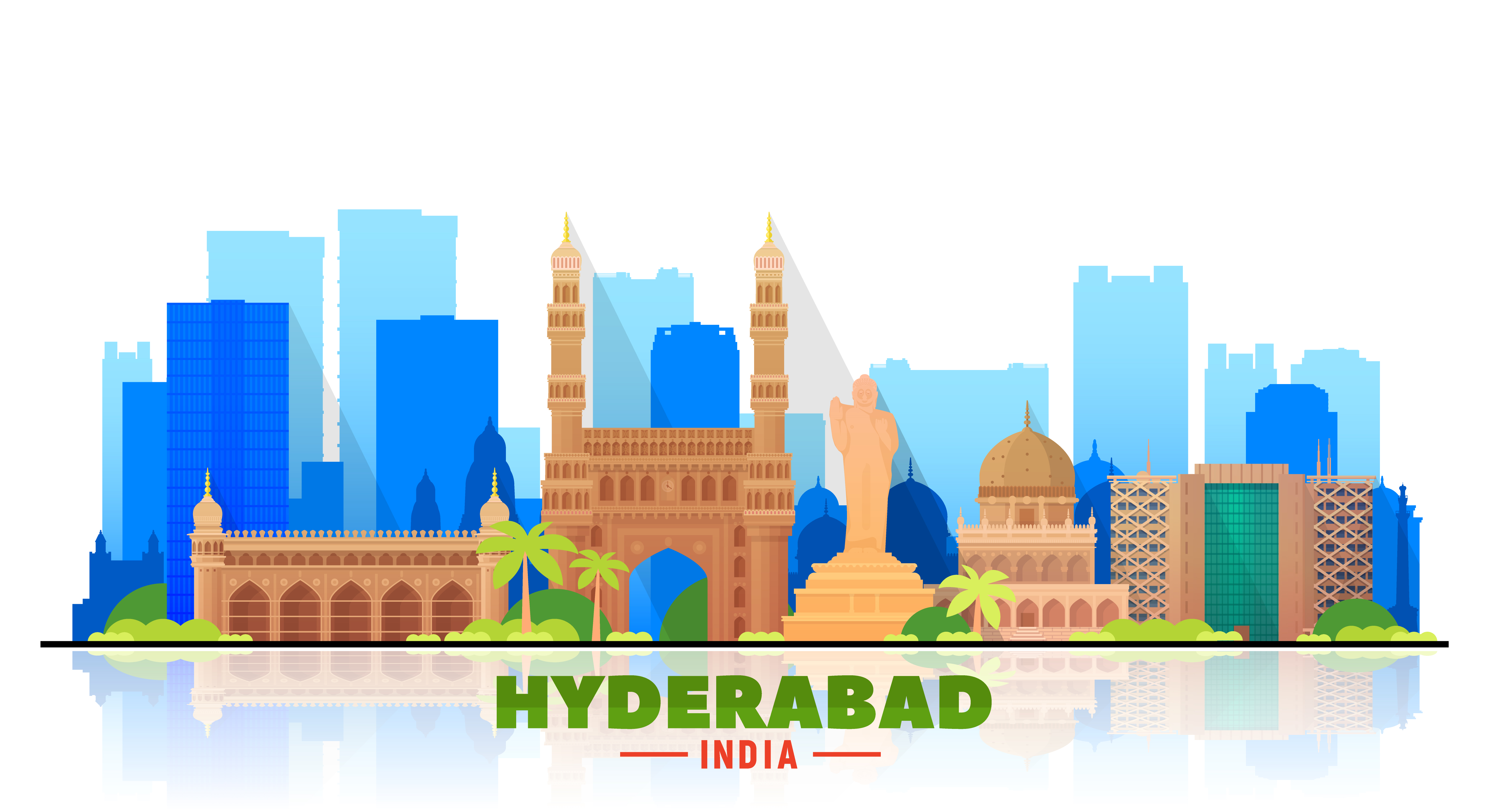 Hello, fellow parent travellers! Are you planning a family trip to Hyderabad and wondering how to keep those little munchkins entertained? Don't worry, folks! We have got you absolutely covered. Hyderabad offers a fascinating blend of history, culture, and, most importantly, enjoyment for your children. So strap up and get ready to discover the 15 finest places to visit in Hyderabad for kids, including mind-blowing amusement parks, interactive museums, and everything in between. These spots will have your children beaming from ear to ear! Let's get started! Here is the definitive list of the best places to visit in Hyderabad with your kids
Places to Visit in Hyderabad for Kids
Ramoji Film City
If your kids are fascinated by the world of movies, a visit to Ramoji Film City is a must. Anyone in Hyderabad would tell you that this is one of the most famous places in Hyderabad! It is spread over 2000 acres. It has various recreational centres including an adventure park, an amusement park, live shows, a bus tour of the film city, a bird park, etc. Children can explore the different film sets, enjoy live shows, and even participate in various workshops, making it one of the most exciting places to visit in Hyderabad.
Wonderla Amusement Park
Wonderla Amusement Park is an adrenaline-pumping destination that offers thrilling rides and attractions for all ages. With over 40 rides, including high-speed roller coasters, water rides, and kid-friendly attractions, this amusement park guarantees a day of non-stop fun and entertainment.
Nehru Zoological Park
One of the most famous places in Hyderabad for kids is the Nehru Zoological Park. The park features a Natural History Museum, a tortoise house, and a toy railway in addition to a magnificent assortment of birds and animals. The Nehru Zoological Park is home to over 100 different species of animals, birds, and reptiles. Don't miss the popular safari rides, which give you an up-close encounter with the animals.
Birla Science Museum
Ignite your child's curiosity and love for science with a visit to the Birla Science Museum. This interactive museum features exhibits of various scientific disciplines, including astronomy, physics, and biology. The planetarium within the museum is a major attraction, offering fascinating shows about the universe and the celestial bodies.
Snow World
Beat the heat and introduce your kids to a winter wonderland at Snow World. This unusual indoor snow park is one of the coolest locations to take your kids in Hyderabad since it provides a variety of snow-themed sports including snowboarding, ice skating, and snowball battles.
Lumbini Park
Lumbini Park is a lovely lakeside park that provides a tranquil retreat from the busy metropolis. This park is a great place for a family picnic since it has wide, lush green grass, play spaces, and a melodic musical fountain. Don't forget to take a boat ride on Hussain Sagar Lake to enjoy the breathtaking views of the city.
Kidihou Children's Museum
An innovative and interactive museum designed especially for kids, Kidihou Children's Museum encourages children to learn through play. This museum is an excellent place for youngsters to exercise their creativity and imagination because it has many interactive displays and seminars.
NTR Gardens
Nestled along the banks of Hussain Sagar Lake, NTR Gardens is a picturesque spot that offers plenty of recreational activities for kids. The park features a toy train, a beautiful Japanese garden, and numerous play areas, making it one of the best kid-friendly places in Hyderabad.
Ocean Park
Take a break from the city's hustle and indulge in a day of aquatic fun at Ocean Park. This water park boasts an array of thrilling water slides, wave pools, and a dedicated kids' zone, making it a perfect place to visit in Hyderabad for kids of all ages.
Sudha Cars Museum
For little automobile enthusiasts, Sudha Cars Museum is a quirky and fascinating destination. This unique museum houses a large collection of handcrafted autos, bicycles, and other vehicles of all sizes and shapes. From vehicles shaped like a burger to a stiletto, this museum is sure to pique the interest of kids and adults alike.
Jalavihar Water Park
Located on the picturesque Necklace Road, Jalavihar Water Park is an ideal spot for a fun-filled day with your kids. The park offers a range of exciting water slides, a wave pool, and a dedicated children's area with numerous water attractions, making it one of the top places to visit in Hyderabad for kids.
Chowmahalla Palace
Introduce your children to the grandeur of Hyderabad's rich history with a visit to the stunning Chowmahalla Palace. This architectural marvel, once the official residence of the Nizams of Hyderabad, offers an enchanting glimpse into the royal lifestyle. The palace's beautiful gardens and exquisite interiors will surely leave a lasting impression on young minds.
KBR National Park
A sprawling urban park and biodiversity hotspot, KBR National Park is a haven for nature lovers. Hundreds of different birds, butterflies and small animal species call the park home, making it a fantastic place for youngsters to learn about the local flora and wildlife. Take a leisurely stroll along the well-kept pathways or just unwind on the verdant green grass.
Dialogue in the Dark
For both children and adults, Dialogue in the Dark is a creative and thought-provoking attraction that provides a singular sensory experience. In this immersive exhibition, visitors are guided through pitch-black rooms, simulating what it's like to be blind. Children gain knowledge of empathy, communication, and the value of using all of their senses via this experience.
Shilparamam
Shilparamam is a vibrant cultural village that showcases the rich art, craft, and traditions of Andhra Pradesh and Telangana. This charming village is one of the most well-liked family destinations in Hyderabad since it provides a variety of engaging hands-on activities, live entertainment, and an enjoyable shopping experience.
Conclusion
With a myriad of kid-friendly places in Hyderabad, your family vacation is bound to be an unforgettable one. From exploring the city's historical wonders to indulging in thrilling amusement parks, these 15 best places to visit in Hyderabad with your kids will cater to their diverse interests and ensure a fun and educational experience.
At Eurokids, we understand the importance of the time spent with family on a vacation. If you too are planning a summer trip along with your little ones, head to our blogs section to read more!