11 Best Fun Places to Visit in Raipur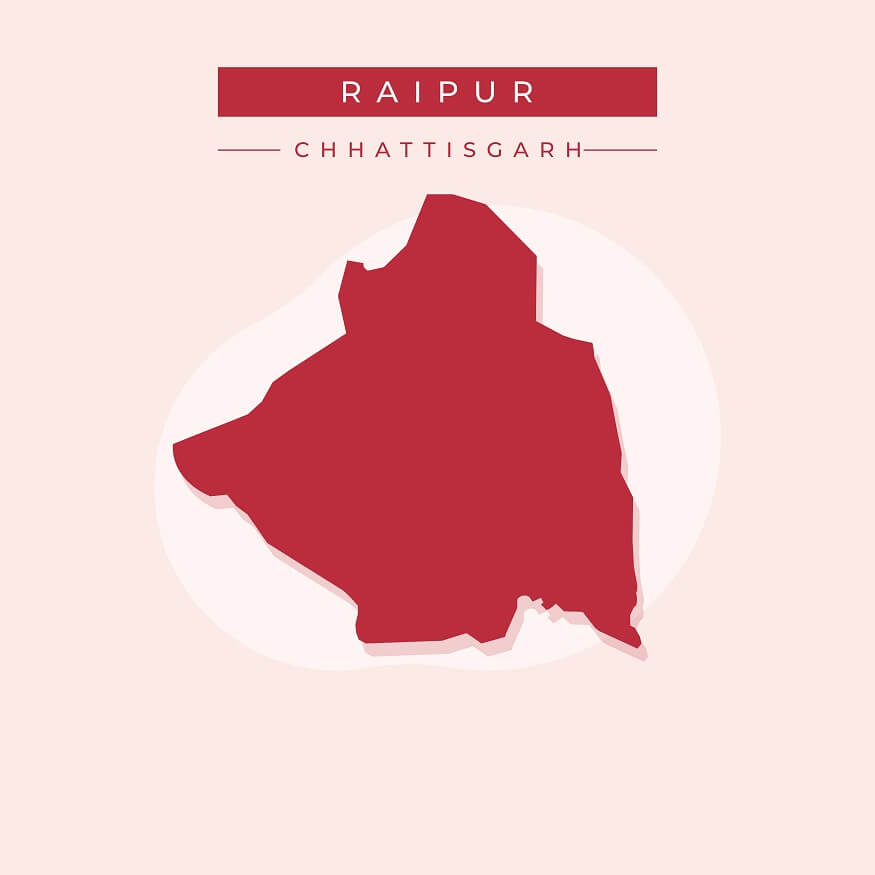 If you're looking for an adrenaline rush at some fun places to visit in Raipur, we have just the itinerary for you. Be it jungle safaris, zoos or parks as well as restaurants, museums or nightlife spots, Raipur offers it all. The capital of Chhattisgarh, Raipur was founded by Rai Brahma Deo of the Ratanpur dynasty in the 14th century. It also boasts of a rich culture and historical importance and opens up a plethora of historic sites, educational centres, temples and lakes for your viewing.
Jeep Safari in Wildlife Sanctuaries

If you are a wildlife enthusiast and love jeep safaris, there are a whole lot of things to do in Raipur. You have an option of the Sitanadi Wildlife Sanctuary and the Nandanvan Jungle Safari for an exciting journey and experience.

Established in 1974, Sitanadi Wildlife Sanctuary covers an area of around 556 sq kms and houses the Asiatic wild buffalo as well as fascinating and unique flora and fauna including 20 species of animals and 120 species of birds.


At a distance of 35 kms from Raipur, Nandanvan Jungle Safari covers 800 acres and offers 4 kinds of safaris — herbivore, tiger, bear and lion safari. here. You can also view several indigenous plant species where these animals have their habitation. October to March are the best months to undertake this jungle safari.

PUNO – The Indoor Adventure Park

This indoor park will set your pulse racing with its adventure and trampoline park along with the core Kids Arena that will offer you a host of activities that involve climbing, bouncing and swinging all day. You have zip-lines, dodgeball, obstacle courses, rock climbing and free-jumping to choose from. It also houses a cafe in case you get hungry with all the activity.

Visit to the Zoo

If you are looking for fun things to do in Raipur, you have a choice of visiting the Maharana Pratap Zoo or Nehru Zoo. These zoos are home to many animals including lions, tigers and elephants and you can learn about different animals and their habitats. They also offer a safari through the zoo that gets you close to the animals.

Waterfalls

One of the highest in India, Chitrakoot Falls in Raipur offers you a breathtaking view and if you are feeling up to it, you can dive in for a fun swim. A perfect photo spot, you should keep your camera ready so that you can capture some of the natural beauty while you relax.

Ghatarani Waterfall is one of the largest in Chhattisgarh and is surrounded by lush greenery and requires a short trek through the trees to reach it. This waterfall also offers you swimming opportunities.

Trekking

For fitness freaks, there are beautiful trails for trekking and sightseeing in Raipur that don't cost a dime.

This allows you to appreciate nature at close quarters as you view the beautiful waterfall on the way to the Jatmai Temple while trekking from the Jatmai Temple Road

You can also embark on a thrilling and adventurous trek to Gadiya Mountain or Kila Dongri.

If you are into long treks that span a few days, the trek from Raipur to Gupteshwar is pretty amazing.

Caving

Another of the many exciting things to do in Raipur is caving and is the perfect opportunity to explore the culture and history of the place, free of cost. Kutumsar or Kailash Cave has amazing rock formations and is located near Tirathgarh Falls. About 2kms long and 35 metres deep, it's the largest natural cave in Asia and the second largest in the world. You can see several exotic amphibians, fish and rocks resembling Lord Shiva and Mount Kailash in this cave.

Swami Vivekanand Statue

One of Raipur's famous places is the Vivekanand Sarovar with the 37 feet tall statue of Swami Vivekananda. This bronze statue has made its way into the Limca Book of Records for being the tallest statue of Swami Vivekananda and is a grand sight at sunset when its reflection is visible in the lake.

Water Parks

Rejuvenate yourself at MM Fun City which is located near Mandir Hasaud and is equipped with tube rides and wave pools as well as high drop and fall rides.

Wonderland Park is a pleasant escape from the summer heat and features a number of gigantic slides for adults, coloured guns for children and a chance to participate in a rain dance.

JVD Waterpark is the perfect destination for the whole family with its exhilarating water slides, children's pool and a lazy river. It also has a game arcade for all ages and a fabulous food court.

Energy or Urja Park

This park is perfect for nature lovers with its exquisite gardens and lush trees. For kids, there is a nice playground where they can play and there's even a pond for fishing.

The Raman Science Centre

This is one of the best places to visit in Raipur if a great place to visit if science and technology are your area of interest. You can learn about a whole range of topics like space and astronomy and can also see interactive exhibits. It's a really fun place to take kids to hone their scientific skills and it's possible at a very nominal rate.

Shopping

One of the things to do in Raipur for sure is shopping at the hub of tribal handicrafts for stone, wooden and metal artefacts as well as handlooms.

Barlota Enterprises and Togita Kosa offer you the best and most unique handlooms at a very pocket-friendly cost.

Shabari Chhattisgarh State Emporium, Woodkart Handicrafts and Bastaria are the best for art and craft aficionados.
Raipur has something for everyone with its historic architecture and industries as well as its thick forests full of flora and fauna. It offers opportunities ranging from adventure to shopping with a host of fun activities for kids. Do get in touch with EuroKids for more information on Raipur for a fun-filled outing with your kids.