20 Fun places to visit in Delhi with your kids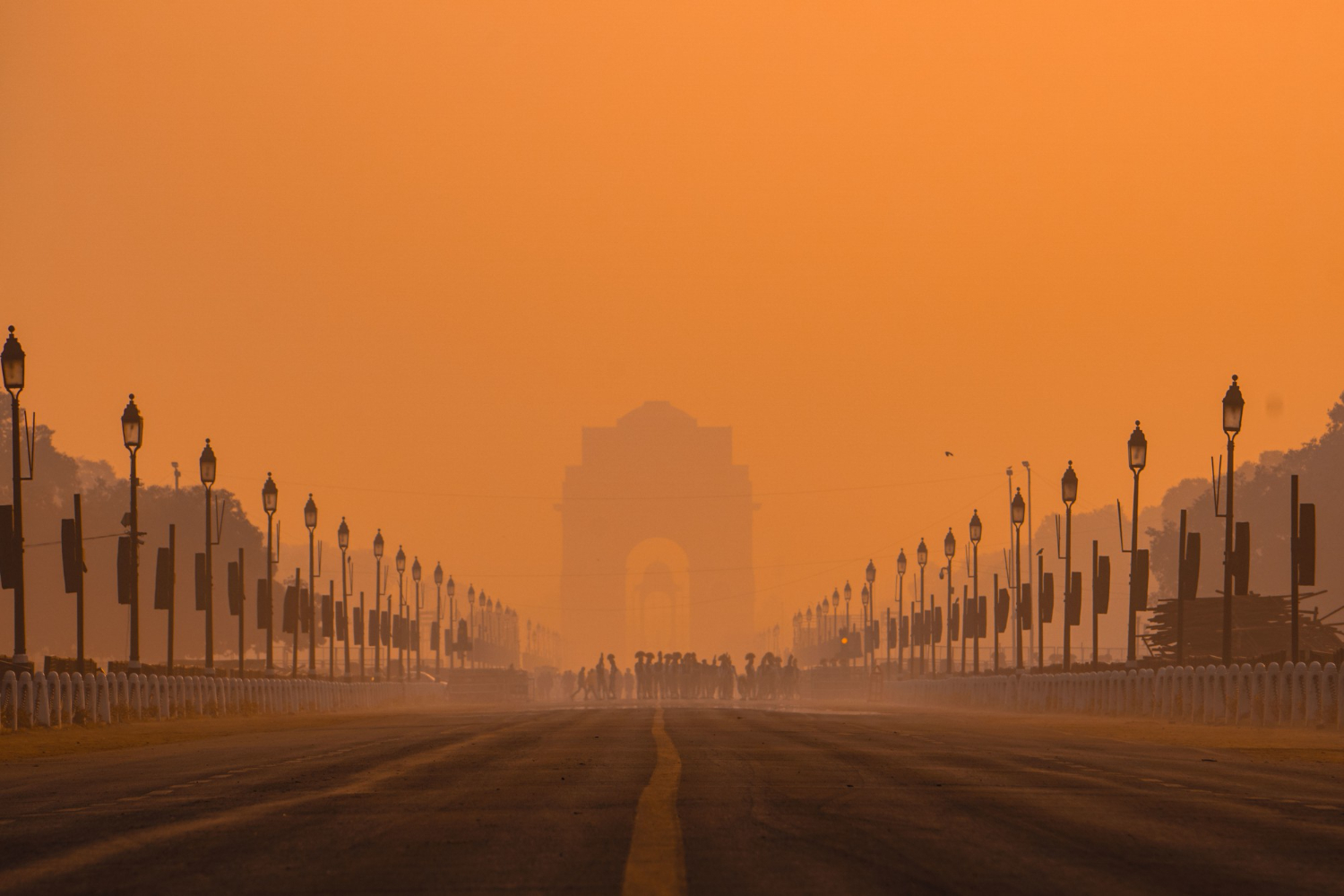 There's a reason the phrase Dilli Dil walon Ki is so popular. It hits right to the core of the essence of the inhabitants of Delhi: gregarious, largehearted and what's more, emotional. People who wear their heart on their sleeve, so to speak. When visiting a city with your kids, that's the very first box you need to check: The warmth of the people, that is. The rest, as they say, will follow. This joie de vivre of Delhi's people, combined with the wonderful touristy stuff here, makes it a must-visit city!
Here's the best places to visit in Delhi with kids. So many, that perhaps you might have to plan a trip back to this marvelous capital city!
#1. The Nehru Planetarium
One of the most kid friendly areas in Delhi.
To do: Here you'll go beyond merely seeing the sky and stars. The fun activities here will keep children well-informed about our wondrous galaxy.
#2. India Gate
Places to visit in Delhi with kids for that patriotic feeling!
To do: Pay tribute to soldiers that died in World War I and walk through lush green lawns around Rajpath against magnificently lit-up India Gate at night.
#3. Adventure Island
If you're looking for play areas in Delhi, think big!
To do: Check out the fun rides in this amusement park that's a clear parallel to amusement parks like Disneyland and Universal Studios.
#4. National Museum
A museum designed keeping children in mind, certainly makes for one of the best places to visit in Delhi with kids.
To do: Walk through the hallways of 5000 years of Indian history, exploring everything from Harappan Civilization relics to Silk Route antiquities.
#5. Museum of Illusions
When finding activities to do for kids in Delhi, don't miss out on this 'slice of magic'.
To do: Check out the cool interactive exhibits and displays – like illusions that make you look large or small.
#6. Jantar Mantar
Places that have an element of intrigue to them? A must visit with kids.
To do: This old observatory constructed by Maharaj Jai Singh showcases interesting, curved geometric devices calibrated to monitor the movement of planets and stars.
#7. Garden of Five Senses
All kids love gardens, and this one's a garden beyond comparison they simply cannot miss.
To do: Besides being mesmerized by sweet flower fragrances, children can learn plenty about flowers, and simply 'breathe crisp air'.
#8. The Red Fort
A great place for kids to learn about the capital's rich history.
To do: Besides letting kids run around the sprawling gardens, ensure they attend the Sound and Light show for a unique take on Delhi's history.
#9. National Rail Museum
Kids love anything to do with 'choo-choo' trains, right?
To do: Besides relishing the sight of life-size replica trains, children can learn all about the history of the Indian railway networks. A most engaging and fun place!
#10. National Science Center
Is your child a science buff? This one's the right place for them.
To do: Take your time ambling through seven galleries spread across eight levels, spanning subjects ranging from Biology to Science and Technology Heritage.
#11. Shankar's International Doll Museum
Places to visit in Delhi with kids can be delightfully unusual.
To do: Check out this place home to over 6000 dolls from 85 countries, dressed in their traditional attire. Interesting for adults and children alike!
#12. Bal Bhavan National Children's Museum and Aquarium
Kid friendly places in Delhi like this are the coolest.
To do: Witness an exhibit of toys and art and craft materials from the world over. Don't miss the aviary and mini train.
#13. Waste to Wonder Park
One of the more innovative places to visit in Delhi with kids.
To do: Check out the replicas of the iconic Seven Wonders of the World created from waste like scrap iron and broken metal utensils.
#14. Splash Water Park
Looking for play areas in Delhi for water babies?
To do: Children can enjoy splash pools or go on adventure rides like Ferris Wheel and Mini Columbus. A treat for those who enjoy playing in water.
#15. Deer Park
Places to visit in Delhi for animal lovers!
To do: Children get captivated as they see deer in their enclosures. If they're lucky, they might just see peacocks show off their resplendent fan of feathers.
#16. Children's Park
When looking for activities for kids to do in Delhi, give this one a shot.
To do: A musical fountain, library, swings and theater, to name a few. Don't miss boating at sunset.
#17. National Gandhi Museum
Yet another museum you simply cannot miss.
To do: Witness a rich collection of books and documents belonging to the late Mahatma Gandhi. Don't miss the film on the life and philosophy of the Sarvodaya Movement, screened daily.
#18. Lotus Temple
People of all ages need faith, children included.
To do: Check out this edifice devoted to the Baha'i faith that unfolds in the form of a stupendous white lotus, and of course, offer prayers to the Divine Lord.
#19. Adventure Island
This amusement park's a must visit for thrill-seekers.
To do: Go crazy on 26 rides that have been imported from Germany, Italy and Switzerland. Oh, and for the little ones there's a separate entertainment zone, Planet Pogo!
#20. Purana Qila
Yet another reminder of our country's rich heritage, this magnificent fort.
To Do:Just like the Red Fort, this one, too, has a Sound and Light show that speaks of Delhi's history that you don't want to miss.
The capital city's indeed a treat for kids. At EuroKids we make use of every possible opportunity to teach them more about the world in which they live. We encourage them to garner a strong sense of their roots and respect the cultural differences of others. When they travel, like they might in future to Delhi, these values will be of paramount significance to them.