Top Places to Visit in Mysore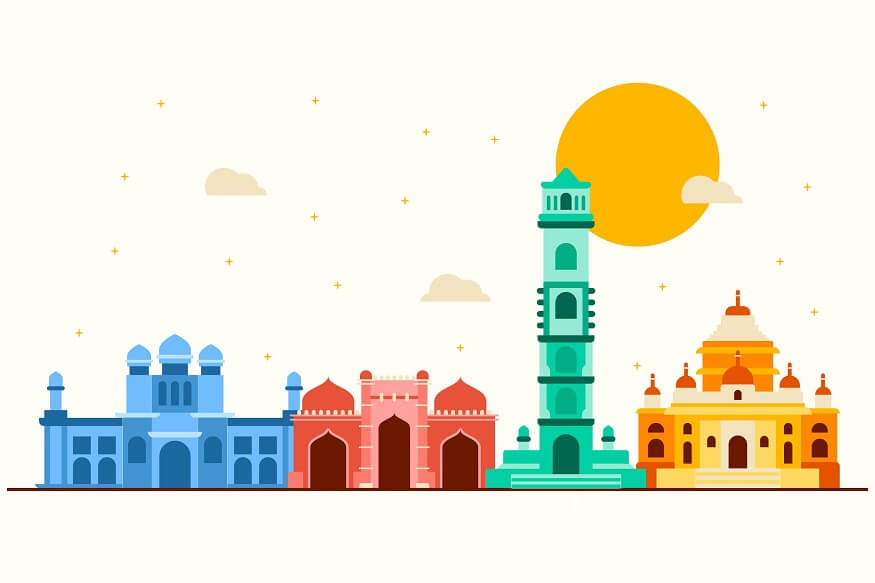 Up for a trip to Mysore?
At least, that's what the official name of Mysore is. You will be amazed at what a wonderful experience travelling to Mysore with kids will turn out to be.
In this article we have specially curated a list of the best places to visit in Mysore with your family. There are so many places that you will need to create an itinerary beforehand, so you can cover all the must visit places in a stipulated period of time.
Ready to get started, then, and do an online recce of Mysore before you embark on that offline trip? Let's dive right in.
Best Places to visit in Mysore
Kid-friendly destinations worldwide are always a great option for family vacations, but that is for another topic now. Let's shift our focus and discuss the best places to visit in Mysore. Since a trip with family is meant to be laced with fun and frolic, here's a list of only the top kid-friendly places to visit in Mysore.
Shri Chamarajendra Zoological Gardens
For kids, a list of the top places to visit in Mysore, or any other city for that matter, must include a zoo!
Highlights: There are more than 160 species of animals here that have been brought from parts of India as well as 25 other nations.
Timings: 8.30 a.m. to 5.30 p.m. daily. Closed on Tuesdays.
GRS Fantasy Park
Located just off KRS Road, Metagalli, this is an amusement park that provides all sorts of thrills for children. Definitely one of the best places to visit in Mysore with kids.
Highlights: There are several exciting rides for children, like Caterpillar, Baby Train, Ramp Slide, etc. Bonus: There's thrilling rides for adults, too, like Columbia and Freefall Crazy Cruise.
Timings: 10.30 a.m. to 6 p.m.
Rail Museum
Close to Mysore Railway Station, this is a shady open-air museum that you don't want to miss.
Highlights: This museum showcases a collection of brightly painted derelict trains. The best part is, children are allowed to explore inside the engines and even climb over and around the carriages. There's also a playground for children to simply have fun playing in. Note: You want to carry along water and snacks, since they don't have a café.
Timings: 10 a.m. to 5.30 p.m., Tuesdays through Sundays.
Mysore Palace
Located on Sayyaji Road, this grand monument certainly makes for one of the top places to visit in Mysore.
Highlights: The sprawling structure and stunning architecture of this palace, make it a must visit for the family. You will be mesmerized by the beauty of the carved rosewood doors and painted ceilings. Tip: You might also wish to take a walk near the palace at night. When lit up, it will make for an electrifying sight.
Timings: 10 a.m. to 5.30 p.m.
Chamundi Hills
Setting aside a day for a picnic? This place makes for the perfect picnic spot!
Highlights: This stunning place is located at an elevation of 1000 metres above sea level. Besides hanging around here, you can also view the entire city of Mysore from it. Tip: You might want to hang out for an entire evening. The lights of Mysore City look ethereal, from a distance. Also, the famous Chamundeshwari Temple is situated right here.
Timings (Temple): 7.30 a.m. to 9 p.m. daily.
Devaraja Market
If you're looking for fun activities in Mysore, a visit to Devaraja Market is a must.
Highlights: This is perhaps one of the few marketplaces you will find in India that is not overly congested. You can buy a multitude of things here, like spices, flowers and bananas. Simply walking around this vibrant and colourful market, will prove to be a rejuvenating experience for you and your kids.
Timings: 6 a.m. to 8.30 p.m.

Melody World Wax Museum
A trip to Mysore is incomplete without a visit to this, the third-largest art museum in India.
Highlights: As the name suggests, besides showcasing a collection of over a hundred wax statues, this museum is also home to over three hundred musical instruments. The instruments date from the stone age to the modern age, and showcase different musical genres like Jazz, Bhangra, etc. The museum is a spectacular tribute to famous music artists the world over.
Timings: 9.30 a.m. to 7 p.m.
Brindavan Gardens
Why take your children to the park, when you can take them to gardens instead?
Highlights: The piece de resistance of this place is undoubtedly the Musical Fountains, which children are sure to love. There is also a Light and Music Show that happens every evening, that you don't want to miss.
Timings: 9 am. to 9 p.m.
At EuroKids we believe that Travel has the power to enrich the minds of young children. When looking at places to visit in India, Mysore is certainly one of those cities that's a must visit. Resonating with royalty, it has delightful attractions that make the city a popular travel destination.