Top 10 places to visit in Mumbai with Kids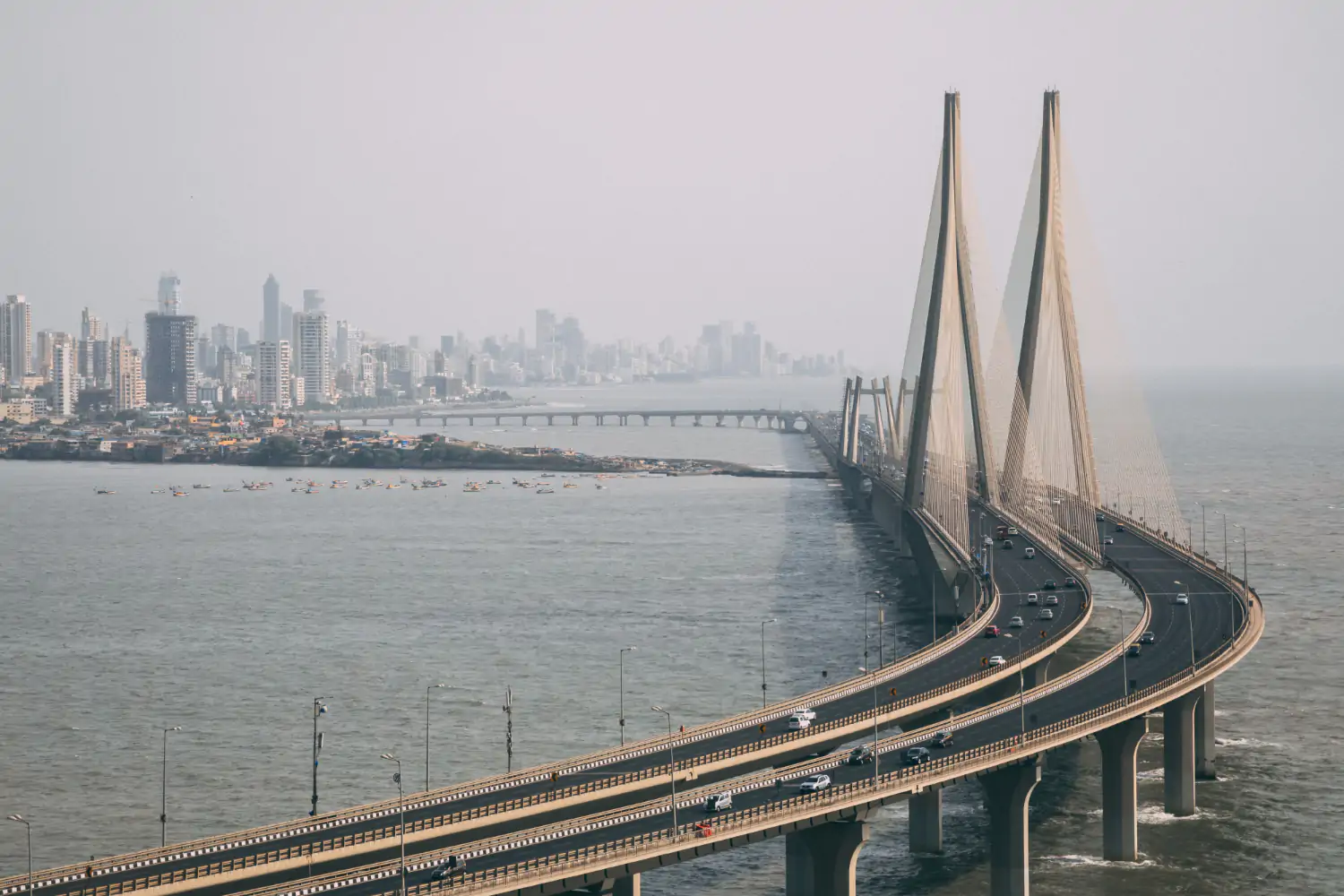 Mumbai is called the 'City of Dreams', and with good reason. People come here starry-eyed, dreaming of making it big in the financial capital. But there's a lot more to dream about, when planning a visit to this metropolitan city that never sleeps – plenty of fun and frolic to be had for your kids. If the planner is right, that Mumbai vacation might be just what the doctor ordered for their summer holidays.
#1. Hanging Gardens
The name itself is sure to pique one's sense of curiosity. Think 'verdant gardens where you can soak in an unbridled sense of peace'. Well – for you, maybe. Your children will enjoy playing in this 138-year old park situated near the ocean. There are rides to keep them busy and wonderful animal-shaped statues that will make them gape in wonder and serve as wonderful photo props for your Insta, too. Certainly one of those kid friendly places in Mumbai your children will love.
Location: Malabar Hill
Timing: 5 a.m. to 9 p.m.
#2. Sanjay Gandhi National Park
For the more adventurous, the Sanjay Gandhi National Park is one of those places to visit in Mumbai with kids, you don't want to give a miss. You can spend an entire day here, doing all sorts of things ranging from trying to spot lions and tigers, to cycling around the Kanheri caves.
Tip: Ensure you take a ride on the toy train, if you have the time.
Location: Borivali East, Mumbai
Timing: 7:30 a.m. to 5.30 p.m.
#3. Essel World and Water Kingdom
If you're looking for play areas for children, a visit to these twin theme parks will get you far more than what you desired. Perfect for those seeking an adrenaline rush, you can choose getting drenched while taking a ride on one of the numerous slides in Water Kingdom (or simply soaking in that lazy pool) or hopping instead onto one of those crazy roller coasters like Thunder in Essel World!
Location: Borivali West, Mumbai
Timings: 10 a.m. to 6.30 p.m.
#4. Snow World
If you're looking for places in Mumbai to visit with kids that won't expose them to the mind-numbing heat the summer brings, let them take a trip to Snow World. In this ice theme park, you will find your kids indulge in plenty of activities ranging from ice-skating to snowboarding. If you're thinking the place might get too cold for your kids, don't worry: they will be provided with an appropriate jacket, shoes and socks at the time of entry.
Location: Phoenix Market City Mall, Kurla West, Mumbai
Timings: 11 a.m. to 10 p.m.
#5. Nehru Planetarium
When looking for activities for kids to do in Mumbai, you might want to zone in on this one, especially if your young one is forever curious about the world around them. Here they will be able to indulge in plenty Science-related activities, and it's a perfect way for them to learn about things like Astronomy, or simply, the night sky in general.
Location: Worli, Mumbai
Timings: 11 a.m. to 5 pm. (closed on Mondays)
#6. Smaaash
When looking at that list of top places to visit in Mumbai with kids, you want to ensure you don't skip this one. It might very well be called one of the 'biggest play areas for children in Mumbai', with fun activities ranging from bowling to go-karting. If your kids are not too adventurous, they might just get absorbed in the tons of arcade games here.
Location: Kamala Mills, Mumbai
Timings: 12 a.m. to 1 p.m.
#7. KidZania
Certainly one of the more kid friendly places in Mumbai, this one allows your child to experience multiple realistic and role playing games. For instance, the children get entertained while playing an engrossing game of 'Pretend' in which they can be anything from a dabbawala to a chef! This is one place you can simply sit back and relax, knowing that your children don't need 'you' for staving off their boredom!
Location: R-City Mall, Ghatkopar, Mumbai
Timing: 10 a.m. to 8 p.m.
#8. Taraporevala Aquarium
One of those places in Mumbai you must visit, it has been around for ages, and with good reason. In this circular museum you will find yourself walking around until you finally return to where you started. In the process, you will discover hundreds of species of exotic fish and even a museum that houses corals and skeletons.
Location: Marine Drive, Mumbai
Timings: 10 a.m. to 8 p.m. (closed Mondays)
#9. Juhu Beach
Activities for kids to do in Mumbai are incomplete without a trip to the beach! Juhu Beach is highly recommended, although there are others you might wish to visit, too. Here your children can enjoy frolicking in the water (don't take them too deep, of course) or perhaps even be regaled with a horse-carriage ride.
Location: Juhu, Mumbai
Timings: Round the clock ('Sometime in the day' recommended, of course)
#10. Mumbai Zoo
Heard of the penguins that were recently introduced into a Mumbai Zoo? It's this one! One of the places to visit in Mumbai for kids who have an appetite for nature! Besides the penguins, you will find other animals that have been brought here in recent times, including hyenas and swamp deers. A perfect way for your little ones to spend the entire day, absorbed in the sights and sounds of nature's wonders.
Location: Byculla, Mumbai
Timings: 9am to 6pm
Mumbai has something to offer every child out there. At EuroKids, we pride ourselves on our mission of stimulating your child's innate sense of curiosity to the point where they want to learn more about the world around them. It is our hope that, just like in Mumbai, they will go on to explore the world around them with a fierce keenness and a mind forever hungry to absorb new information.