Creating a Summer Bucket List with Your Kids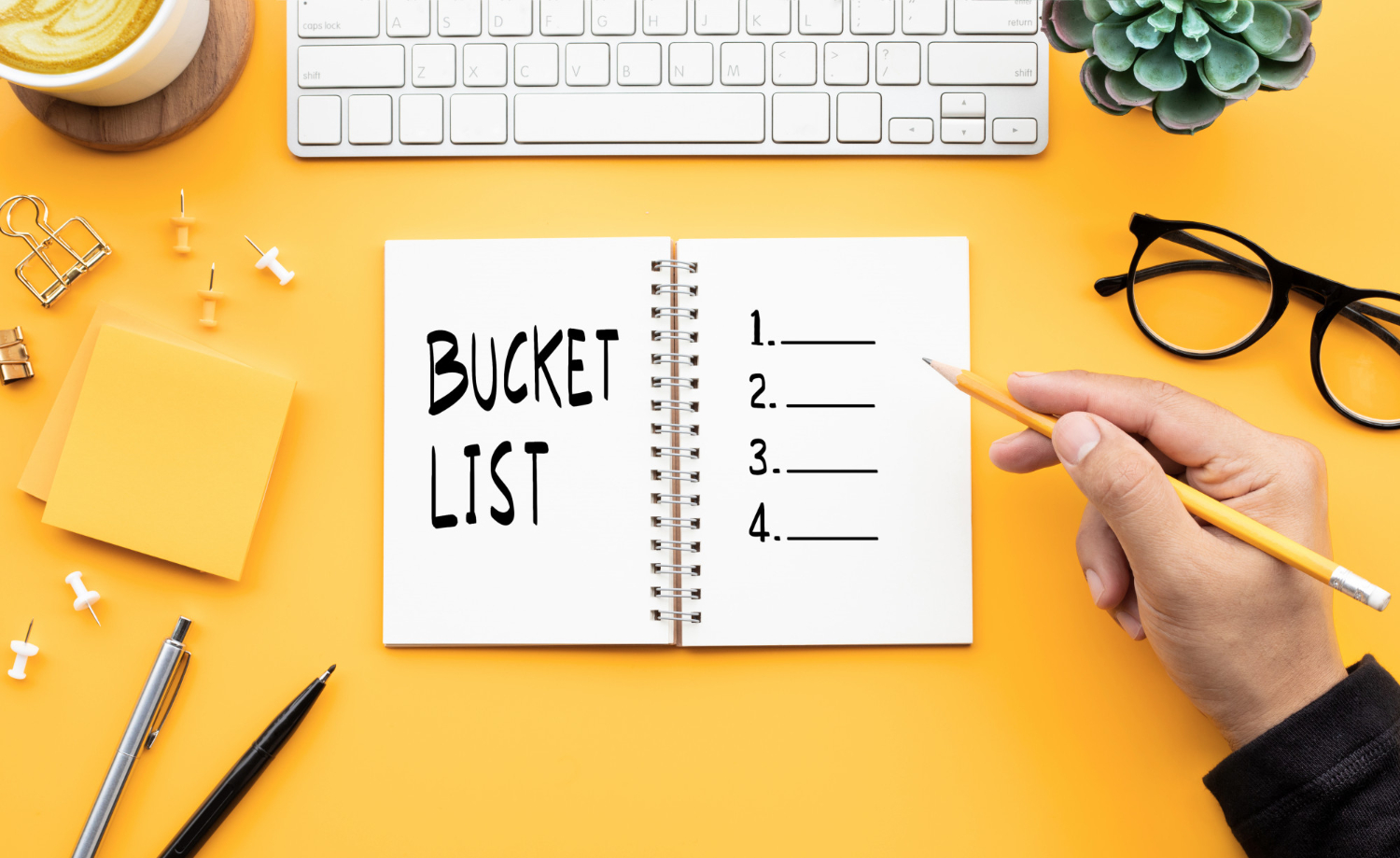 With the summer break just around the corner, it's time to start planning all the different things that you can do. The activities can range from cleaning the room, art activities, day trips, and a short vacation, maybe even join a summer club. Do keep in mind that during the summer vacations children have a lot of free time on their hands and you are bound to hear them say "I'm bored" many times if they are not kept fruitfully occupied.
Start your planning by creating a Summer Bucket list for kids. A bucket list is a collection of a variety of activities and experiences you'd like to do over the course of the summer break. Get your family together and brainstorm, remember there are no bad ideas, who knows a seemingly ordinary idea might just inspire the next good one.
So get out your pens and notepads and let's get writing!!
Before you begin, use these pro tips to help you plan your summer activities for kids-
1. Begin making a Summer Bucket list of activities for kids at least a month before vacations begin.
2. Prepare the bucket list as a family of different activities everyone would like to do, keep the list handy for more items to be added as and when required.
3. Make sure to include chores and cleaning days as well.
4. Prepare a summer break daily schedule so that children are aware of the routine.
5. Choose activities that can be done both outdoors and indoors.
6. Make sure you have some quiet time activities that children can do by themselves, giving you a chance to rest or catch up on some other work.
7. Make a to-do list for kids to follow and do by themselves. These could be a few simple activities and daily chores for them to do.
8. Choose activities that excite your children, so that they can do these by themselves and choose new activities that excite you as well, when children see you engrossed in a new activity they just might be willing to try it out for themselves.
9. Research some summer clubs for kids held nearby for the days or weeks when you don't have leave or are unable to spend the entire day with them.
10. Try to include some "family activity time" that involves the whole family.
11. It's better to over plan and have extra activities handy then to under plan and be at a loss.
12. As adults, you have other responsibilities other than entertaining the kids. So, it's okay to let your child watch TV, but let this be only for a fixed amount of time. If they are allowed to watch TV with a fixed schedule, then they will be more willing to turn off the TV without a fuss when their time is up.
Use any of these 50 activities to inspire you and to get your summer bucket list for toddlers and kids started –
Spend a day at the beach,building sandcastles and hunting for hidden treasures
Spend a day at the pool and include some pool games like basketball or handball
Go camping – even in your own backyard
Make Lemonade and other refreshing summer drinks
Ride bikes as a family
Have a picnic in a park
Visit a zoo/ petting zoo
Visit an aquarium
Have a picnic in a park
Spend an evening blowing bubbles
Play hopscotch or some childhood games with your kid
Bake some cookies
Prepare and enjoy a chocolate/cheese fondue
Go to the park in the evening and watch the sunset.
Watch a movie together as a family with darkened rooms, popcorn, sandwiches- the works.
Set up an ice cream bar with different flavored ice cream and add-ins like crumbled cookies, chocolate chips, marshmallows, sprinkles, wafer biscuits, butterscotch bits, cut up fruits, chocolate sauce and so on.
Have a family game night and play games like UNO, Pictionary, 20 questions and more
Visit an adventure camp that has lots of activities for the full family.
Visit your nearest agro tourism site and have a taste of the simpler life.
Plant an herb garden in small containers.
Make a bird feeder and watch the birds flock to your home. Don't forget to fill it regularly. You can even have a bowl of water kept nearby and watch the birds enjoy a cool splash.
Plan a family slumber party where all of you get to sleep in the same room. You can even make some indoor tents.
Make a time capsule for each kid to open on their graduation day, fill it with a drawing, a letter to their future self, a favorite toy, a list of hopes and dreams, what they think the future would look like, some favorite family moment photos and so on.
Reorganize book shelves, wardrobes and toy boxes. Outgrown and unwanted items can be boxed and given away or donated to a charity nearby.
Let the kids plan and take the lead in preparing dinner, you can help and guide them but let them feel that they are in charge.
Teach your child to do some chores like making their beds, folding their clothes and putting them away.
Visit a children's museum.
Take part in a workshop for kids.
Enjoy a theater experience or a music concert.
Visit a local exhibition or a mela.
Plan a day trip or a road trip viewing different sights in the city and popping into various eateries to try out different things.
Visit places of historic/religious importance.
Spend time finishing holiday homework. Tackle this earlier on in the holidays to get it out of the way.
Join a local library and encourage them to read books and enjoy some quiet time by themselves.
Try out some fun science experiments together.
Have a multi-layered food day for example a vegetable sandwich- it has many layers, have each family member be a part of the assembly line and add an ingredient into the sandwich, the first person can spread butter and chutney on the bread, the next person can add cut vegetables, next person can add a cheese slice and close the sandwich and last person can add some fries to the plate. So also the same can be done when making cheesy nachos, or assembling a trifle dessert before refrigerating it.
Do a family activity over the course of a few days like solving a large multi piece puzzle, or creating a long mural, draw the image on multiple sheets of large paper, each person can be in charge of a particular aspect of the mural. This activity can be done over the course of a few days.
Make homemade ice-creams, froyo, juice pops and lassi pops
Have a Zoom call or Skype call with grandparents, cousins and other relatives
Make nature art, go on a scavenger hunt and collect different types of dried leaves, flowers, seeds and twigs, and create beautiful pictures with them, you can even make them into cards.
Try different forms of painting and printing like marble painting, bubble painting, leaf printing, vegetable scrap printing, print using blocks, sponge, and crumpled paper to get different effects. You can use these papers as wrapping papers later on.
Build an obstacle course for your kids to enjoy and hone their skills
Have a washing day with soapy water, sponges and tooth brushes. Kids will have fun washing their plastic toys, shoes, you can even get them to help you wash the car.
Use Pista shells, buttons colored cord or thin rope to recycle some waste materials like plastic cups, bottles, toilet rolls, kitchen rolls, into something colorful and new
Spending an evening looking through old photos together. Kids love looking at photos of themselves and people they know, as well as listening to stories about the photo. You can even print out newer photos and get your kids to help you update the family photo album.
Apart from these activities there are also many DIY kits that can be purchased from the shop or online. These cover a wide array of activities and are easy to do with your kids or for them to do by themselves. However, if all else fails for whatever reason there's always EuroKids to the rescue.
EuroKids, the leading brand in early childhood education, is conducting a summer club for kids of various ages. Our summer activities for kids will keep them fruitfully engaged and entertained for hours. The children will be divided into two groups based on their age and each group has two themes.