Top 10 Best Dog Movies for Kids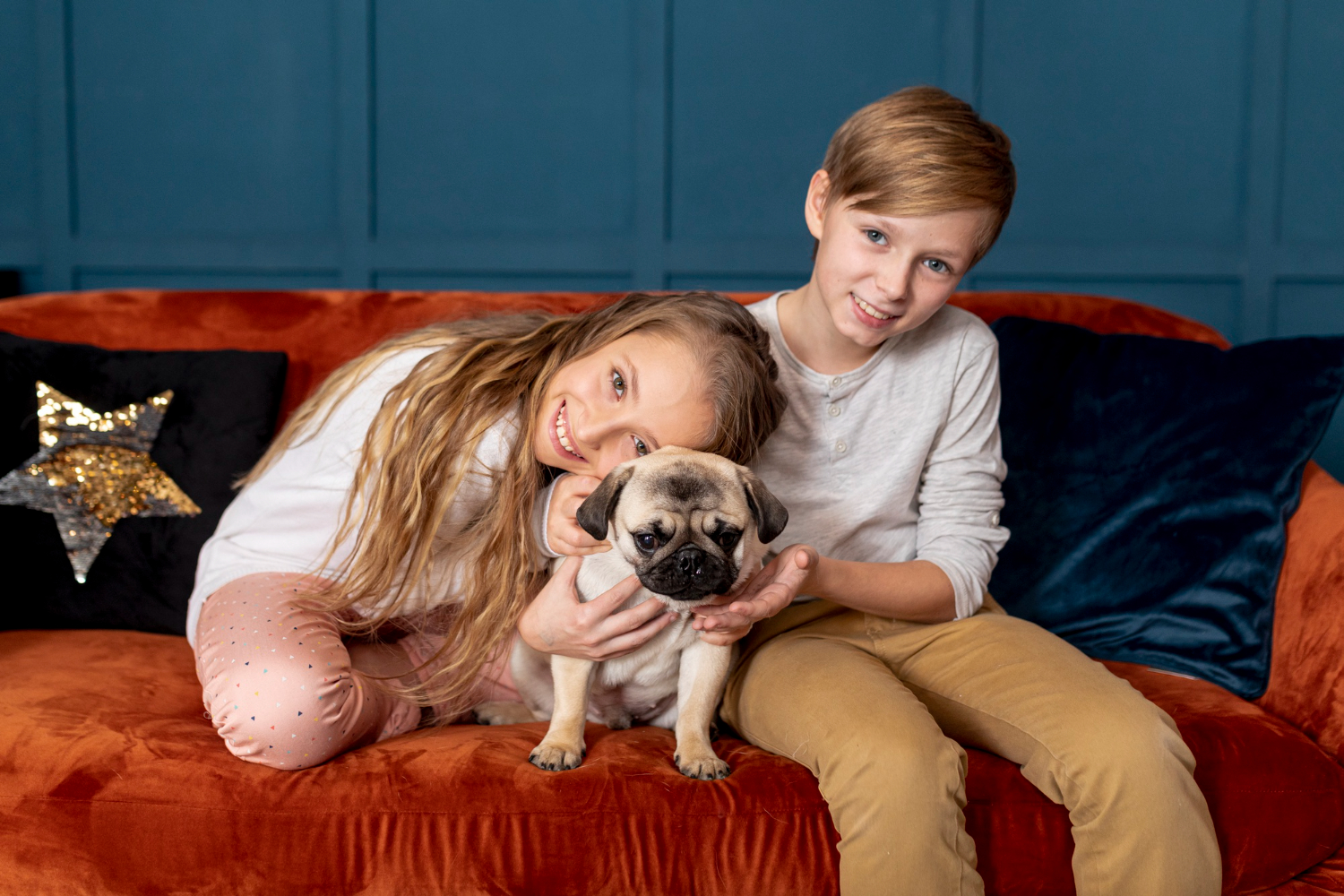 Dogs have proven time and time again that they are a man's best friend. There is nothing better than putting on a movie about a man's best friend, whether it's a night in with your dog friend or a night in with the whole family.
When you're looking for the right dog movies for kids, you might feel a little overwhelmed by how many there are. Even though you can't go wrong with dogs, there are some movies that stand out. We picked out the best dog movies for kids to make your movie night a little easier.
Here are the top 10 best dog movies for kids that your little ones are sure to love
Marley & Me:
Marley and Me is a very popular dog movie for kids from the 2000s. It is based on a book by John Grogan of the same name.
The story of John and Jenny Grogan and their mischievous dog, Marley, is told in this lovely live-action movie. It's about a couple who takes in a Labrador that doesn't behave well but who they learn to love and live with in the end. It tells the story of the dog's life and the different things it does. It's a great movie for kids about dogs. It's funny, and sad, and will teach your kids a lot about love and loss. A word of caution though! Keep a box of tissues handy
Bolt:
Bolt is an animated film that tells the story of Bolt, a Hollywood star dog. He is used to being the hero in his TV show, but when he is accidentally shipped to New York, he must navigate the real world with the help of his new friends, Mittens the cat and Rhino the hamster. This film is ideal for children who enjoy action, adventure, and a good laugh.
Do you know what is the real kicker? Bolt has been voiced by the Hollywood legend, John Travolta!
101 Dalmatians:
101 Dalmatians is often regarded as one of the best-animated dog movies for kids. It is an adaption of Dodie Smith's 1956 book of the same name. It's about a group of Dalmatian puppies who are taken by the bad guy, Cruella de Vil, because she wants to make a coat out of their fur. When their parents went to save them, they ended up saving more than 84 other puppies as well, bringing the total to 101. 101 Dalmatians is one of the most fun & adventurous animated dog movies for kids that teaches children the value of family.
Beethoven:
Beethoven is a classic 90s movie about a big, slobbery, clumsy St. Bernard dog that is adopted by a family and loved very much by everyone except the father. The dog gets away from dognappers by a hair's breadth and then becomes the focus of a bad vet who wants to do experiments on him. Soon, Beethoven's family figures out that he is not a normal dog, and they have to deal with the trouble he causes. This movie is great for kids who like big, friendly dogs and want to see them in action. Beethoven, the dog's antics make this one of the best dog movies for kids. Show us a kid who doesn't love a big, fluffy, and sometimes silly dog!
The secret life of pets:
The Secret Life of Pets is a 2016 release that is about what pets do when their owners aren't around! Already hooked, eh? We do not blame you:) Max, a terrier, gets jealous when his owner brings home a new dog named Duke, and they get lost in the city. Both of them try to find their way back home with the help of their dog & cat friends. Kids are very curious about what their pets are up to when they are not around. Who knows? Maybe this movie will help them find those answers 🙂 It is one of the best dog movies for kids that features a generous dose of action, a healthy dose of silliness and a nice serving of happiness.
A dog's purpose:
The 2017 movie, A Dog's Purpose is about a dog who is reborn four times with different owners and learns what its life is all about. The things that happen to the dog in each life teach it about itself and help it figure out what its real purpose is. He also gets close to a boy named Ethan. As Ethan grows up, the dog comes back to remind him of who he really is. The theme of man and his best friend told in a heartwarming and soul-shattering manner is what makes this one of the best dog movies for kids.
Lady and the Tramp:
Sigh… Another Disney classic! What is it with Disney and heartwarming animated dog movies about kids? Released way back in 1955, the story follows the life of a pampered little Cocker Spaniel called Lady and how she starts getting ignored by her owners once they have a baby.
Lady winds up on the street and ends up befriending a rough mutt named Tramp. On a fateful night, Lady and Tramp share a plate of spaghetti and meatballs over dinner and end up falling in love with each other. The classic is a great way to instil values like love, friendship, and devotion in young viewers.
Isle of dogs:
Who doesn't like Wess Anderson? A dog movie for kids directed by Wes Anderson? Bring it on! This is a slightly different film from the others on the list. This one is a stop-motion animation film. The story takes place in a dystopian version of Japan, where all dogs are sent to Trash Island because of an outbreak of dog flu. In the story, a young boy named Atari goes to the island to find Spots, the dog he loves. They go on a journey with a group of dogs to find Spots and find out about a plot involving the corrupt mayor of Megasaki City.
Not only is the movie emotionally engaging, but it is also visually stunning! What's not to love?
The fox and the hound:
Another Walt Disney productions movie! Hmmm… The film follows two unlikely friends, a red fox named Tod and a hound dog named Copper, who are forced to become enemies due to their respective social roles. As Tod and Copper struggle to maintain their friendship in the face of societal expectations, the film explores themes of friendship, loyalty, and prejudice. The beautiful animation and the simple, yet heartwarming characters make this a timeless classic! If you are looking out for dog movies for kids, start with this one. You won't be disappointed!
My dog Skip:
Who says best friends have to be human? My Dog Skip is a heartwarming movie based on the best-selling memoir by Willie Morris. The movie is about a young boy named Willie and his beloved Jack Russell terrier, Skip. It takes place in the 1940s. It is a simplistic tale of how Willie and Skip grow up together in a small Mississippi town and go through the ups and downs of life together. My dog Skip is not only one of the best movies for kids, but even adults have ended up falling in love with the film over the years.
It's no surprise that films about dogs are popular with kids. Lessons on love, friendship, responsibility, and more can be learned from these films. Do not worry, parents as there are many lonely dog films, both animated and live-action, for your little ones to enjoy. These feel-good canine films, whether they're Disney classics or more recent offerings, are sure to be a favourite with kids of all ages. Be sure to gather the family together this upcoming weekend to see at least one of the recommended films.
For some more blogs, visit our blogs section.