The advantages of olive oil for baby massage on health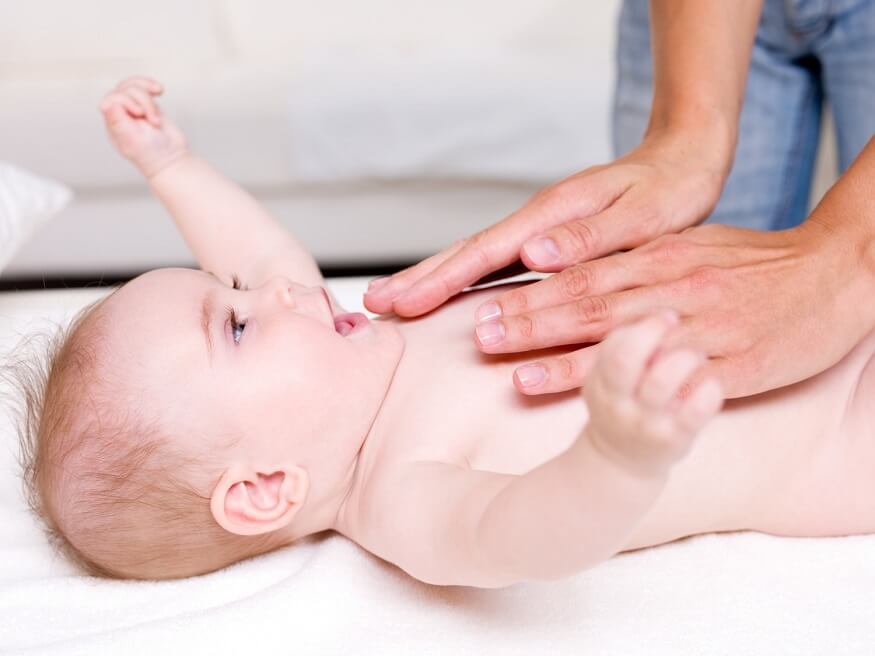 Benefits of Olive Oil for Baby Massage | Expert Recommendations
As a mom who diligently massages her baby, we are sure you fall into either one of the two teams – team traditional, homemade baby oil or team packaged baby oil.
While that's great, have you ever given olive oil a shot?
Yes, you read that right. Olive oil isn't just a great addition to the kitchen but it can actually be an awesome accomplice in your baby's massage ritual as well.
Packed to the brim with benefits, a regular massage with olive oil can help you fix a couple of common ailments as well as contribute to your baby's overall growth and well-being.
Without further ado, allow us to give you a low-down on olive oil benefits when it comes to a baby massage!
The type of olive oil that is best for your baby
Before we get to olive oil benefits for your baby, it is important to know and understand the difference between the various types of olive oils so you can choose the best one for your baby.
According to the International Olive Council, olive oil is primarily of the following three types –
Refined olive oil: Part of your regular kitchen olive oil, this one involves the processing of virgin olive oil by any means that do not alter its basic structure.
Virgin olive oil: Virgin olive oil is extracted from olives without the help of any chemical treatment. It is a type of cold pressed oil.
Extra virgin olive oil: Extra virgin olive oil refers to the highest quality of cold pressed virgin oil. This is the purest type of olive oil available in the market.
Which of these is the best olive oil for baby massage? Experts recommend using extra virgin olive oil due to its inherent purities and healing properties.
How should you use extra virgin olive oil to massage your baby?
Though extra virgin olive oil is nutrient-rich and the best choice for your baby, it should not be used on its own on your baby's skin. That is because olive oil contains oleic acid, which when used regularly, can break down the barrier of your baby's delicate and sensitive skin, leading to redness.
Hence, the best way to use olive oil for baby massage is to use it occasionally and to use it in conjunction with lukewarm water. Adding lukewarm water to extra virgin olive oil can limit its skin-barrier-breaking capacity while retaining its beneficial properties.
Benefits of olive oil baby massage
There are many benefits to using olive oil for baby massage. However, before we deep-dive into them, it is important for you to know that all the advantages listed below pertain to the mixture of extra virgin olive oil and lukewarm water we talked about in the previous section. Olive oil alone may not carry all these benefits.
Now let us dive in!
Works in all seasons
You know that certain oils work best in certain seasons. For example, traditionally mustard oil is recommended in winters due to its warming properties.
However, with olive oil, you're not tied down to any particular season. It is usable all year round though you may have to adjust the amount you use each season to make the most of it.
As a general rule of thumb, use a smaller amount in summers and a greater amount in winters for extra moisturisation.
Moisturises your baby's skin
According to a 2016 study, olive oil can be a big boon for babies with dry skin. Enriched with the hydrating agent known as squalene, olive oil can make your baby's skin even softer and smoother than it was before!
May heal cradle cap
A dandruff-like problem common among babies, cradle caps may be treated with an olive oil massage. Simply massage your baby's scalp with olive oil and leave it on for about half an hour before rinsing it off with a mild baby shampoo. Comb your baby's hair after and you will see cradle caps loosen and fall off.
May relieve cold and cough
As seasons change, your baby can be at greater risk of contracting cold and cough. However, worry not! If your baby catches a cold, you can relieve its symptoms by massaging your baby's chest with a mix of olive oil and eucalyptus oil.
May help improve sleep
Relaxing in nature, massaging olive oil onto the soles of your baby's feet can help soothe them, thus inducing sleep.
It's clear to see how beneficial olive oil can be! However, be sure you only use the best olive oil for baby massage to prevent any risks or side-effects. We at EuroKids know that you always want the best for your babies, and that includes future-planning and picking out the right preschools for them. We offer state-of-the-art preschools with the facility of the best faculty. Get in touch with us for more!