Baby Shampoo: How to Select the Right One?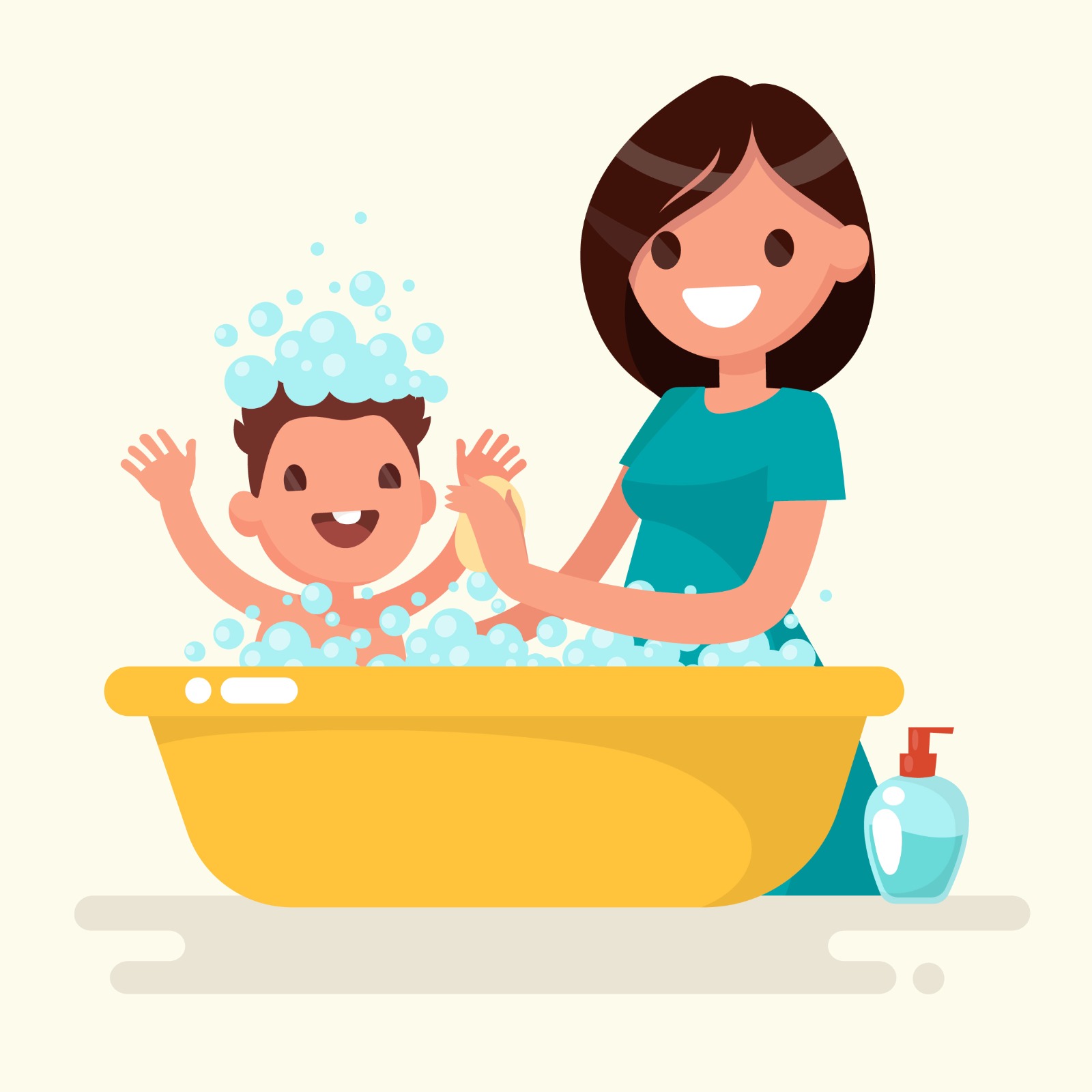 One of the most important baby products that a parent has to choose from a variety of options available is baby shampoo. Let's explore how you can select the best shampoo for kids.
Do people often ask why you need a special shampoo when they already have other bath products? Well, the answer to their question is kids' sensitive skin, which is susceptible to scalp acne and cradle cap. The market is stormed with the various options of baby products that are clinically tested to not have any side effects. But this might not be completely true. Hence, you should research well before buying the best shampoo for kids.
Tips to Select the Best Baby Shampoo for Your Child
The two things you should remember before going for baby shampoo shopping for your child are your budget and your child's skin sensitivity.
Look For A Gentle, Tear-Free Formula: Many baby shampoo brands have ingredients that can lead to itchiness or redness in your child's eyes. The idea should be to look for shampoos labeled as "tear-free" or "gentle". Shampoos that contain harsh ingredients like parabens, phthalates, fragrances, perfumes, and sulfates especially sodium lauryl sulfate should be avoided.
Check The pH Level: Try to find a baby shampoo that is neither acidic nor alkaline. Baby shampoos should have a pH level similar to the skin's (around 5.5). Choosing a neutral baby shampoo can help maintain the skin's natural moisture barrier.
Choose A Chemical Free Shampoo: You should look for natural organic shampoo for kids. The plant-based ingredients like chamomile, lavender, and aloe vera can soothe and nourish the skin without having any negative side reactions on the skin.
Consider Your Baby's Hair Type: An idea about your baby's hair can help you choose the best baby shampoo for hair growth. For example, if your child has curly hair, you should look for a moisturizing shampoo to help prevent tangles. Similarly, if your child has fine hair, look for a lightweight shampoo that won't weigh down the hair and nourish them better.
Prefer Vitamin-Boosted Products- Today's marketplace is flooded with different varieties of baby shampoo for children. However, the best quality shampoos are those enriched with Vitamins like A, E, and D that can provide proper nourishment and help keep your child's skin, hair, and scalp clean and healthy – ideally the best shampoo for kids.
Non-Alcoholic Shampoos – Most pediatricians and dermatologists recommend always avoiding using alcohol-based shampoos on babies. Non-alcoholic shampoos are specially formulated for babies and toddlers. They provide all the benefits of regular shampoo while avoiding negative side reactions.
Consider Your Baby's Skin Sensitivities: Most babies' skin is sensitive and highly prone to allergies. If your baby has highly sensitive skin, look for hypoallergenic shampoos which are mostly free of any allergy-causing ingredients and are good for sensitive skin.
Consult With Your Pediatrician: If you have any apprehensions about the best baby shampoo for kids, consult your pediatrician for personalized recommendations that are best suited for your child's skin and scalp. This can prevent allergic side reactions and allow the best care for your little one's sensitive skin and scalp.
Check Expiry Dates- One of the most often overlooked factors when buying a baby shampoo is the expiry dates. Like any other product, shampoos have expiry dates too . And it is important to check the dates and not use shampoos post the expiry date. It can cause unwanted side effects. You must ensure that your little one gets the best nourishment in the early years of life.
Understanding the Difference Between a Regular Shampoo and Baby Shampoo
Regular shampoo and baby shampoo are both used for ,a href="https://www.eurokidsindia.com/blog/simple-tips-to-wash-your-toddlers-hair.php">washing hair. However, the main difference between them is their formulation. Baby shampoos are especially for toddlers, with a gentler formulation suitable for their delicate skin and hair. It is typically milder than regular shampoo. It has fewer harsh ingredients that irritate a baby's sensitive skin and eyes.
On the other hand, regular shampoos may be formulated for different hair types or concerns, such as oily hair, dry scalp, or dandruff. Therefore, refrain from washing your baby's hair with regular shampoo. Instead, pick the best baby shampoo for hair growth.
When Can You Start Using Baby Shampoo?
Until the umbilical cord of the child falls off at about 3 weeks, it is best to avoid using shampoo. This prevents the baby from infection or irritation of that sensitive area. From the fourth week you can start using a few drops of natural organic baby shampoo on their hair. As time passes and hair becomes thicker and longer, the quantity can be increased gradually.
How Often Can You Use Baby Shampoo?
Shampooing your baby's hair regularly is essential to keep it free from dirt. For infants, hair can be washed weekly while toddlers need more care. Excessive bathing or shampooing can wash off the natural oils and moisture from your baby's skin, leaving it dry and itchy.
Conclusion
The baby shampoo you select for your little one is just as important as any other product you select. Using an organic natural baby shampoo which is soft, non-irritating is the best baby shampoo for kids.
Like shampoo, choosing the best baby wipes for your kid is crucial too.
At Eurokids, we give utmost importance to the everyday hygiene of all kids. Visit a Eurokids centre for preschool admission for your child and give them the right start, flying start they deserve.