Sponge Targets: The Shockingly Easy Backyard Game for All Ages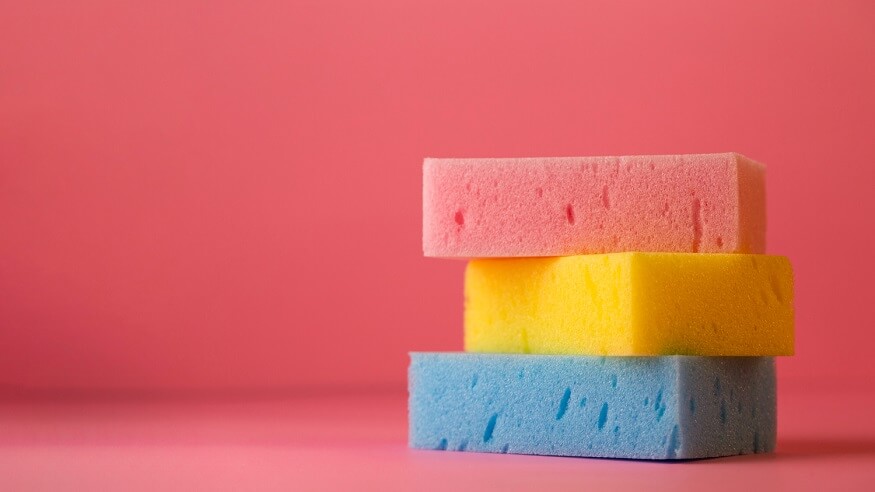 Outdoor activities play a vital role in the growth of a child. In a world where everything can be done from behind a computer screen, the need for outdoor activities becomes even more crucial. The fun a child experiences from playing in the mud or running around aimlessly in a park is truly unparalleled. While outdoor activities are fun, they are also interactive and provide a good learning experience. It is through outdoor activities and sports that kids learn about nature and the true spirit of sportsmanship.
One of the best outdoor activities for kids of all ages is target games. As the term implies, target games are games in which kids have to aim for a specific target. Some of these games include Pinwheel, Bull's Eye, Snake Toss and Archers Away. However, while these target games for kids are a fun outdoor activity, they take time to set up and clean up. One outdoor activity that sets itself apart from the rest is the sponge target because of its simple set-up. Sponge target games for kids are more beneficial than you think. Before we dive into a detailed guide on how to properly set up sponge targets, let's have a glimpse at how this game is useful to kids.
Benefits of Sponge Targets
Builds motor skills- From a young age physical movements and activities should be prioritised. In this way, kids unconsciously build their motor skills. Developing motor skills is so important because they are responsible for basic movements like standing, walking, running and swimming.
Hand-eye coordination- This motor skill is important for balancing, basic movements and of course aiming and hitting a target. Developing hand-eye coordination at a young age not only increases accuracy and precision but allows for one to have better control over their movements when they grow up. Furthermore, it also helps in building self-confidence.
Cause and effect- Every action results in a consequence. This is something children must learn from a young age. If a child doesn't aim at the target, the sponge is going to miss the target. What seems like a simple lesson carries over into real-life scenarios. Out of all the sponge games, this is the best one that teaches children about the importance of responsibility and self-discipline, that every action has consequences and that one must think carefully before acting.
Spirit of sportsmanship- One of the best backyard games for kids is sponge target because of its simplicity. While it is a simple game, it encourages competition and teaches kids that healthy competition is what is important. Furthermore, it instilled a sense of sportsmanship in kids.
Strengthens bonds- This simple, easy-to-play game allows parents to bond with their little ones. Helping them or advising them on throwing the sponge or participating in the activity can be a great way of building a better relationship with your kids.
Materials Required for Sponge Targets
The best part of this summer outdoor activity is that it requires items that are easy to find or which may be available at home. The following materials are required for this fun and interactive game:
The first thing you need is a few sponges. You may have a few stocked up at home or a short trip to your nearest supermarket will do the trick. Try picking up at least four to five sponges. After the game, they can be cleaned and stored away for another round of sponge targets.
A waterproof shower curtain liner is also required. If you don't have a spare one at home, these are easily available online or in local stores.
Washable tempera paint is the next thing that should be on your list. These spray paint cans are readily available at most hardware stores and can be easily washed off to avoid staining.
You will need a bucket to store water and the sponges in.
Last but not least, you need water to wet the sponges.
Setting up the Sponge Target Game
Setting up this game doesn't involve any complex procedures and is quite straightforward. The shower curtain liner will serve as the base on which the bull's eye will be drawn with the can of spray paint. A bright colour is recommended so that the bull's eye is visible against the white background of the shower curtain liner. While the paint is drying, water can be filled into a bucket and the sponges can be placed inside to absorb the water.
Cleaning up
Cleaning up is almost as easy and quick as setting it up. Once done, remove the shower curtain liner and give it a good rise. In case all the paint doesn't come off, it can be washed in a washing machine. The sponges can be easily rinsed, squeezed, and left to dry. In case they are very dirty, they can be washed in the dishwasher. As for the bucket, it only needs to be rinsed and you're done. The ease of setting it up and cleaning it after is what makes this one of the least cumbersome of all sponge games. You could also involve your kids in the cleanup process so they learn the importance of tidying up after playing.
Here at EuroKids, we focus on outdoor activities that will add value to the life of your little ones. Games and outdoor activities play a vital role in character-building and building motor skills. If sponge games are encouraged from a young age, kids will benefit in several different ways. At EuroKids, our team of experts specialise in developing the all-around skills of your kids. To know more about different outdoor games that can benefit your kids, visit our blog.