Fun Ways to Enjoy the Summers Outdoors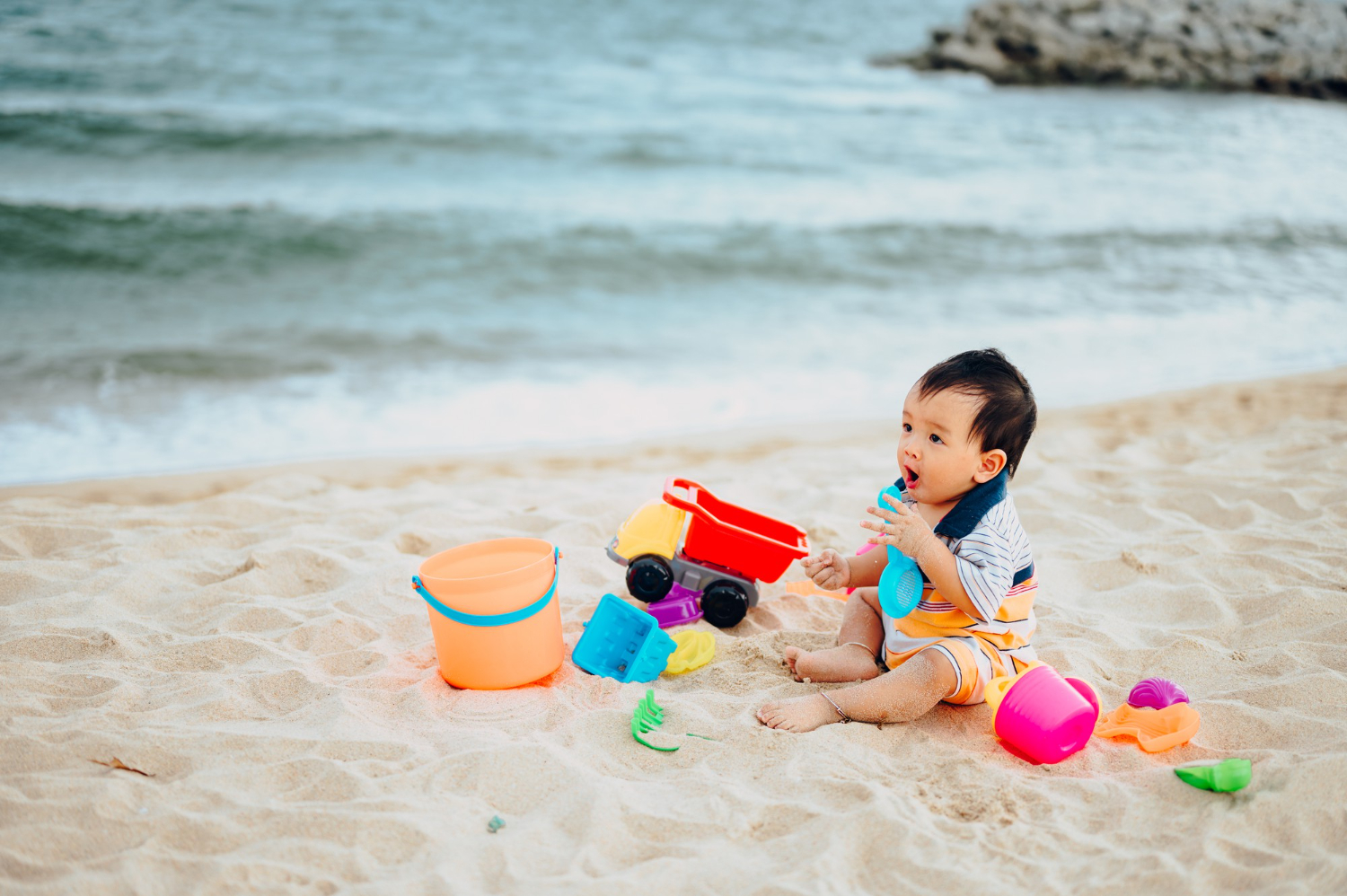 As Adults we fondly reminisce the days when we were younger longing for the summer vacations when we could just keep our school uniforms and books aside and play in the sun for hours on end only to be called in for lunch and then again we would restlessly stay indoors reading or doing some artwork maybe watch a bit of TV but waiting for it to become evening and we could run outside again. Admittedly those days were simpler and the lure of staying indoors was minimal. Whether at our own home, or grandparents or native place, playing outside in the sun was synonymous with summer holidays.
Our children on the other hand have had a very different childhood, unavoidable circumstances like the covid Lockdown had forced the children to stay indoors for almost 2yrs, taking away the joys of the outdoors that they either had, or were just beginning to develop and have turned them dependent on to gadgets and screens. The sad reality is that no matter how hard we tried there was nothing much we could do and ultimately had to give in. However things are much better now and as parents we have to make an effort to help our children rediscover the joys of the great outdoors.
Here are some awesome ways to encourage children to play outdoors and have some fun in the sun!!
● Revisiting old fashioned games – A great day out with kids would be to teach your child games of skill like 'Lagori' or seven tiles, a game that can be played with family and a few kids around. You can use plastic stacking toys or wooden blocks or small cartons to stack and use a tennis ball, plastic balls or inflated balls to play. You can teach them jump rope games, how to use a hula hoop, enjoy flying a kite, and maybe even play a game of hopscotch, you can even play badminton with a balloon.
● Racing track – In this outdoor activity for kids, use some chalk and draw a race track for your toddler, you can have some straight lines, wavy lines , zigzag lines, maybe even some loopy lines for your little racer to trace on their tricycle or push scooter. This is a wonderful activity to develop motor skills, concentration and eye hand coordination.
● Obstacle course – This is another fun summer activity for kids that helps develop their motor skills, coordination and concentration. This again can be done either in your building play area or in the local park. It would require some planning though. You can make tunnels for them to crawl through using big cartons, use the pavement border for them to balance on, hula hoops for them to jump into and so on. You can get creative with items easily available at home.
● Backyard camping – You can plan a camping day out with your kids, if you don't have a readymade tent you can make one using large bed sheets and some sticks, you can use heavy potted plants to avoid spoiling the lawns. Get the kids to help you set up the tent, you can even pack some board games, books and picnic snacks to enjoy in the tent.
● Leaf hounding – Leaf hounding is a simple activity to encourage kids to play outdoors. For this activity all that the children need to do is collect different types of dried leaves that have fallen down. This is a good activity for language development, where you can talk to your child about the different leaves while teaching them descriptive words like long- short, soft-hard, point out the different colors present in dried leaves and so on. You can even do some art and craft activities with the dried leaves collected, make a scrapbook and try naming the trees that the leaves came from or simply enjoy wetting the leaves in water and making prints on the ground.
● Scavenger hunt – This is an easy summer activity for kids. Give your child a small bucket or basket and take them on a nature walk. Let them collect all the things that excite them, twigs, different leaf formations, dried flowers, maybe some dried fruit or seeds, bring their attention to something different, perhaps a crystallized stone, a snail shell, etc. a scavenger hunt is equally rewarding when taking a morning walk on the beach. Bring the treasures back and together you can examine them more closely. If you don't have much nature near you, you can even modify this activity into a simple treasure hunt by hiding a few brightly colored toys in different places in the play area of your building for your child to find.
● Outdoor bingo – Another fun activity to do when spending a day out with kids. This activity is versatile and can be played when going on a morning walk, maybe a trip to the market, an evening at the park, at a family picnic and even on a road trip. All you need to do is make bingo cards with different images of things you see around for example- a tree, a tree with flowers on it, a flying bird, a butterfly, a yellow flower, a bicycle, a ball, a child running, you can make it a little more difficult by adding an airplane, a train, an orange truck, and even different things you might see at the market a dog, a cat, tomatoes, a packet of bread, bananas, and so on, while you're at it you might as well make multiple bingo sheets to keep handy and use on different occasions. Give your child a marker and have them strike off the things they see. This activity is good to develop their visual and language skills.
● Pool party – This is a superb summer activity for kids that can be done in your building pool. You can organize a few easy pool games with your child like a swim race or pool basketball, or a game of swim catch and cook, if you don't have a swimming pool in your building maybe have an inflatable pool filled with water for your child to play in, or even have a smaller tub filled with soapy water for your child to play with bubbles, or give them brushes to paint on the ground. The water can later be used to water the plants or poured into the lawns. Alternatively, you can also spend a day at the beach, playing in the water, making sand creations, writing on the sand, and hunting for treasures.
● Visit a regular or a Petting zoo – Spend a day out with kids by visiting a regular zoo or a petting zoo. What better way to teach children about animals than by giving them a first-hand experience with them. In petting zoos children enjoy themselves touching, feeding and interacting with animals. This activity will help build their language, cognitive and social skills. If you don't have easy access to a petting zoo then even a regular zoo will do where the children can spend time getting a close up look at wild animals and birds, the sheer size and vivid colors of many of the birds and animals is enough to fascinate them.
● Village stay – For those parents who want their children to experience a simpler way of life, without gadgets, or Netflix then agro tourism is a way to go. This new trend offers families a taste of village life very close to city limits. Children can play in a lake, ride on a bullock cart, help feed the cows and calves and watch the cows being milked. They can try their hands at planting some crops as well as harvesting some of the ripe produce, take part in a pottery making or basket weaving activity and even take a walk through the village and observe people in different types of clothing going about their daily tasks. It is a fulfilling experience and will be a day well spent.
Many of the games mentioned above are usually played on open roads and playgrounds, however with the shortage of open spaces and people getting upset about their vehicles getting damaged, the activities have been modified from the original form so that they can even be played in the building parking lot or play area or a local public park without causing any damage or hurting any child.
The premise of a summer vacation is that the children get a break from school and their regular routine and get to do something fun. Children need to actively engage in something to occupy their minds and use up all their energy. They need to run around, scream, shout, breathe in some fresh air, get a good dose of Vitamin D from the sun, and even laugh out loud, all of which is necessary for their development.
EuroKids, we are aware of the difficulties the parents face when trying to entertain their children during their vacation while at the same time balancing the demands of their jobs, which is why we have a great summer club organized for kids of different ages to come and enjoy. Click here to enroll your child for summer camp at EuroKids.