8 Questions to Ask When Looking at Preschools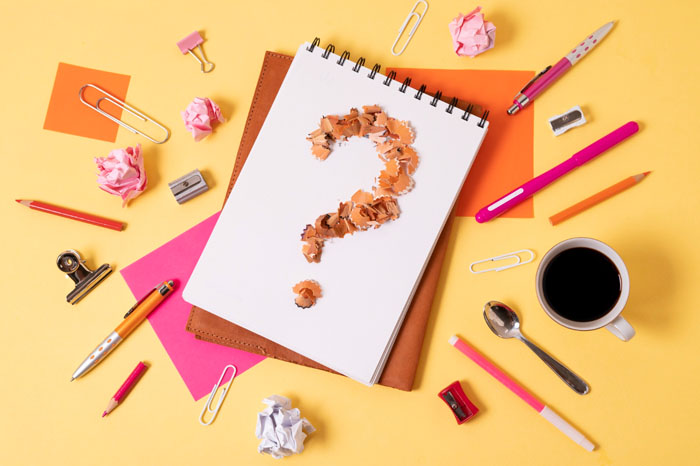 When we become parents, we start worrying about many things for our children. Choosing the right preschool is one of them.
With so many options available, it's important to ask the right questions to ensure that you choose the best preschool education for your child. Before making a choice, ask the preschool you're considering about these important preschool questions. These questions will help you determine if the school is the best fit for your child, from class sizes to preschool curriculum.
Here are the Best 8 Questions to Ask When Looking at Preschools
1. What is the School's Education Policy?
Your preschool questions list must attend this. Preschool education is defined by the school's philosophy or education policy. A preschool's educational philosophy reflects its beliefs and values about children learning and growing. For example, if a preschool believes in play-based learning, your child will likely have many opportunities for hands-on exploration and discovery. On the other hand, if a preschool has a more structured curriculum, your child may be engaged in more formal learning activities. One of the first questions to ask preschool is about its values, philosophies, and the preschool curriculum they follow.
2. What is the Teacher-To-Student Ratio?
A good teacher-to-student ratio gives children the individual attention and support they need. A lower teacher-to-student ratio means that there will be more preschool teachers available to interact with and support each child. This can lead to a more personalized learning experience and increased opportunities for one-on-one interaction with teachers. A high ratio may impact their overall learning experience.
3. What is the School's Approach to Parent Involvement?
This is one of the key questions to ask preschool. Quality preschool should make it a priority to involve parents in their child's education. Parent involvement is key in ensuring that your child receives the best preschool education experience. A preschool that values and encourages parent involvement is more likely to have open communication with parents, regular parent-teacher conferences, and opportunities for parents to be involved in their child's education. If the preschool prioritizes the involvement of parents, it can make it easier for parents to stay informed about the child's progress and needs.
4. What is the School's Approach to Discipline?
Discipline is an important part of preschool education. An important question to pose to the preschool teacher is about the school's outlook on discipline policies and procedures. A preschool's approach to discipline can set the tone for the classroom, affecting the interactions between teachers, children, and parents. If a preschool has a strict and punitive approach to discipline, it can create a hostile and fear-based learning environment. On the other hand, if a preschool adopts a more positive and constructive approach to discipline, it can help create a supportive and nurturing learning environment that encourages children to grow and develop.
5. How is the School Accredited?
Accreditations can indicate the quality of the preschool education program and the overall standards of care. Accreditations are awards or certifications that they receive after meeting specific criteria in areas such as the preschool curriculum, health and safety, teacher training, and facilities. For example, if a national organization accredits a preschool, it indicates that it has met high standards for early childhood education and care.
6. Who are the Teachers?
A preschool teacher is responsible for creating a safe, nurturing, and educational environment and supporting your child's growth and development. They are also a key source of information and support for parents, helping to keep you informed about your child's progress and needs. Most preschools have a lead teacher and an assistant. Please get to know the teachers and ask about their qualifications and experience. To ensure that your child is safe, being taught by educators who have the training and expertise to provide the best education possible. The qualifications, experience, and teaching style of the teachers can significantly impact the overall educational experience for your child. Knowing about your child's preschool teacher would hold you in good stead.
7. What Kind of Activities and Learning Opportunities does the School Offer?
A preschool's curriculum and activities can help shape your child's interests and skills and play a crucial role in their overall development. For example, if a preschool offers a variety of hands-on, creative, and physical activities, your child may have opportunities to explore, discover, and develop their skills in these areas. On the other hand, if a preschool primarily focuses on formal learning activities, your child may miss out on opportunities for exploration and discovery. By understanding the activities and learning opportunities a preschool offers, you can ensure that your child has access to a well-rounded and engaging educational experience that supports their growth and development.
8. Are Meals Provided, and What are the Dietary Restrictions?
A child's health and well-being are paramount. Knowing about the meal options and dietary restrictions is almost as important as the curriculum! A preschool that provides meals can ensure that your child has access to healthy and nutritious food during the day, which can impact their overall health and learning experience. On the other hand, if a preschool does not provide meals, you may need to make arrangements for your child to bring their food, which can be time-consuming and stressful. Additionally, it is important to understand any dietary restrictions that a preschool may have, such as allergies or religious requirements, to ensure that your child's nutritional needs are met. By understanding the meal options and dietary restrictions in a preschool, you can ensure that your child has access to healthy and appropriate food, which can support their overall health and well-being.
Choosing a preschool is an important decision that can significantly impact your child's future. After all, this is the stepping stone to more significant milestones in life. The right questions can guide your decision-making and find the right preschool for your child. Reputed preschools like EuroKids encourage parents to ask questions before making their choice. We invite you to visit a centre near your home to go and understand this in detail.
With the right preschool, your child can receive a strong foundation for their education and development that will help them for a long time.