Places to Visit in Coimbatore with Kids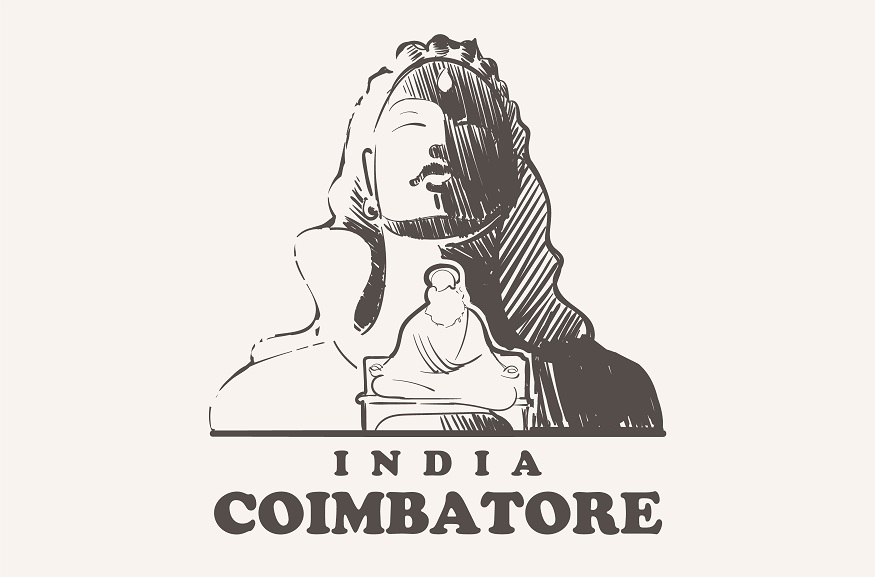 Coimbatore is a large and industrialised city in the state of Tamil Nadu. It is also popularly known as the textile capital of south India. Coimbatore experiences heavy rainfall from July till October, and hot and humid summers from March to June, so the winter months from late October to March is the best time to visit the city.
Coimbatore has rich black soil is a major reason for a flourishing agricultural industry, the abundant growth of cotton has led to the development of its textile industry. However amidst the large industrialised city you will find places of interest when on holiday, like ancient Dravidian- style temples, cultural centres like museums, botanical gardens, and zoos even some modern amenities like amusement parks and malls.
When planning a family vacation the needs and ages of the family members need to be kept in mind so that everyone gets a chance to enjoy themselves and beautiful lifetime memories can be made. Getting your children involved in planning the itinerary will keep them fully aware of what is going to happen and will give them a chance to voice out their opinions on things they would like to do. If they are old enough, let them research online the various things to do in Coimbatore or places to visit in Coimbatore. Do keep a day or two for relaxing and lazing around at a resort or hotel, away from the hustle and rush of our daily lives while also exploring the famous things that Coimbatore has to offer and learn a bit about the area.
Here are a select few of the best places in Coimbatore for a family vacation can broadly divided into –
Places of religious interest – India is known for its numerous religions, all over the country you will find centuries old churches, mosques, temples, gurudwaras and so on each with its magnificent architecture and interesting history behind it. Coimbatore is not less, the Adiyogi Shiva Statue which is the tallest bust statue in the world is a must see even for those who don't believe in Lord Shiva. The majestic size of this carved steel stature surrounded by serenity is a must to experience. Apart from this there are beautiful temples located in and around the city dedicated to various God's like-
The Marudhamalai Hill temple, which houses the deity, Lord Muruga and situated on the Western Ghats at a 500 ft. of elevation.
Sree Ayyappan Temple, it is a resemblance of the Sabarimala temple of Kerala.
Patteeswarar Temple Perur, dedicated to Lord Natraj. This temple is located slightly on the outskirts of Coimbatore, but is a must see for the unmatched skilled artwork by Indian artists.
Vinayagar, Eachanari is a temple devoted to Lord Ganesha and is also located outside the city but is well known for its Dravidian style architecture.
Anubhavi Subramaniar temple, for the Hindu deity Lord Murugan, is another popular temple among tourists and locals alike.
As a devotee you can visit these temples with your family and offer prayers, take time to explain to your child the significance of these temples and what they stand for, draw their attention to the various works of art- paintings, sculptures, statues etc. it will help them appreciate art even in later life. Visiting other places of worship other than your own will also help bring about cultural awareness and appreciation.
Places of cultural interest – Coimbatore has some unique museums that would be interesting for young children and adults alike to visit.
One of the best places in Coimbatore for family fun is the Gedee car museum, with its ever expanding collection of antique, classic and modern cars from different countries.
Gass Forest Museum – this museum has a wide collection of stuffed animals and birds. A good place to visit with young children and see some of the animals really close.
Visiting such places with children helps in their cognitive development. They get to see things up close, and also helps in associating how things used to be in the past as compared to today as well as how things differ in different countries.
Places for Nature enthusiasts – Vacations and holidays are a wonderful time to get in touch with nature. The wonders of nature never cease to amaze and have a relaxing effect on our minds.
Nilgiri Biosphere Reserve – this nature park was established to preserve the natural diversity of the Nilgiris. Housing over 430 species of 25,000 plants, this reserve is home to several species of birds, reptiles, mammals etc.
Velliangiri Mountains – These hills are a part of the Nilgiris Reserve located on the Western Ghats. Also known as "Sapthagiri or seven mountains", these hills have a spiritual significance especially if you are a follower of Lord Shiva.
VO Chidambaranar park– this park in Coimbatore has a zoo which is bound to capture the attention of your little ones with the many animals and birds that they can see in close proximity. The park is also ideal for a family picnic.
Nehru Park – located conveniently within Coimbatore city, this park is ideal to spend a relaxing evening strolling through the manicured gardens while your children can run around and have some fun. If you're really observant you can spot some birds around with their nests on the surrounding trees.
Some of the other places to visit in Coimbatore to get you in close proximity to water bodies are Vydehi waterfalls, Monkey falls, Kovai Kutralam waterfalls, Siruvani falls and dam, enjoy the peace and tranquillity of the waterfalls with a cosy family picnic. The serene Ukkam- Valankulam Lake is a wonderful place to spot birds like the purple moorhen and little grebes and maybe capture the photographic moment in this scenic place with your family.
Visit the Black thunder amusement park to blow off some steam and have some loud family fun. This park has an area of 75 acres and has a huge array of water themed rides and water fun spaces for people of different ages. Enjoy a day at this park with your family and try out the delicacies at the eateries within.
Places for shopping enthusiasts– no holiday is complete without a shopping experience. Coimbatore is a well-known textile market, so take a trip to any of the numerous local textile markets around and collect your souvenirs, sarees, handicrafts or excellent quality materials at exclusive prices that you can use as gifts or get stitched at a later date.
To truly experience the culture of a place, visit the local restaurants. Coimbatore has its own unique cuisine for breakfast, lunch, dinner and snacks. Your local guide will be happy to guide you to the right place to enjoy your meal based on your dietary preferences.
EuroKids, a leading preschool in Coimbatore, embraces children and teachers from different cultures. At our school, there are many activities conducted throughout the year where children learn and share information about different places, religions, and even partake in the celebration of a wide variety of festivals. Click here to find a centre near you and see for yourself children wholeheartedly participating in cultural enrichment programmes held in the safe confines of the school.