Places to Visit in Aurangabad as a Family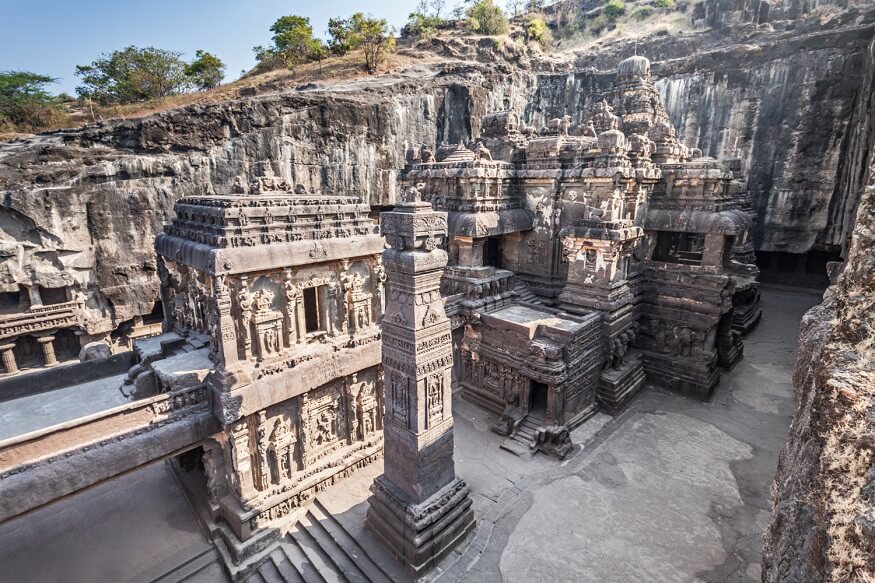 Discover Aurangabad's Rich Heritage and Attractions
Aurangabad a city in the state of Maharashtra was named after the Mughal emperor Aurangzeb. It is now also officially known as Chhatrapati Sambhaji Nagar, named after Chhatrapati Sambhaji Maharaj, the son of the legendary Maratha warrior Chhatrapati Shivaji Maharaj. This city is located towards the interiors of Maharashtra, bordering the districts of Nashik to the west, Jalgaon to the north, Jalna to the east and Ahmednagar to the south. In Aurangabad more than 50% of the people speak Marathi, while the other languages spoken here are Urdu, Hindi and Lambadi.
The best time to visit the city is between the months of October to March, December to February are the peak months when the city is filled with tourists. This city is well connected by road, rail and air and is filled with many attractions. Here you will find an amalgamation of various cultures as well as definitive projections of several historical moments, monuments and must visit UNESCO sites.
Here is a list of some of the best places to visit in Aurangabad and enjoy as a family and get a good feel of the city. Our compilation is a combination of heritage sites, places of religious significance, architectural marvels, places for family fun and finally shopping hotspots. Whether it's a day trip or maybe a long weekend, there's something for everyone-
Ajanta Caves – This UNESCO site is a must visit place in Aurangabad, it is a highly recommended place that is mentioned in every travel website. This group of around 30 caves project Buddhist culture and dates back to the 2nd century CE. It is considered one of the finest forms of ancient architecture and Indian art.
When you explore these caves further you will find that different caves were designed for different purposes. The Buddhist monks used different caves for praying, studying, living and so on. The paintings, carvings and murals give us a glimpse into the lives and traditions of an ancient era.
Ellora Caves – Another UNESCO recognised Heritage site is a fine example of rock cut architecture. The Ellora caves date back to the Rashtrakuta dynasty and were built around the 5th century CE. The caves are numbered and depict Hindu, Buddhists and Jain cultures and traditions.
There are a total of 34 caves at Ellora, of which 12 are Buddhist, 17 are Hindu and 5 are Jain. These caves too are filled with carvings and sculptures of Gods and other statues. You will find elaborately decorated pillars and large sculpted panels and painted walls and ceilings. The Ellora caves also give us detailed sightings of a bygone era.
Bibi Ka Maqbara – This architectural marvel is another one of the famous places to visit in Aurangabad, often considered as Maharashtra's version of the Taj Mahal. Though not as large as the Taj Mahal itself, the historic monument of 'Bibi Ka Maqbara' is also a symbol of love of the Mughal emperor Aurangzeb for his wife DilrasBanu Begum.
This monument is built on an elevated platform with 4 minarets along its four corners. The monument can be reached through stairs from 3 sides and is decorated with magnificent marble and ornamental carvings and designs throughout symbolising immortal love.
Daulatabad Fort – This one is for those interested in history, and is also a prime example of a formidable fort that has stood the test of time. Built in the 12th century CE by the Yadava Dynasty, this impenetrable fort was called the "best fort in India" by the British.
The fort is built on a conical hill with moats and trenches running around the foot of the hill. It is worth taking some time to observe and learn about the intricate defence system it had, the royal bath, massage chambers, well laid out tanks, channels, pipes, ventilators, water cisterns, hall of public audience and so much more. Only by being within this massive fort can one realise its grandeur.
Panchakki – This unique 17th century engineering marvel was built by the Muslim Sufi Saint Baba Shah Musafir. The water powered grinding machine gets its water through an underground water channel that travels more than 8 km and ends in an ornate artificial waterfall that powers a mill.
The mill was used to grind grain which was used to feed garrison troops, disciples of the Sufi saints and other pilgrims. Apart from the other sights at the Panchakki, a must see is the banyan tree which is said to be over 300 yrs. old.
H2O Water Park – while on the topic of water, if you're in Aurangabad for a longer stay then a visit to this water park is bound to keep the children happy and provides fun activities to do as a family. Spanning over 14 acres, this water park is beautifully decorated with green vegetation and palm trees.
The activities at the park include swimming pools for various ages, rain dance floors, a 40 feet drop slide, crocodile and frog rides, tube rides and so much more. There are also food courts along the park to satiate hungry tummies.
Siddharth Garden and Zoo – Another place that children are bound to enjoy is this Garden and zoo. Along with vibrant flowers, green lawns and huge trees, you will find a musical fountain and a statue of Buddha. There is also a zoo where the children can catch a glimpse of wild animals like lions, tigers, leopards and more.
There are areas for little ones to run around, parks to play in and even areas for families to relax and enjoy a picnic. A good place to be in close proximity to nature.
Gul Mandi – Gul Mandi is the largest market in the city. This traditional style market is always busy with a large assortment of things to buy. Best known for its Paithani sarees, this place also houses all kinds of things from sweets to clothes.
The market also houses a temple dedicated to Lord Hanuman for those who would like to spend some moments there.
Connaught Place – A good place to visit if you're on a shopping spree for gifts to take back or looking for souvenir keepsakes. This market gives you an opportunity to buy rare Himroo sarees and shawls, the beauty of which lies in the intricate gold and silver thread work in cotton. The traditional Paithani sarees with its elaborate thread work can also be found here.
Connaught Place is a popular place to explore among all tourists and locals alike, filled with shops, restaurants, hotels, street food stalls, multiplexes and even car showrooms. This market area has something for everyone.
Prozone Mall – towards the end of your trip, once you've had your fill of Aurangabad and long for some familiarity of being back home then head on over to Prozone mall. The first of its kind, this mall is horizontally built and spreads across 20 acres of land which is different from the vertical structures we are used to.
Out here you will come across familiar national and international brands to shop from as well as a variety of restaurants and eateries to try out an assortment of delicacies. You can even play some games with your family or take in a movie at this mall.
These are just a few of the many famous places to visit in Aurangabad. The city is steeped in culture, history and religion. The more time you have, the more places there are to visit in and around the city. Do take the time to explore the sites we've recommended, they are bound to make an impression on you as well as fill you with memories and valuable information.
At EuroKids, we value our Indian culture and take up every opportunity to celebrate our Indian-ness, from celebrating and talking about as many festivals as possible in school to encouraging children to adorn their traditional outfits on special days. EuroKids is an inclusive school welcoming children from a wide variety of backgrounds. Click here to find a centre closest to you and enrol your child today!