Movies Featuring Adorable Pets That Will Warm Kids' Hearts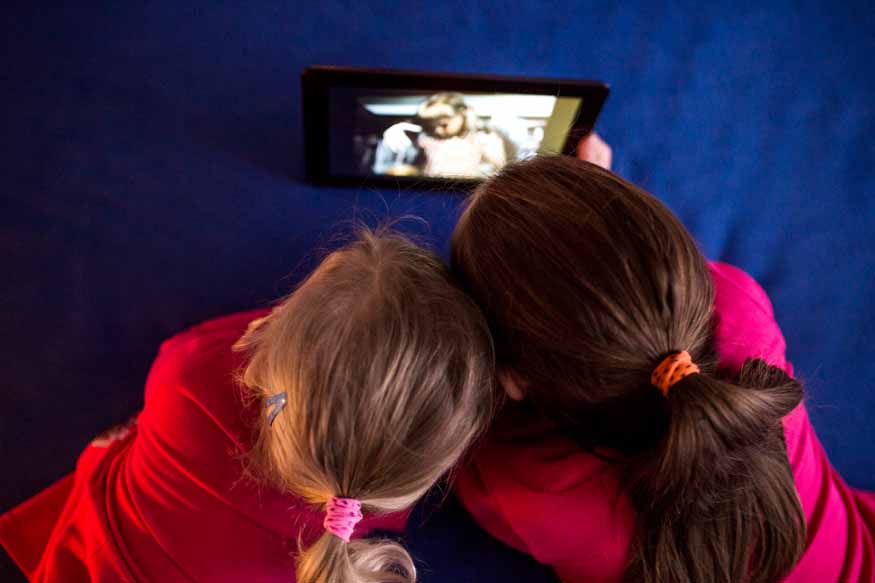 Imagine snuggling up with your child as you watch a brave and determined piglet named Babe, who believes he's a sheepdog, embark on a journey to prove himself on the farm.
Welcome to the enchanted world of cinema, where pet films for kids are a genre that has the entrancing power to captivate spectators of all ages. These touching adventures of our furry friends, whether they are real or animated, are the focus of these cinematic masterpieces. Pet films for kids have a timeless allure that lingers in our memories thanks to their heartwarming stories and spectacular voyages seen through the eyes of our favourite animal pals. We'll start a fun examination of some of the most lovable and intriguing pet films for kids in this blog post. These movies will not only make your little ones feel good on the inside, but they will also teach them vital life truths.
Pet Movies For Kids
Babe (1995): This movie features live-action, anthropomorphic animals talking up a storm. It's a classic about a charismatic piglet who thinks he's a sheepdog. It's not just a cute folk tale about believing in yourself despite the odds – it was even nominated for Best Picture at the Academy Awards.
Lassie Come Home (1943): This 1943 classic is about an 11-year-old girl who is matched with the loving collie Lassie until the family is forced to sell Lassie to a wealthy duke. Lassie, determined to come home to her family, embarks on a perilous journey.
Lady and the Tramp (1955): This lovable story is about two adorable pups—Lady and Tramp—slurping the same noodle right up to their noses. In this story, Tramp comes across the beautiful cocker spaniel whose home life is turned upside down. It's up to the canine to get his new companion back where she belongs.
Old Yeller (1957): This American classic is set in post–Civil War Texas, where the destitute Coates children find a big yellow dog in the cornfield and encounter black bears, boars and the ultimate coming-of-age experience when oldest son Travis is forced to put down his beloved pet after he's bitten by a rabid wolf.
Pets Animated Movie
Kids just love animation movies. Don't they? Here are some of the best pets animated movies:
The Secret Life of Pets (2016)
In "The Secret Life of Pets," bustling New York City serves as the backdrop for an adventurous tale starring Max, a contented terrier, and Duke, a giant and unruly newcomer. A routine walk takes a chaotic turn when they encounter fierce alley cats, leading them into a truck bound for the pound. Their journey becomes a test of friendship and survival, emphasising the value of teamwork and acceptance.
Bolt (2008)
"Bolt" takes us into the world of showbiz from the perspective of a dog, Bolt, who believes he possesses superpowers. Mistaking his owner Penny's kidnapping, Bolt embarks on a cross-country journey, discovering the difference between fiction and reality. Along the way, he forms heartwarming friendships and learns valuable lessons about identity, friendship, and the power of belief.
The Lion King (1994)
Set in the African plains, "The Lion King" follows Simba, a young lion who aspires to become king like his father, Mufasa. However, sinister ambitions lead to Simba's exile, triggering an epic journey of self-discovery and redemption. The film explores themes of responsibility, bravery, and the circle of life, creating a timeless masterpiece with unforgettable characters and mesmerising music.
Pet Story Movie
We have ticked the box when it comes to animation movies. What about movies that both your kids and you can enjoy? Here is a list of some of the best pet story movies:
Marley & Me (2008)
"Marley & Me" is a heartwarming adaptation of John Grogan's memoir, following the Grogan family's life journey with their mischievous Labrador Retriever, Marley. From his puppy days to old age, Marley leaves an indelible mark on the family, teaching them valuable life lessons about patience, resilience, and unconditional love.
Hachi: A Dog's Tale (2009)
Based on a true story, "Hachi: A Dog's Tale" revolves around Hachikō, an Akita dog who waited at Shibuya Station for his owner for nine years after his owner's passing. Hachikō's unwavering loyalty serves as a moving testament to the extraordinary love and devotion that dogs can offer, even in the face of loss.
A Dog's Purpose (2017)
"A Dog's Purpose" explores the journey of a dog named Bailey through multiple lifetimes and owners. Bailey seeks to discover his purpose in each incarnation, bringing joy, comfort, and meaning to the lives of those he encounters. The film beautifully illustrates the profound impact pets have on our growth, happiness, and interconnectedness.
Pet Life Movie
Something about the lives of pets warms our hearts, right? Here are some great pet life movies:
Homeward Bound: The Incredible Journey (1993)
"Homeward Bound: The Incredible Journey" tells the heartwarming story of three loyal pets – Shadow, the wise Golden Retriever, Chance, the playful American Bulldog, and Sassy, the regal Himalayan cat. Separated from their human family, this trio embarks on an incredible adventure through the wilderness, displaying remarkable determination and unwavering loyalty.
Beethoven (1992)
In "Beethoven," we meet the lovable St. Bernard, Beethoven, who finds his way into the Newton family after escaping dog-nappers. Despite his clumsy antics, Beethoven's affectionate nature endears him to the Newtons, highlighting the unique bond between pets and their families.
101 Dalmatians (1961)
The Disney classic "101 Dalmatians" tells the love story of Pongo and Perdita, two Dalmatians who have to save their pups from Cruella De Vil. This ageless tale for all ages emphasises the strength of love, family, and unity in this animated masterpiece.
We are sure that these movies will warm your heart. They will also make you fall in love with pets all over again.
It's time to grab some popcorn and watch some of the best kid-friendly pet films with your children now!
EuroKids is a well-known name in preschool education, and speaking about nourishing young hearts and minds, it is. We are committed to promoting the complete development of young learners by offering a nurturing and exciting environment for kids. Consider EuroKids if you're looking for a preschool that prioritises innovation, creativity, and your child's wellbeing.
So, why wait? Let the magic of pet movies for kids fill your home with laughter, inspiration, and warmth, and don't forget to explore the educational opportunities offered by EuroKids to set your child on a path to a bright future.
Happy watching!