Here's how you can utilize leftover rice to prepare imaginative meals that kids will enjoy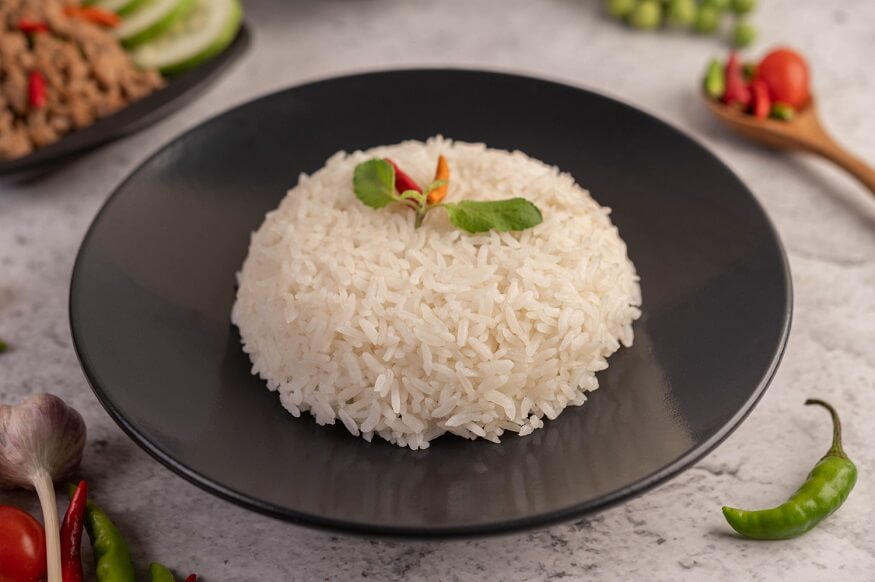 Creative Leftover Rice Recipes for Kids
Rice forms one of the staple kinds of diets in Asian countries, especially in India. Leftover rice is often found in the refrigerator, waiting to be repurposed. One of the leading causes of poverty is food wastage. This is why it is so important to minimise food wastage and even make our little ones aware of it. One of the easiest ways of avoiding food wastage is by repurposing leftover food. One of the quickest things to repurpose and something that is almost always found in the refrigerator is rice. Quick, easy and imaginative rice recipes for kids are a good way of putting leftover rice to use and at the same time teaching little kids about cooking. Luckily for you, we've got some of the most simple rice recipes for kids on our list today.
Simple rice recipes for kids are all it takes to engage children in a productive activity while also making them socially conscious of the food shortage that so many countries face. Perhaps the best instance of this was back in 2020 when the world was plagued by COVID-19. It not only claimed many lives but also left many homeless, jobless, and poverty-stricken. To rise above, we as adults need to inculcate the habit of minimising the wastage of food and teach our children the same. If you've been wondering how to repurpose leftover rice to make something not just edible but also tasty and mouth-watering delicious then you've come to the right place.
Making Creative Leftover Rice Recipes For Kids
Fried rice- One of the best ways of reusing leftover rice is by tossing it in a wok and making fried rice. The recipe is simple and easy to make and the icing on the cake is that it doesn't take much time at all. This lip-smacking delight serves as a snack and as a meal for lunch or dinner. The fried rice can be made to your taste by customising it according to your very own food preferences. You could put it together with some vegetables and egg or go the extra mile and add some chicken or tofu to it. Either way, it's bound to taste good and fill your little one's tummy.


Rice balls- Rice balls, also known as onigiri in Japanese cuisine, are a fun and interactive way to serve leftover rice. Kids can help shape and fill these little delights with their favourite ingredients. This is a one-of-a-kind oriental rice recipe for kids to make and enjoy. The rice balls taste best when served with some greens, and bits of chicken. You can add a little pepper to spice things up and even have it with a simple broth. Dipping it in a homemade sauce or tomato ketchup will heighten the flavour of rice balls.


Rice pudding- If you're wondering whether or not to throw leftover rice away into the thrash, just don't. Here's an innovative way to make a pudding which your kids will love. This healthy pudding can be easily made by simmering it with milk, sugar and vanilla essence to give it a wonderful flavour and aroma. Almost all kids have a sweet tooth and this is one of the best ways of killing two birds with one stone as it puts the leftover rice to good use while also satisfying their burning desire for something sweet.


Rice salad- This easy-to-make leftover rice recipe will leave your children with tongues watering and waiting for more. Mixing the rice with diced tomatoes, cucumbers, capsicum and other greens will make the ideal rice salad for your little ones. Top it off with some yoghurt and it becomes a healthy and nutrient-filled snack. This can be consumed as a snack after playtime or even after completing their homework.


Rice pancakes- Children love pancakes, especially for breakfast. If there's some leftover rice in the refrigerator after last night's meal, here's a way you can put it to use. All you need to do is make a simple batter, consisting of flour, milk, eggs and sugar. along with the rice. You can serve this with a drizzle of chocolate sauce, honey or even fruits.


Stuffed peppers- As the name implies, it's nothing but bell peppers cut in half and stuffed with rice, chicken, oregano, chilli flakes and other seasoning. To do this start by cutting the bell pepper in half and removing the seeds. Once the seeds are removed, the bell peppers are ready to be stuffed. You could also add some cheese while baking it to make it more appealing and flavourful.
Leftover Rice Benefits
As mentioned earlier in the article, one of the main purposes of repurposing leftover rice is to minimise food waste and to teach children the same. What our current generation learns from us is what they will carry forward to the next generation.


Believe it or not, doing so actually teaches kids about food sustainability. It teaches them the importance of using what you have and also how to plan meals according to available ingredients.


Saving time and effort is another reason for reusing leftover rice. Cooking rice from scratch takes time, and it can be a bit finicky to get the perfect texture. By having leftover rice in the refrigerator, you can skip this step and prepare meals more quickly.


Leftover rice provides the perfect opportunity for making a tasty yet budget-friendly meal. When you repurpose it into different dishes, you can create satisfying meals without breaking the bank.


Having to repurpose leftover rice makes one think out of the box. It encourages creativity in cooking and also teaches the same to your little ones.
Here at EuroKids, we strive to achieve excellence when it comes to child care and the overall development of your little ones. We are firm believers in the fact that nutrients in kids nurtures the mind, body and soul. We teach children values that carry them through life and mould them into young adults who emerge successful and responsible citizens. If you want to learn more about child health and education, don't forget to visit us at our blog or head down to our closest preschool to you.