7 easy rice recipes for infants, toddlers, and children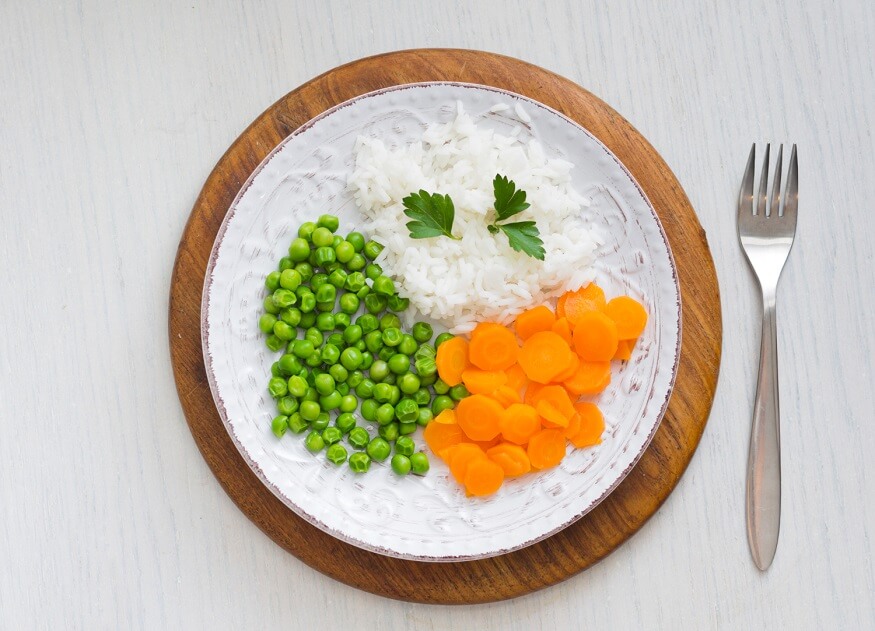 Quick Rice Recipes for Babies and Kids
Whether it is breakfast, lunch or dinner, you are always found with your MasterChef hat on, trying to scramble the perfect meal for your kids. A meal that is healthy, quick and easy to rustle up with common kitchen ingredients. And most importantly, a meal that your kids love!
Now that is a tall order! But not an impossible one. If you've got some rice at home, you can rustle up a storm in no time! Here are some quick rice recipes for babies and kids that they are sure to love!
Curd Rice
Rich in calcium, curd rice is not only an easy rice recipe for your babies, but it is also wholesome and nutritious.
Ingredients
1 cup curd
1 cup boiled rice
Method
Add the curd to the rice and mix them well to form a consistency your child will enjoy eating. You can add salt, sugar, coriander or mustard seeds to add a bit of flavour to the recipe.
Potato Rice
This one is more about the benefits of rice for babies, which include easy digestibility, increased energy and improved blood cholesterol levels. Since rice is gluten-free, it can be particularly good for kids with stomach sensitivity.
Ingredients
1 potato, boiled and mashed
1 cup of boiled rice
Salt and chilli powder to taste
1 teaspoon mustard oil
Method
Add mustard oil, chilli powder and salt to the mashed potatoes and mix well. Now add this to a cup of boiled rice and serve it to your kids! They will be sure to gulp it down!
Ripe Mango Rice
If your kids love mangoes, they will absolutely adore this dish! However, if your child is suffering tummy issues, we suggest steering clear of this one.
Ingredients
½ cup ripe mango, chopped or ½ cup mango juice
1 cup boiled rice
Method
Wash, peel and chop a ripe mango and keep it aside. Once your rice has boiled, mix the two together to prepare this dish. You can add sugar to sweeten it, or use freshly squeezed mango juice instead of mango chunks.
Peas Rice
Who does not love a bowl of rice and peas mixed together? Both you and your kids will love this simple meal. Plus, peas are a great source of vitamin C, potassium, magnesium, calcium and flavonols.
Ingredients
½ cup green peas, boiled
½ teaspoon lemon
1/4th teaspoon cumin
1/4th teaspoon each chilli powder and sugar
1 cup boiled rice
Salt to taste
Method
In a pan, add a tablespoon of clarified butter along with the cumin seeds. Then add each of the ingredients listed above and mix them well. Once cooked, serve with a side of yogurt.
Sweet Potato Rice
This one is for the winter season. Sweet potatoes and rice together make for a heavenly combination!
Ingredients
2 small sweet potatoes, boiled and mashed
1 cup boiled rice
Method
All you need to do is mix the two together and your dish will be ready! It is not necessary to add other ingredients to make this dish tasty. However, you can add a pinch of lemon and salt if you want.
Tomato Rice
If you want to reap the most of the benefits of rice for babies, you must try this recipe! Tomatoes are a rich source of folic acid and vitamins A and C.
Ingredients
1 cup tomatoes, finely chopped
1 teaspoon chilli powder
1 teaspoon cumin powder
1 teaspoon mustard seeds
1 teaspoon sugar
1 teaspoon oil
1 cup boiled rice
Salt to taste
Method
In a pan, heat oil and add mustard seeds and cumin powder. Next add the tomatoes. Saute the mix till the tomatoes soften. Then add all the rest of the above ingredients and cook for a few minutes. Serve hot.
Lemon Rice
A well-known dish in the southern parts of India, this easy rice recipe for kids will quickly become one of your go-tos on a busy day!
Ingredients
2-3 teaspoons of lemon juice
1 teaspoon mustard seeds
1 teaspoon split black gram
1 teaspoon cumin seeds
1 teaspoon vegetable oil
Salt to taste
A dash of turmeric
A couple of curry leaves
Green chillies (optional)
Method
Heat the oil in a pan and add all the spices listed above (except salt) along with the split black gram. Once they have been roasted, add salt, lemon and the rice. Mix well and serve hot!
Apart from these, you can also try rice flour recipes for babies. Rice flour recipes for babies include dishes such as rice flour cakes, rice flour upma, rice flour phirni, rice flour rolls and more. We at EuroKids understand the importance of healthy and nutritious food, and strive to offer our students well-cooked meals in our school cafeteria. To know more about us, drop by at your nearest EuroKids centre.