Exploring World Music Day: 8 engaging activities for elementary schools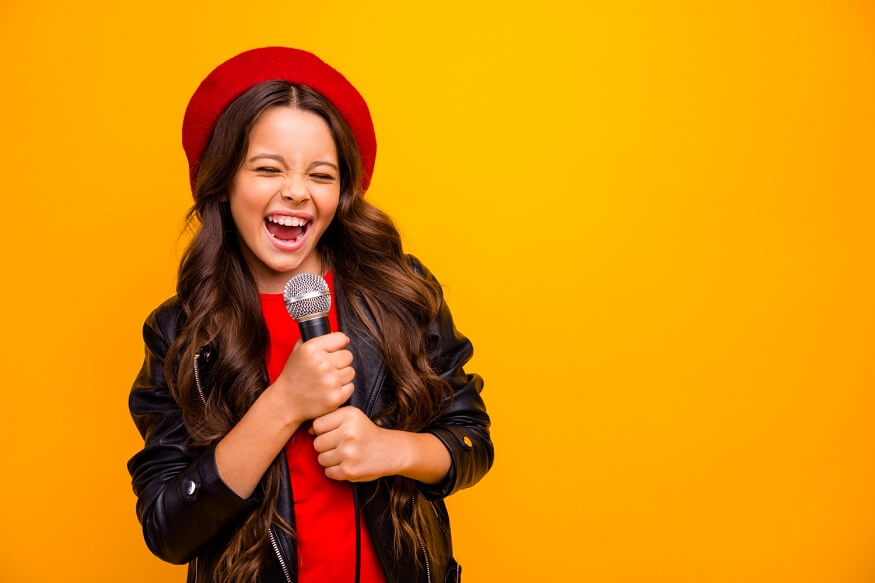 Engaging World Music Day Activities for Elementary Schools
Whoever said that music is a universal language got it so right! Few things bind people together from all over the world as well as music does. You do not need to know the language of a song to feel it. Even to understand it. Because music above all else is an emotion. The kind that transports you, makes you feel heard and heals you when you need it the most.
It is no surprise then that we celebrate World Music Day every year! Music truly deserves all the recognition, love and admiration it can get. And naturally it deserves to be celebrated. Not just on an individual level but in schools too. And we have got the perfect activities lined up here which you can easily use to celebrate World Music Day in your elementary.
However, let us get to the basics first!
When is World Music Day?
World Music Day falls on June 21st every year. In fact remembering when is World Music Day is actually a pretty easy task! It coincides with the summer solstice. So every time you think of the longest day of the year, you will invariably end up remembering World Music Day.
Why do we celebrate World Music Day?
That is a very interesting question. Why we celebrate World Music Day boils down to one thing: the universal love for music. The aim of this event is to wave the flag of peace and global brotherhood, thus emphasising on the binding aspect of music which can bring different cultures and countries together through this common love.
The history of World Music Day can be traced back to France of the early 1980s. Back in 1980, Jack Lang, the Minister of Culture for the country initiated the concept of a worldwide day in honour of the power of music – an idea that was first floated by Maurice Fleret, a famous French musician.
France declared June 21st as World Music Day and the response was overwhelming, both from participating musicians and the public.
Preschool activities to celebrate World Music Day
Planning to celebrate World Music Day in your elementary school? Try any one of the fun activities given below to get your whole school in the spirit of this awesome day!
Make kids dress up like their favourite artist
Take a break from the school uniform and get the kids to dress up as their favourite music star instead! Rock and pop stars are known for their distinct look, so it will be quite a bit of fun for kids to get the chance to look like their favourite for a day. You can even host a competition where the best dressed kid could win a special, musical prize!
Make them bring their favourite CD to work
You could host it like a show and tell. Keep a music player in front of the class, next to the teacher's desk. Get each kid to come up with a CD of the music they love. Put the CD in the player and let them play their favourite song from the album. Do this till every kid in the class has shared the songs they love.
This simple activity is a great way to herald in World Music Day celebrations. It also gives each child a platform to share the music they love, while exposing the rest of the kids in class to new kinds of music that they can develop an appreciation for. It's a win-win!
Kickstart the day with relaxing tunes
Here is another bit of interesting trivia: 21st June is also International Day of Yoga everywhere. So if you want to celebrate both, what better way than to start the day on a calming, yogic yet musical note? Get your students to participate in simple yoga exercises set to the tune of relaxing music. Not only is it a great way to start any day, you can also use this as an opportunity to teach kids about the healing effects of yoga and music!
Host a rock band contest
Or a pop band contest. The choice is yours. The point is to give kids the platform to exercise their creativity and flaunt their musical talents in a healthy spirit of competition. The only thing you need to keep in mind is to give students about a month's notice in advance that you will be hosting an elementary school music band contest. This will give kids (and their parents) enough time to prepare and form a band in case there are none to begin with.
Make them review a new song
This could be a nice and simple class activity! Especially if you want to encourage children to write new forms of music. Give each child in your class a new song from a new genre they have not heard and ask them to listen to it as homework. Once they listen to it, ask them to review the song, describing if they liked it, what they liked about it and how they felt while listening to it.
Celebrate rhythm & blues with an all-blue dress code
If you have decided on a theme like the blues for this World Music Day celebrations, reinforce it by making all the kids show up dressed in blue. Play some famous blues songs throughout the day, imparting interesting facts concerning the artist, the song or the genre itself. You could even get the teachers dressed in blue to get the whole school to participate!
Celebrate different musical eras
For this activity, each section of a class could be assigned different musical eras, for example, jazz from the 50s, rock from the 80s, pop from the 90s etc. Each class can then prepare a presentation and a song from that era and present it during assembly to the whole school. This could be a really fun and engaging activity for all.
Make musical posters
Finally, you could honour World Music Day by getting kids to create interesting posters of bands, music artists, eras or genres and have them put up in your classroom. You, of course, have the option to turn this into a competition as well wherein the best handmade poster could win a special prize.
Given above are just a few of the ways in which you can get preschoolers to celebrate and appreciate the power of music. At EuroKids, we incorporate music into our lessons so kids can get access to a well-rounded education. If you wish to know more about our syllabus, you can get in touch with us at your nearest EuroKids centre.