Exploring the World of Children's Books- Must-Reads for Different Age Groups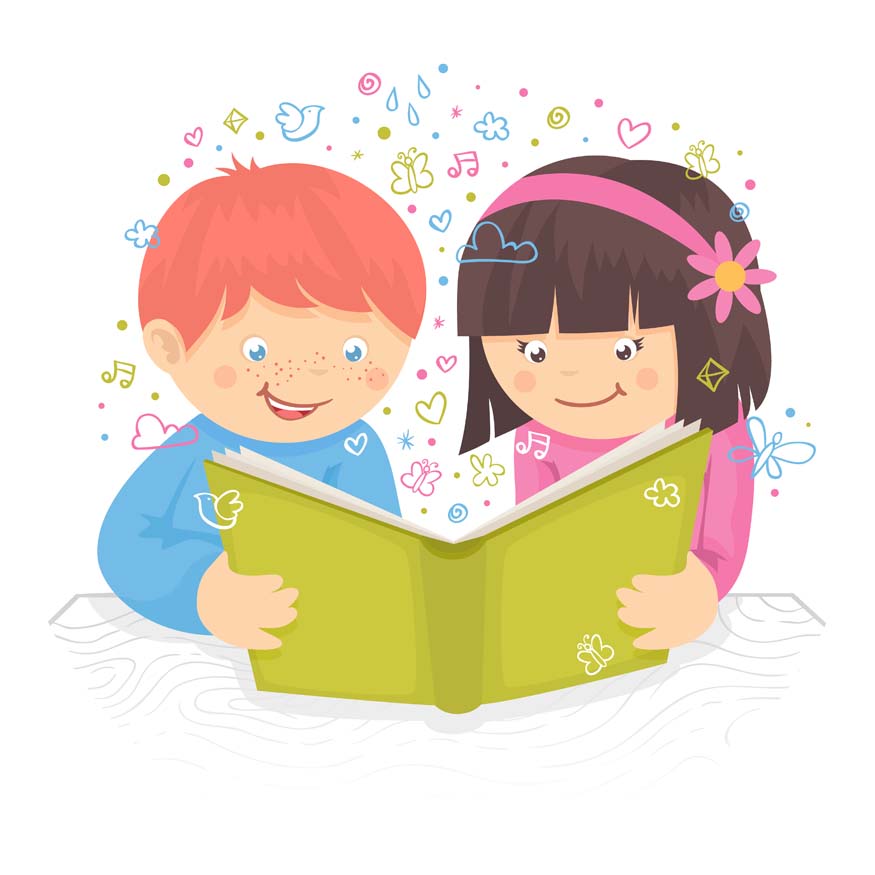 Discover the Best Children's Books
If there is one thing you want to pass onto your children, make it 'The Love of Reading.'
A good book can keep a child engrossed for hours.
A 'great' book can change their life forever.
There's just something irresistible about the thought of curling up with a good read on a rainy afternoon. Why not pass on this wonderful habit to your little ones, and grant them the luxury of being transported into magical worlds?
That too, while still in the confines of their homes!
In this article we have carefully compiled for you, a list of the Best Children's Books of All Time. If you want to get your children reading books, this is a good place to begin.
The Best Children's Books for All Ages
Here is our list of what we believe to be the best children's books of all time. This list of children's books is a compilation of famous children's books for all age groups.
Time to put on your reading glasses, and enter a world especially curated for Little Bibliophiles!
Where is Baby's Belly Button? by Karen Katz
This one's for the youngest readers of all. Babies will be delighted as you look for the parts of the baby's body, by lifting the flaps in the pages and playing 'Peekaboo!'
Ages: 0 to 1 years
Llama Llama Red Pyjama by Anna Dewdney
When looking for good books for smaller children, you can't miss out on this one! In it, the sweet Llama gets ready for bed along with the comfort and love provided by his Mama. This is a wonderful book series for toddlers that have just begun their reading journey.
Ages: 1 to 3 years
My name is Malala by Malala Yousafzai
Looking for good books for children? Try this one. Nobel Prize Winner and education activist Malala Yousafzai shows us that even the most influential people in the world are essentially human. Bonus: The outstanding illustrations by Mariam Quraishi.
Ages: Baby to 3 years
Goodnight Moon by Margaret Wise Brown
Looking for a lullaby to put your child to sleep? Try reading them this soothing book instead! It follows the bedtime rituals of the endearing Bunny, who wishes all the non-living objects in his room Good Night, before he sleeps.
Ages: 2 – 3 years
Round is a Tortilla: A Book of Shapes by Roseanne Thong
In this fun Picture Book, children will discover all about the myriad shapes around them. From 'Rectangular' Ice-cream carts to 'Triangular' slices of watermelon, this book will reinforce the shapes found in your child's everyday life.
Ages: 2 to 4 years
The Very Hungry Caterpillar by Eric Carle
If you're looking to begin with one of the most famous children's books, you must give this one a shot. This timeless story of a caterpillar accompanied by some beautiful artwork, makes it a favourite of both Baby and Parent!
Ages: 2 to 7 years
Where the Wild Things Are by Maurice Sendak
Getting your children to read books is easier, when you choose creative books like this one. It tells the tale of young Max, who spends his time in the forest, imagining wild animals and pushing the limits of creativity.
Ages: 3 – 5 years
I Am Actually A Penguin by Sean Taylor and Kasia Matyjaszek
Books can be especially empowering, when they show us it's okay to 'Be yourself.' Like this story about a little girl, who decides to become a penguin when given a penguin costume.
Ages: 3 to 5 years
The Velveteen Rabbit by Margery Williams
This is a tale about Love, with a dash of Magic! In it, children are exposed to the feelings of a stuffed rabbit, who transforms into a real, living being with the help of his owner.
Ages: 4 to 6 years
The Giving Tree by Shel Silverstein
A book that imparts important Life Lessons to children, it tells the story of a boy and an apple tree.
Ages: 4 to 6 years
Noddy Goes to Toyland by Enid Blyton
What better book for children to read, than one which touches upon the life of one of the most beloved fictional characters? Namely, Noddy! Kids will enjoy following Noddy's early life adventures in this book, a classical gem that children will find unputdownable.
Ages: 4 to 7 years
Babies around the World by Puck
One of the best children's books, this wonderful Board Book teaches children how to say 'Hello' to people in different languages. Bonus: The cheerful illustrations that are inclusive in nature, show children engaged in their daily lives.
Ages: 5 to 6 years
Charlotte's Web by E.B. White
This charming tale follows a curious little girl named Fern, who lives on a farm with her parents. She becomes friends with a pig named Wilbur. As Wilbur grows, she gradually comes to realise that he will be mercilessly slaughtered if no one buys him. The highlight of the tale is the brave Spider that tries to save Wilbur.
Ages: 7+
Harry Potter and the Sorcerer's Stone
There's no way our list could be missing a Harry Potter book! All children love Harry Potter, after all. It's best to begin with this first book in the series, where Harry is introduced to the world of Wizards.
Ages: 7 to 9 years
Coraline by Neil Gaiman
This 'modern classic' from the stable of Neil Gaiman, tells the spooky tale of an 'Other Girl' with another version of her family.
Ages: 9 and up
Malgudi Days
For children who are more mature, this one's a perfect pick. They will find themselves absorbed in the life of the people of Malgudi village, in this novel that is well-known for its stunning Picturization.
Ages: 10 to 12 years
At EuroKids, we recommend that you do as much as you possibly can to inculcate in your children the love of reading good books. Not only do books keep your children entertained, they also widen their consciousness and push them to think in new ways.