Exploring The Significance Of Ethnic Children's Clothing For Upcoming Indian Festivals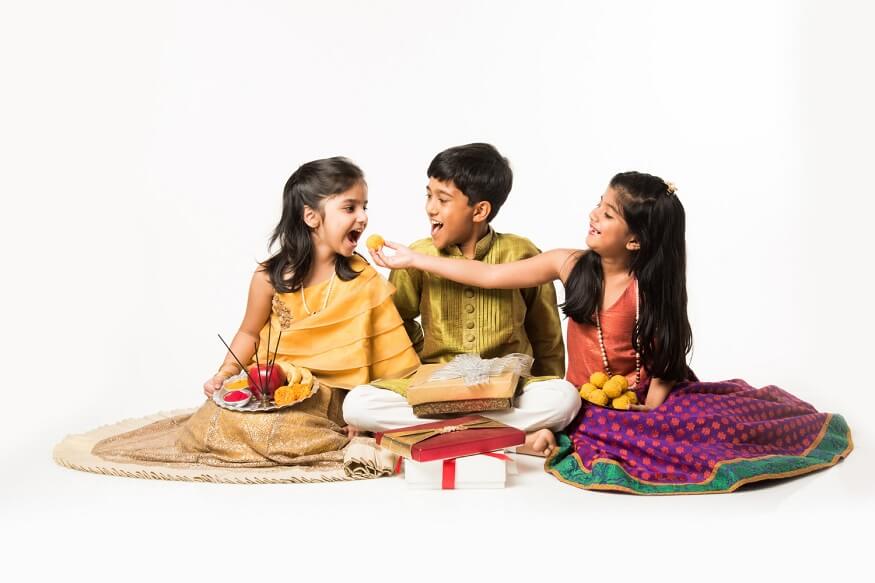 Magic is in the air right now!
Can you feel it?
Of course you can. After all, the festive season has officially begun. And it is so amazing that it is here to stay now! That too all the way till the end of the year.
But do you know what that means? It is also time to bring our finest ethnic wear and put your most fashionable foot forward as you get into the mood for celebrations galore!
Not just for you though. Your kids get the chance to deck up this time of the year!
Always an aww-adorable moment, ethnic clothes for kids is a great way to connect the youngsters of our generation to their Indian roots.
And you know what? Most Indian ethnic dresses have a story or a significance unique to them. So let's deep dive into their world and take a peek at the best ethnic clothes for kids this festive season!
Ethnic wear for girls
There are just so many options that can make your little princess shine! We mean, we cannot blame you if you get a little misty eyed watching your little girl in any of these kids festival clothes. Especially if this is the first time you will be dressing her up this way.
Salwar kameez

If you are looking for a comfy and super practical choice of Indian culture clothing for your baby girl, you cannot go wrong with this one! Salwar kameez is so versatile and beautiful. Comprising a long top and a pair of pants, you can style your little one in any of the many variations of this outfit – from Anarkali to Sharara, the choices are 100% endless!

You can even opt for an Indo-western style in this one. Plus, you get the choice of prints, patterns, embroidery, sequins and so much. You can really doll up your little girl if you get matching accessories too such as jhumkas (earrings), bracelets, payels (anklets) and more.

As for the significance of this clothing, several cultures of India have their spin on this easy attire. While in Punjab the kameez is short and the salwar loose; in Kashmir the kameez is long and the salwar is straight. That is not all. Religions such as Sikhism and Islam consider salwar kameez to be a decent form of clothing in which one can pay respect to the gods. Salwar kameez has also been designed to be simple, functional and comfortable. Though you can obviously amp it up during the festive season by styling your kids in a fancy way!

Lehenga choli

Indian festival clothing is absolutely incomplete without lehenga choli! In fact, the history of this graceful garment can be traced back to the era of Lord Krishna when gopis used to dress in beautiful lehenga or ghagra cholis.

Since then, lehenga choli has been adopted by several cultures of India. You will find the vibrant mirror work ones in Gujarat, and the beautiful hand-embroidered ones up north. In fact, red coloured lehengas are considered auspicious and the perfect bridal attire in Northern India.

Coming to your little munchkin though, make sure you style her in a lehenga that is comfy. Since nothing can stop kids from going helter-skelter, it is wise to choose a skirt length that does not get in the way of your tiny girl's feet. As for the colour, the brighter the better!

Saari

How can we not talk about the quintessential saari when it comes to Indian festival clothing?! These 9 years of pure elegance have a deep cultural significance as well. Wearing a saari around your elders is considered to be a sign of respect. It shows dignity and grace, and is the finest symbol of modesty and femininity.

We suggest getting a pre-stitched pant-style saar for your baby girl during this festive season. It will be super easy to wear and super comfy to walk around in. Plus, it will make your little angel look like a million bucks!
Ethnic wear for boys
If you want your little tyke to look sharp as a tack this festive season, we suggest you get any one of the following ethnic clothes. Of course, we will tell you about the cultural significance each of them carry so you get to learn and teach a little bit too.
Pathani suit

Just like the salwar kameez, the significance of the pathani lies in being a simple and modest item of clothing. The only difference is this one is for boys. Considered to be respectable, this one is often worn with a waistcoat during special occasions – be it a festival or a wedding. We can tell you for sure that it is very classy and kind of manly too, making your baby prince look like a grown man!

We recommend getting a pair in bright jewel tones this festive season. Throw in the waistcoat too to make your boy look extra festive. Matching shoes will be a big bonus on the style front!

Kurta pyjama

Another one of the kids festival clothes that shares the same DNA as the salwar kameez, kurta pyjama is like the simpler cousin of the pathani suit. But that in no way means that kurtas cannot be fun! You can always opt for bright colours such as maroon, turquoise, coral and more! Plus, there are multiple types of prints and embroideries to choose from. Just take your little boy along with you and let him choose his festive attire.

Sherwani

A symbol of royalty, stature and sheer elegance, the sherwani is the quintessential boy's attire for the festive season. There is a reason why you see them in every single Bollywood wedding scene. The groom is always shown wearing one and that is because nothing can quite match up to the elegance and grandeur of the sherwani. It is regal through and through. The preferred outfit of the nobility.
If you are getting a sherwani for your tiny handsome man, be sure that it is trendy. Sherwani styles keep changing each season, and your pretty boy would want to stay in style. Choose fabrics that are comfy and top up the look with a pair of royal jootis!
We think any Indian festival is incomplete without Indian attire. Dressing your children in ethnic festive clothing is bound to harbour in them a deeper appreciation for our cultures and customs. At EuroKids, we encourage our preschoolers to dress up in culturally appropriate clothes during each festive season, thus teaching kids about different cultures and how all of them can coexist harmoniously. We also make learning fun for kids! You can visit any of our branches to find out more.