Exploring the Cultural Tapestry: Best Places to Visit in Uttar Pradesh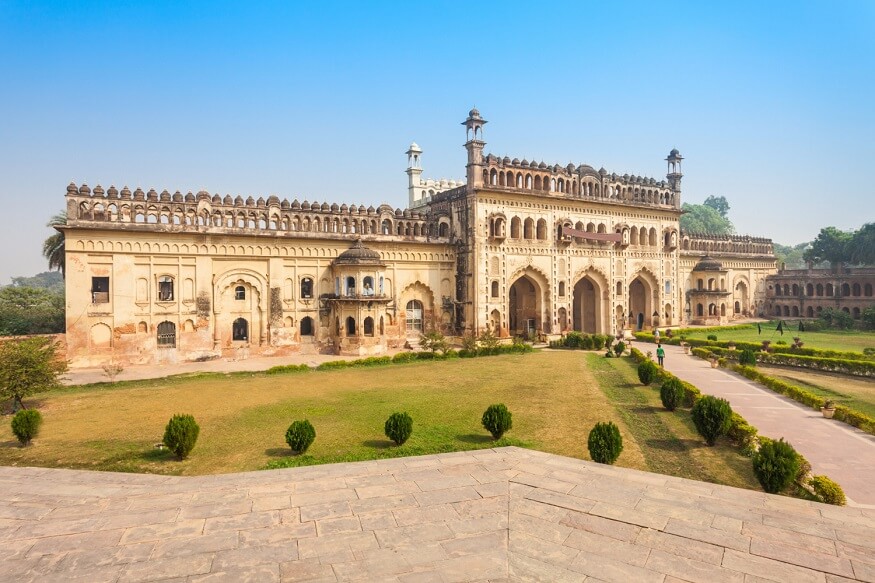 A rich tapestry of culture, history, and spirituality can be found in Uttar Pradesh, the nation's central region. There are so many amazing places to visit in Uttar Pradesh and each one is special and significant in its own way. Uttar Pradesh offers a wide range of experiences for visitors, from the famed Taj Mahal to the spiritual retreats along the Ganges. By highlighting its well-known cities and must-buy goods, we'll take you on a tour of Uttar Pradesh's top tourist destinations in our guide.
Agra – Home to the Taj Mahal

Agra must be included at the top of any list of the best places to visit in Uttar Pradesh. It is well known around the world for housing the famous Taj Mahal. An outstanding example of Mughal construction, this magnificent white marble monument is a UNESCO World Heritage Site. A trip here is a voyage through love and history. Don't forget to visit the neighbouring Fatehpur Sikri and Agra Fort. Shop for fine leather products, sweets, and marble crafts while you're in Agra.

Varanasi – The Spiritual Epicentre

The spiritual centre of India lies in Varanasi, sometimes referred to as Benares. It is a city that never sleeps and is tucked away on the banks of the revered Ganges River. Awe-inspiring rites and ceremonies are held daily at the Ganga ghats. Take a boat excursion to see the captivating Ganga Aarti at sunrise or sunset. Don't pass up the chance to purchase brassware, famed Banarasi paan, and Banarasi silk sarees.

Lucknow – The City of Nawabs

The Nawabi culture and graceful lifestyle are both associated with the capital city of Uttar Pradesh, Lucknow. Historical structures like Bara Imambara and Chhota Imambara are examples of how grand the city is. Explore the historic markets in Hazratganj and Aminabad for some delectable kebabs and chikan (traditional hand-embroidered fabric).

Allahabad – Confluence of Spirituality

The confluence of the venerable rivers Ganges, Yamuna, and Saraswati is in Allahabad, currently called Prayagraj. It is a place of great religious significance and is the setting for the Kumbh Mela, the biggest human assembly on Earth. Visit the beautiful Allahabad Fort and the Triveni Sangam. Additionally, you can purchase well-known Allahabadi treats like "gujia" and "kheer mohan."

Mathura – Lord Krishna's Birthplace

The mythology and spirituality of Mathura, the birthplace of Lord Krishna, are rich. A popular destination for pilgrims is the Krishna Janmabhoomi Temple. In addition, the city is well-known for its exuberant Holi celebrations. Remember to purchase some wonderful Mathura pedals (milk fudge) and Krishna figurines as keepsakes.

Ayodhya – The Birthplace of Lord Rama

The fabled city of Ayodhya, which is linked to Lord Rama, draws both pilgrims and history buffs. Visit the Kanak Bhawan, Hanuman Garhi, and Ram Janmabhoomi Temple. Ittar, a type of perfume, and sarees with elaborate zari embroidery are two of Ayodhya's most well-known exports.

Sarnath – A Buddhist Pilgrimage

A prominent Buddhist pilgrimage place is Sarnath, which is close to Varanasi. Learn about the Sarnath Museum, the Dhamek Stupa, and other fascinating archaeological sites. For those seeking peace, Sarnath is the ideal destination because it fosters quiet thought.

Gorakhpur – The Land of Gorakhnath

Gorakhnath, a respected saint, inspired the naming of Gorakhpur. A major draw in this area is the Gorakhnath Temple. The city is well-known for its pottery, terracotta sculptures, and "famous Gorakhpur ki chaat," a delectable food you simply must taste.

Jhansi – The Valor of Rani Lakshmibai

The courage of Rani Lakshmibai, the warrior queen who was instrumental in the Indian Rebellion of 1857, is associated with the city of Jhansi. Investigate the Rani Mahal and the old Jhansi Fort. Don't forget to get fine metalware and "Jhansi ki jutiyan," the local footwear.

Meerut – The Sports Hub

A prominent centre for the production of sporting goods is Meerut, which is renowned for its vibrant sports culture. Discover the Sardhana Church, St. John's Church, and the Hastinapur Wildlife Sanctuary. Consider buying high-quality sporting gear and artisanal scissors while you're in Meerut.

Chitrakoot – The Land of Epic Tales

Hindu mythology is deeply ingrained in Chitrakoot, a serene village tucked away in the heart of nature. It is thought that this is where Lord Rama, Sita, and Lakshmana lived out their years of exile. Investigate the Gupt Godavari caves, renowned for their ethereal ambiance, and the Kamadgiri Parvat, where Lord Rama is reputed to have meditated. The colourful handicrafts of Chitrakoot, such as wooden toys and traditional jewellery, make excellent gifts.

Kanpur – The Industrial Heart

Kanpur, known as the "Manchester of the East," is a thriving industrial centre with a fascinating past. Visit the Green Park Stadium, the JK Temple, and the Allen Forest Zoo. For people who enjoy shopping, Kanpur is well known for its leather products, particularly premium leather shoes and accessories.

Kushinagar – The Final Resting Place of Buddha

For Buddhists, Kushinagar holds a special place in their hearts. Lord Buddha is thought to have gained Mahaparinirvana, his ultimate enlightenment, there. Learn more about the calming Mahaparinirvana Temple and the recognizable Nirvana Stupa. A distinctive location to browse for religious souvenirs is Kushinagar, which is well-known for its exquisite stone sculptures and Buddhist artefacts.

Uttar Pradesh is a fascinating state that provides a glimpse into India's rich history, spirituality, and cultural legacy thanks to its wide variety of sites. This state has everything, whether you're looking for historical context, spiritual comfort, or a good time at the mall. In the heart of India, carefully consider your itinerary, acquaint yourself with the culture, and have some priceless experiences.
Every traveller can find something to enjoy in Uttar Pradesh thanks to its diverse destinations. This state has experiences to offer everyone, whether they are history buffs, spiritual seekers, or compulsive shoppers.
Plan your vacation carefully before leaving on your excursion to experience these well-known locations in Uttar Pradesh. Make sure you have all the required travel paperwork, reserve lodging in advance, and take transportation into consideration.
For more such interesting blogs, Visit EuroKids.