Discover Kid-Friendly Fun in Bhubaneswar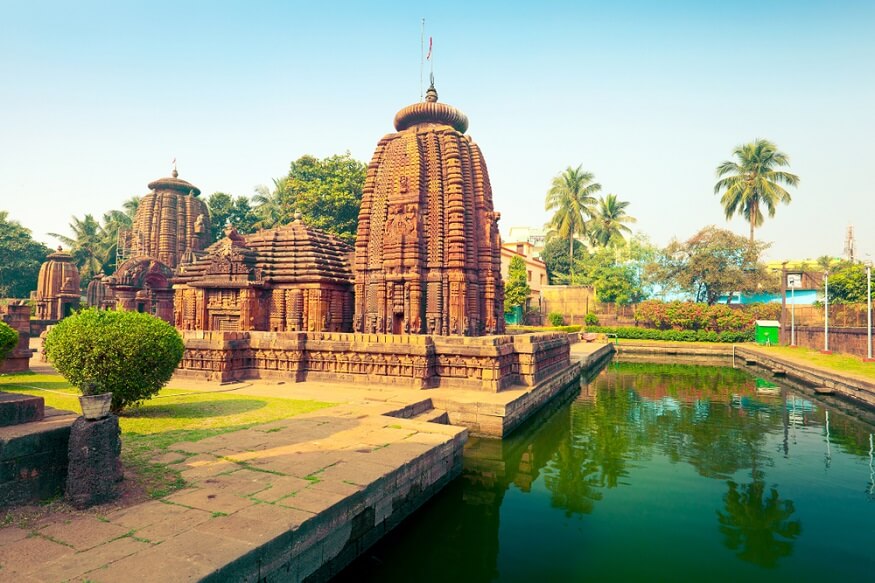 Bhubaneswar, the vibrant capital of Orissa, beckons you with its captivating history and lush landscapes. Imagine the excitement in your child's eyes as they watch a magnificent white tiger roam freely at Nandankanan Zoological Park or the curiosity piqued as they navigate through the interactive exhibits at the Regional Science Centre. The city is an intriguing fusion of antiquity and modernity. Today, let's step off the well-beaten tourist path and dive into the city's plethora of kid-friendly attractions and things to do in Bhubaneswar. Let's explore the famous places in Bhubaneswar that not only offer fun-filled activities but also foster a love for learning in your young ones.
Nandankanan Zoological Park

Spread over 400 hectares of lush greenery, Nandankanan Zoological Park is a haven for wildlife enthusiasts and one of the best places to visit in Bhubaneswar. Over 158 kinds of animals call the park home, including the endangered white tiger, Indian pangolin, Asiatic lion, and many more. Children can marvel at these fascinating creatures, learn about their habitats, and even partake in a 'zoo safari' that will undoubtedly leave them awe-struck. This park is considered to be one of the most famous places in Bhubaneswar.

Regional Science Centre

The Regional Science Centre in Bhubaneswar should be on your list of must-see places if your child is a future scientist or is just curious about the world. A plethora of interactive exhibits, 3D shows, and science demonstrations can keep children engaged for hours. It's a place where education meets fun, sparking imagination and instilling a love for science in young minds.

Pathani Samanta Planetarium

A galaxy of learning awaits your little astronauts at the Pathani Samanta Planetarium, named after the legendary astronomer from Orissa. The planetarium aims to create awareness about astronomy and spark interest in the enigmatic cosmos. It hosts regular shows that cover topics such as celestial bodies, space missions, and more. What a wonderful way to stargaze, even in the daytime!

Museum of Tribal Arts and Artefacts

The Museum of Tribal Arts and Artefacts is a must-see for everyone. All the more if one is interested in learning more about the different cultural histories of the surrounding tribal communities. The museum showcases tribal dwellings, traditional dresses, jewellery, and hunting weapons. This immersion into tribal lifestyle and history will surely engage and educate your young ones.

Bhubaneswar's Play Zones

You could take your children to one of the various play places in Bhubaneswar to ensure they get a sufficient amount of physical activity. Places like Timezone and Fun City offer a plethora of indoor games and activities such as video games, bowling, arcade games, and much more. The burst of colours, sounds, and laughter will keep the energy levels high and give your children a memorable time.

Nicco Park

A wonderland of joy and excitement, Nicco Park is one of the most loved tourist places in Bhubaneswar for kids and adults alike. From exhilarating rides like the Roller Coaster and Water Chute to fun-filled activities like boating and bowling, there's something for everyone. It's the ideal location for letting free and having some adrenaline-pumping excitement.

Ekamra Kanan Botanical Garden

The Ekamra Kanan Botanical Garden, spanning over 500 acres, is a paradise for nature lovers. It houses a beautiful cactus garden, orchidarium, and rose garden that will leave you and your little ones spellbound. The calm and serene environment is perfect for a family picnic or leisurely walk. It's an oasis amidst the bustling city, where kids can interact with nature and learn about different plant species.

BDA Nicco Park and Resort

For a day filled with laughter and joy, BDA Nicco Park and Resort is your go-to destination. A gem among tourist places in Bhubaneswar, this amusement park brims with a variety of rides and attractions designed to thrill and entertain kids of all ages. Don't miss the exhilarating Water Coaster and Pirate Ship. The park also offers lush green spaces, perfect for a family picnic. A day at Nicco Park guarantees smiles and stories that your children will treasure.

By now, you have an array of choices for things to do in Bhubaneswar with your kids. The city's famous places are not just about ancient temples but also encompass a broad spectrum of fun, educational, and engaging activities.

Finally, after a fun-filled day of exploring Bhubaneswar's best places to visit, imagine returning to an environment where the learning journey continues, where your child's curiosity is nurtured, and where laughter and learning go hand-in-hand. This is what EuroKids Bhubaneswar promises. As a leading provider of pre-school education in India, EuroKids offers a curriculum centred around the 'play way' methodology, encouraging children to learn and grow through play. Just like the feeling of joy your child experiences when they see a dolphin jump high at Nandankanan Zoological Park, EuroKids aims to instil that same enthusiasm and excitement in the learning process. It's a place where your child's future is given the right foundation, all while making learning a joyous journey.

Bhubaneswar is more than just a city; it's a playground that promises adventure, learning, and laughter for your little ones. So why wait? Pack your bags, buckle up, and embark on a memorable journey to Bhubaneswar. Here's to exploring, learning, and creating beautiful memories with your children in the heart of Orissa!