Creating a Joyful Weekend Experience for Children- Tips and Ideas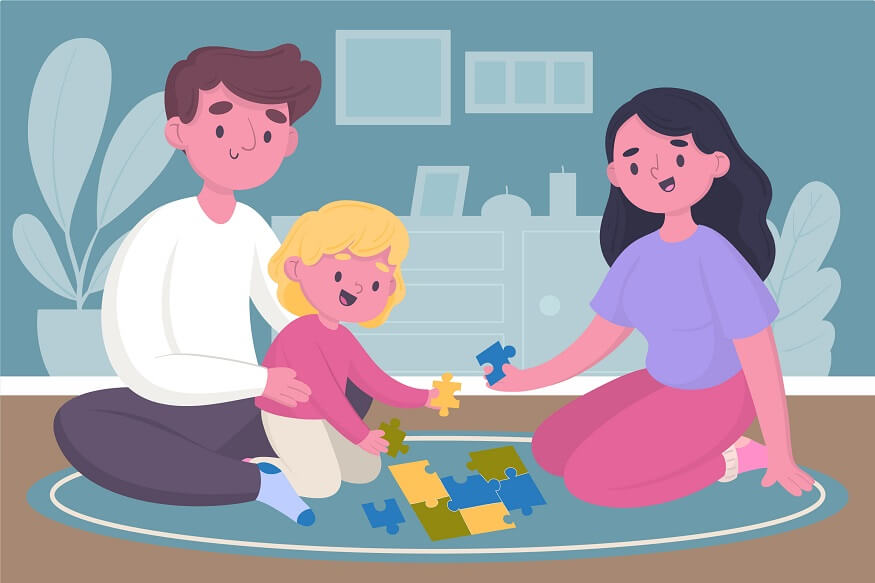 Top Weekend Activities with Toddlers: Fun Ideas to Keep Your Child Busy
The Toddler Years never seem to end, what with all those sleepless nights and hours spent trying to potty-train your child. Nevertheless, it's a good thing. You don't ever want these years to end. Before you know it, they will be packing their bags and setting off for college.
As a parent, you naturally jump at every possible opportunity you get to spend time with your children. The weekends are when you're generally free, so why not make the most of them and indulge in activities with your little ones?
Here we have carefully compiled a list of the weekend activities for toddlers, that will leave them wanting more. And more. Don't let this list overwhelm you! Simply pick a few options and use them to drive away the frustration those sleepless nights bring.
Top Weekend Activities with Toddlers
Searching for ideas on what to do with kids this weekend? We have some truly great weekend ideas to keep you and your toddler busy – at home or outside, too!
Playing Together
All kids love playing. When you play with them, their happiness quotient soars several notches higher. Here are a few fun weekend activities tips, for that shared play experience.
'I Spy' in the car or in the park. This classic game never fails to deliver.
Hide and Seek. You could even play this game in your house, where you hide behind the couch or curtains. It's a delight for your toddler every single time they find you!
Building Towers. Making those towers out of blocks or even pillows, is great fun. Knocking them down, even more so!
Movie Night
Want to keep children glued to their screens in a more fun way? Movie night makes for one of the best weekend activity ideas. The great thing is, children can relate to the characters in movies, especially in those cartoons and animated movies.
Tip: Make this activity even more fun. Arrange for a large gathering of your children's friends, along with their parents. The more the merrier, they say? You bet!
Exploring Nature
Simply going outdoors can be therapeutic, for both you and your little one. This is one of the most essential weekend tips. You don't want your children to be cooped up at home for too long, after all. Here are some fun 'outdoorsy' things you can do together.
Feeding animals. You could feed animals in your locality, like cows or even ducks! It's a great way for children to develop empathy for all living creatures.
Walking in the rain. Of course you're not going to be walking in a storm, but if there's a light drizzle, why not? Let them splash in puddles, too!
Nature Trail. Taking them on a nature trail can be a really great idea. Make sure they don't touch things like poison ivy and cactus, though!
Sing-Along Karaoke Nights
If there's one thing that can boost the confidence of children in a way unlike any other, it's music! Besides, singing together will help you create a stronger bond with your child.
Tip: You want to make the most of those karaoke nights, by capturing your children on camera when they sing. That will make for great memories for both of you, years later.
Telling Stories
Nothing beats the power of imagination! Telling stories to your little one is a great way to transport them to another world.
Tip: It's a great idea to get some Touch and Feel Board Books that make the process of reading even more delightful for children.
Weekend Getaways with Kids
Taking children outside home should extend well beyond that park visit. Here are some really cool weekend getaways with kids that you might want to consider every now and then, for some unbridled fun.
Amusement Park Fun
Not all amusement park rides are for bigger children. When you visit an amusement park, you will find that there's plenty of things you can do with your toddler, too. There will be an amusement park close to where you live. Imagica is an example of a great amusement park close to Mumbai.
A Trip to the Museum
What better way to keep your children entertained, than by taking them on an educational trip to the museum? One thing about kids is this: they are forever curious about the world around them. They will love looking at the exhibits all around them, and have plenty of questions to ask of you. So, be well prepared!
A Visit to the Zoo
Children who live in concrete jungles, fail to understand the importance of real ones. When you take them to a zoo, they feel like they are in a jungle. Here are some tips that you could use, before that zoo visit.
Get them prepared for sightings. You can get them toy tigers, before they see the real ones!
Take them on weekdays if you can. You want to avoid large crowds on weekends.
Carry the essentials. Be well prepared. Carry plenty of sunscreen lotion, hats, umbrellas and even a first-aid kit.
Go for a Picnic
Sometimes all you need to do is 'get away.' Picnics provide you a way to do just that, and have a great time with your children as well.
Tip: Carry plenty of board games and food, to ensure that picnic is packed with loads of fun!
Indulge in a Staycation
Pamper your little one and yourself, too, by taking that picnic experience to a whole new level. Stay in a hotel in the environs of your city. This makes for a holiday without having to cross city limits.
Tip: Make every moment of that staycation count. Don't take your work along.
As you have seen, there's plenty of things you can do to make the time you spend with your little one far more exciting than it already is. At EuroKids, we do everything in our capacity to create a joyful experience for your children, each day. Over to you, then, to make those weekends for them memorable.